If you have ever been to a summer camp, you know that there are so many benefits for children that it pays to have them participate!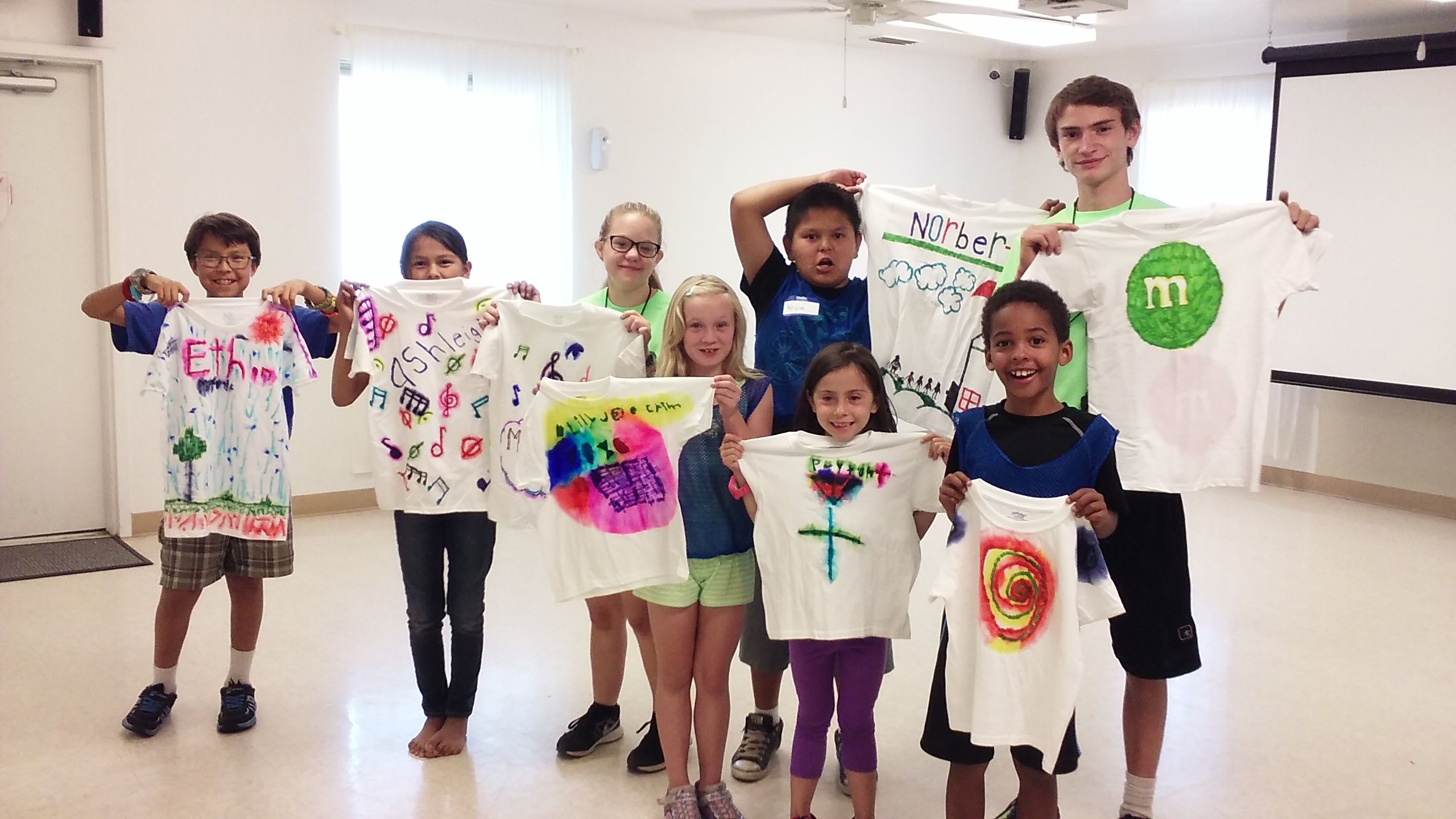 I had the opportunity this summer to be the Camp Leader for our summer camp called Kamp-A-Rama. It was the first summer this program has been offered in our small town and it paid off!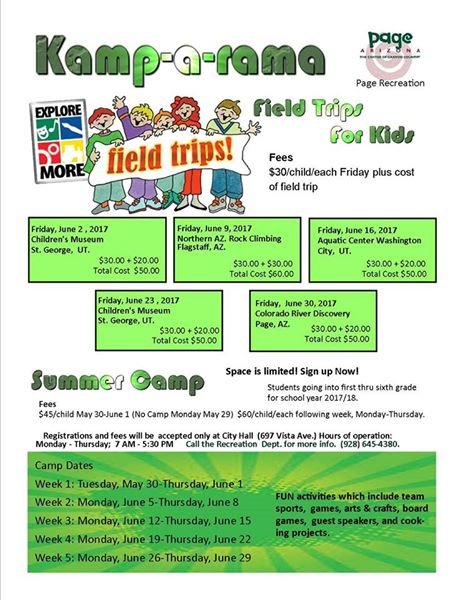 Not only did the children have fun and learn but I also learned new skills. Being a teacher had its advantages as I was setting up schedules and activities, but I also learned that I can have fun just having fun!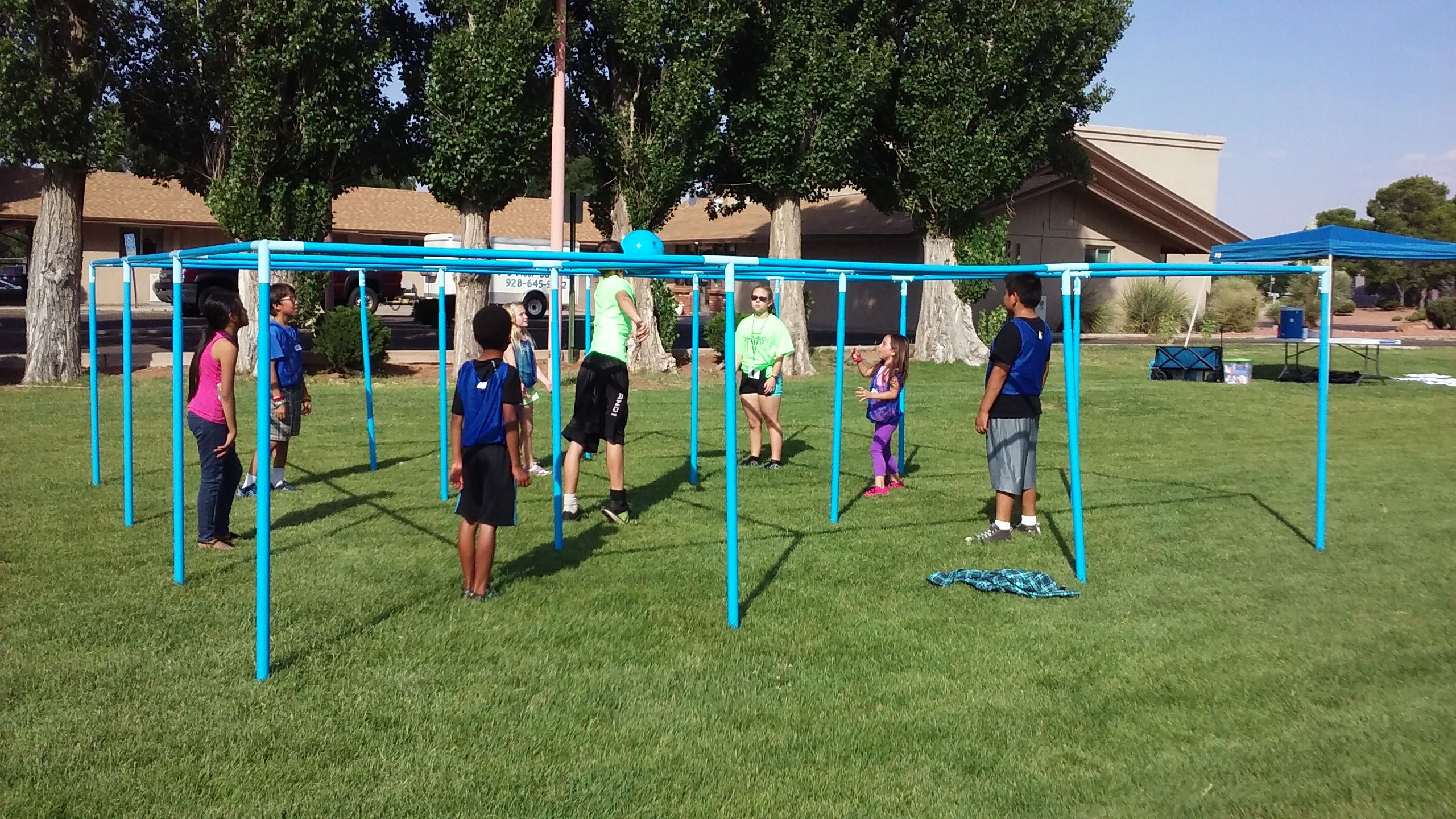 9 Square in the Air is a Blast!
That has been something I have been missing in my teaching the last few years. I strive to get my students to learn and strive for excellence and gain the skills they need to pass state tests and progress. I have been so worried about achieving the directives and initiatives of our school that I have lost sight of the fun aspects of teaching. Summer camp has brought that back into focus for me and had its own focus and set of goals, none of which were tied to a state test!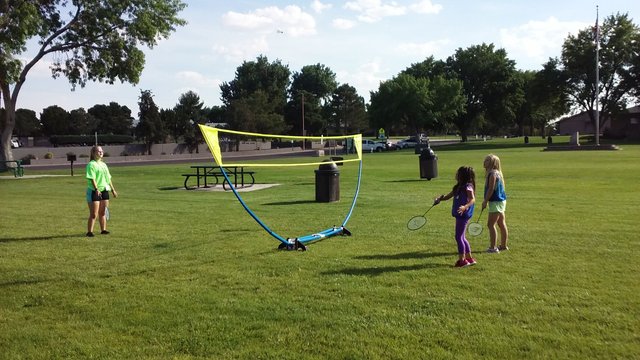 The first thing I realized was that the kids were coming each day because they wanted to be there. They were excited to play with the other children. They wanted to play games and make things.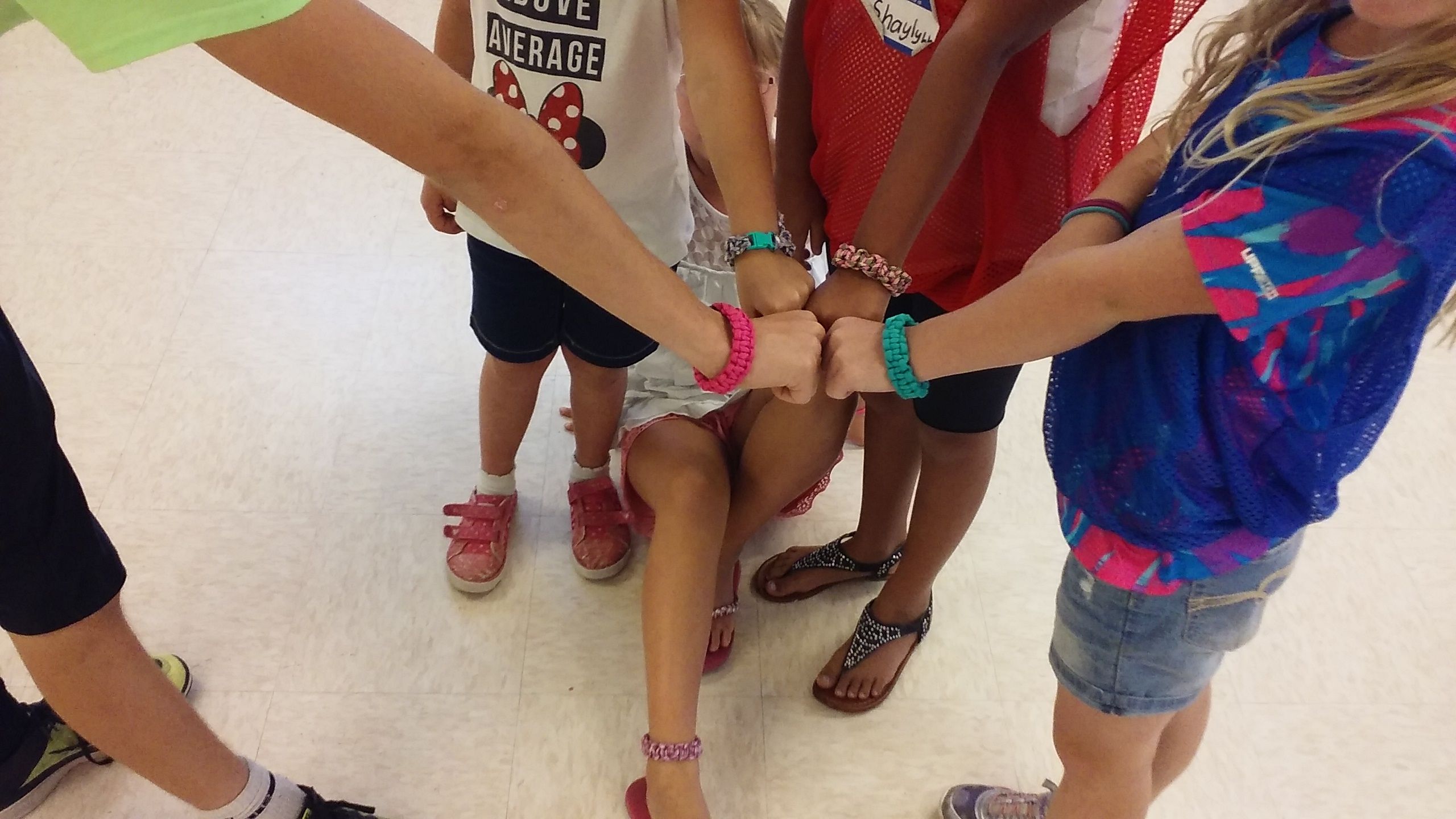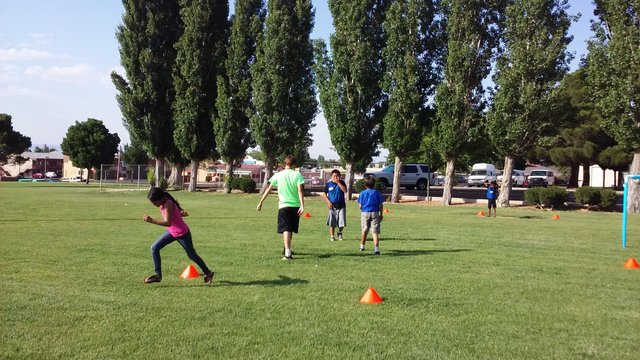 They were full of excitement and wonder about what fun activities we were going to do and what were we going to make. They were excited about our Friday Fun Field Trips and learned valuable lessons about traveling. They started to make friends and were socializing. We had our challenges too but there weren't many of them to overcome.
Now that our summer camp is over and we are approaching going back to school, I have reflected on the benefits of a summer camp program. Why were the children excited to come each day and what did they learn? Was it all just about playing? We did set up the focus and goals for the camp and I think we achieved them!
Here are the 10 benefits we experienced through our summer camp adventures:
Builds positive social interaction skills:

Builds Self-Esteem as they learn new things:

Exercise:

Connection to Nature and being outdoors:

Unplug from Technology:

Team building skills:

Structured Play activities:

Learn problem-solving skills – field trips:

Promotes Independence – field trips:

Rest from academic rigors!
When setting up a summer camp at home or for an organization, don't reinvent the wheel. Find good resources to help you come up with fun ideas. Here is one website I used often:
http://kidsactivitiesblog.com/
Things we focused on:
• science experiments like making gack, flubber, lava lamps etc.
• arts and crafts
• social group games
• team sports
• It's not always about winning!
• We brought in speakers from the park rangers to teach students about the area they live in, and
We explored the Colorado River for our finale field trip!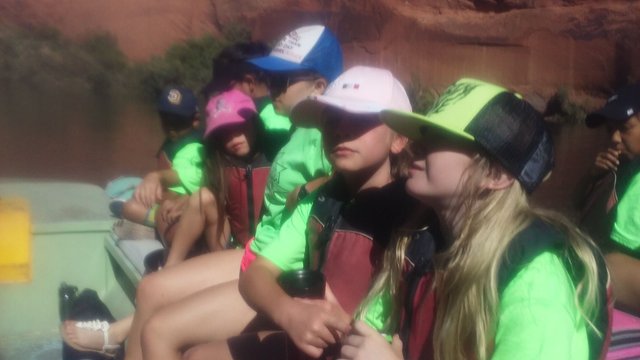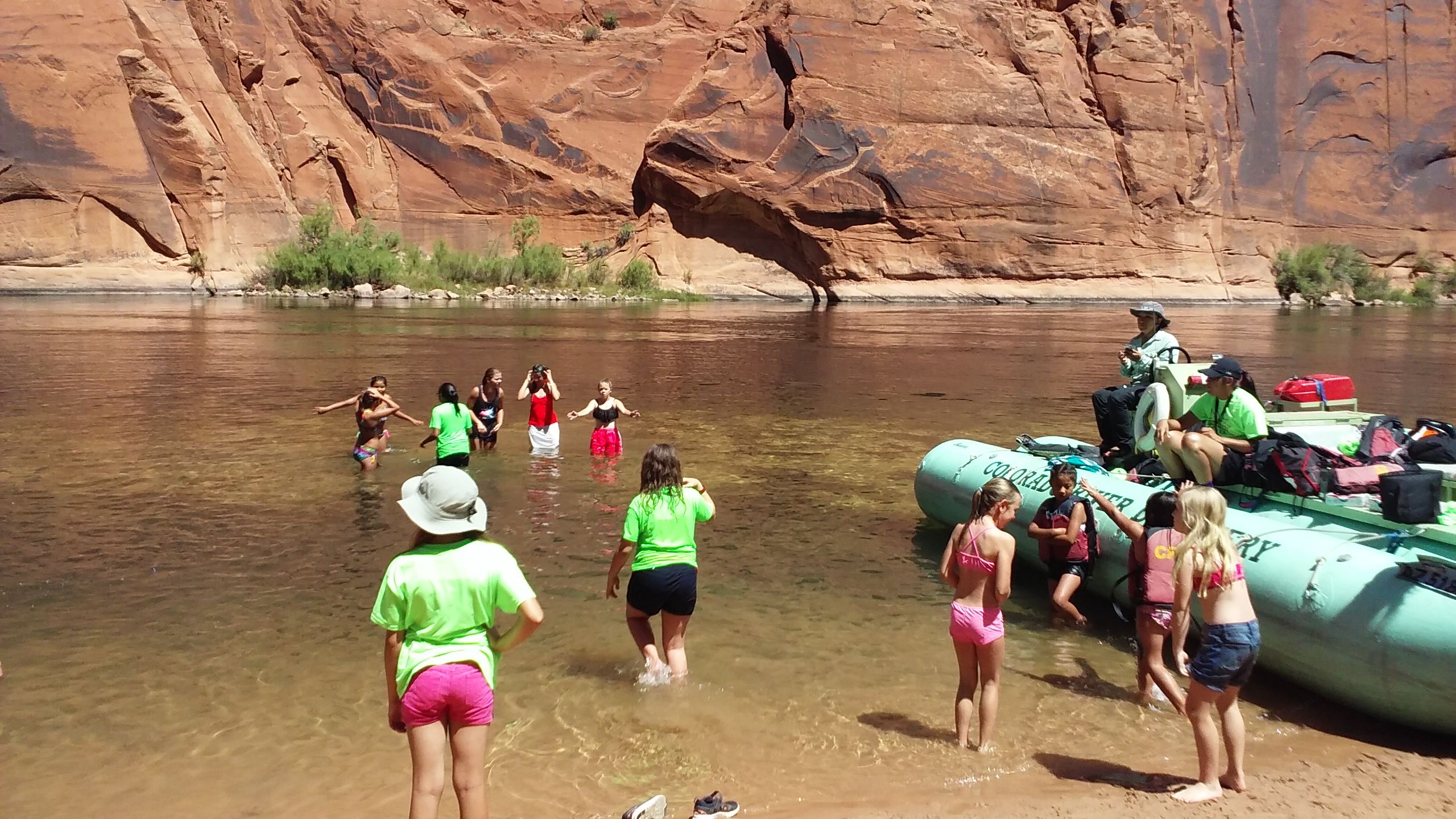 So even though I don't have children at home anymore and summer is almost over, I can still incorporate these lessons into my daily life all year long! .... KEEP HAVING FUN!!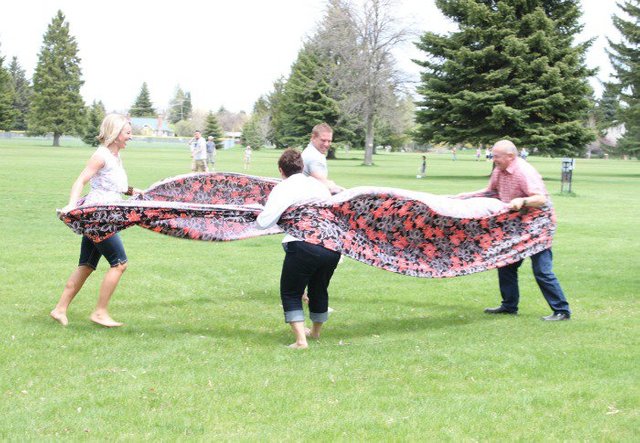 (My family!)