Practice English everyday #2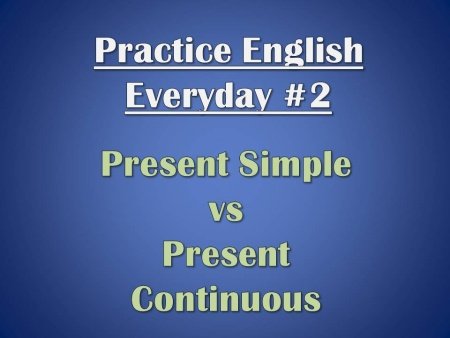 Today's topic - Present Simple and Present Continuous (negative)
Are the sentences below correct? If not, can you correct them?
She not writing an email.
He don't work here.
They don't like her.
We doesn't have time.
They aren't coming.
Choose the correct sentence:
She isn't answering the question or She doesn't answer the question.
We don't see the difference or We aren't seeing the difference.
I'm never arguing or I never argue.
She don't speak English or She doesn't speak English.
He isn't picking up the phone or He doesn't pick up the phone.
Have fun!
And remember - practice makes perfect! :)
JM
Here are the answers to yesterday's post:
1.I'm working now. (we use present continuous to talk about things that are happening at the time of speaking)
2.She drives a car to work everyday. (for routine we use present simple)
3.Correct.
4.Correct.
5.He thinks she is beautiful. (with words like love, hate, believe, think etc. we use present simple)
1.I go to work everyday. (for routine we use present simple)
2.I'm reading this sentence now. (we use present continuous to talk about things that are happening at the time of speaking)
3.Someone is knocking at the door. (we use present continuous to talk about things that are happening at the time of speaking)
4.He is always arguing with me. (we use present continuous to talk about things that annoy us)
5.The water boils at 100 degrees Celsius. (we use present simple to talk about facts)