Have you heard of @schoolforsdg4? It's a charity run school in Bangladesh that provides free education to 60 students. This school was created by @Azizbd who works tirelessly to make positive changes in his community despite obstacles that most of us can not even imagine.  
In addition to educating deserving kids, @Azizbd offers a program to help the students' mothers develop skills that will help them, in time, to bring in some income. In doing so, these two programs—education and training—keep kids in the classroom (instead of needing to work to earn money to cover basic needs) and create hope for the future of this community.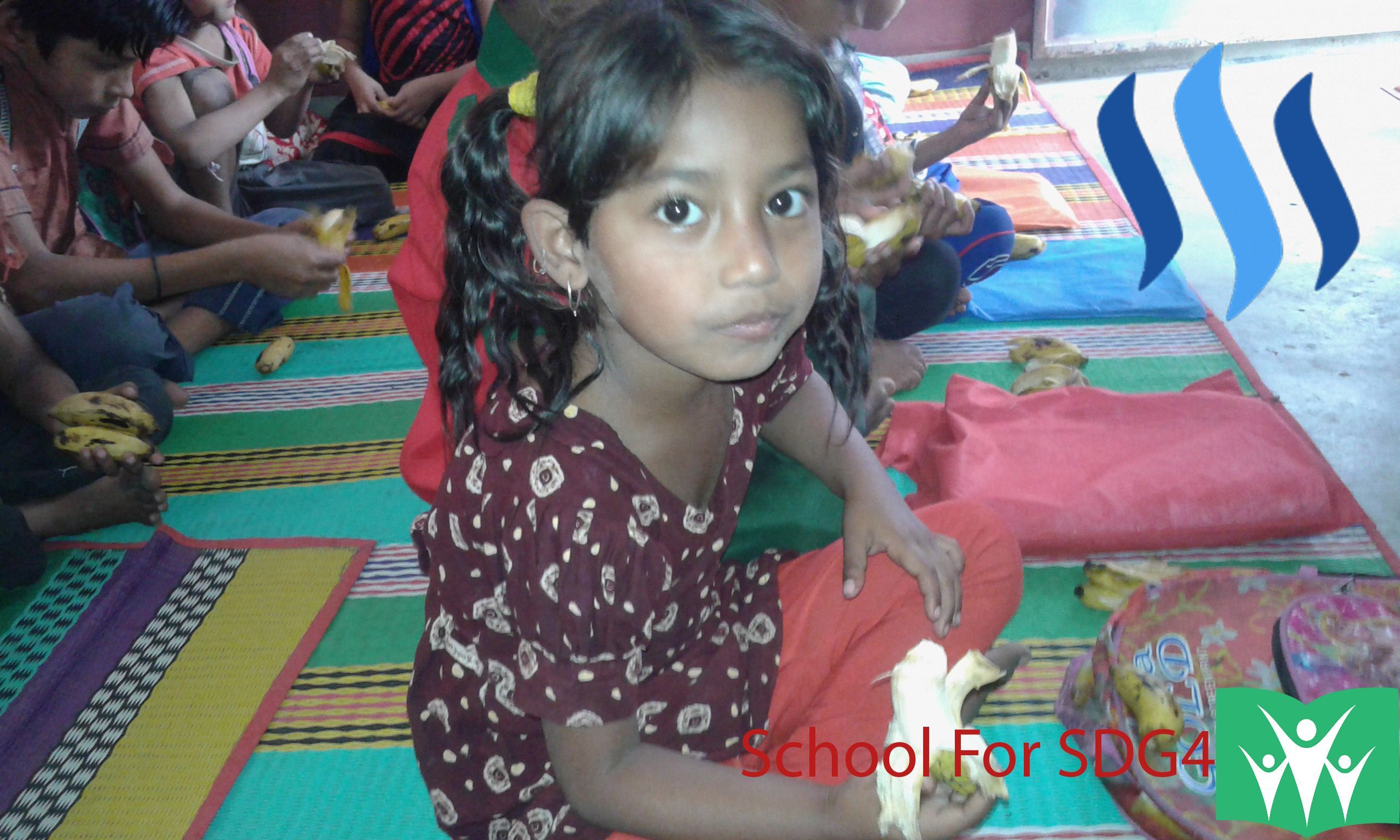 If that's not inspiring enough, get this: @schoolforsdg4 and the @womenempowerment project are funded by Steemit. Upvotes, resteems, and some direct donations from those on the platform are changing lives. How amazing is that?   
I'd really like to help provide the students of @schoolforsdg4 a healthy snack. Many of them do not have access to healthy food and some regularly go hungry. So, please help me by upvoting this post, resteeming, and maybe even writing a blog post of your own. 
Everything that this post raises will be sent to @schoolforsdg4 promptly upon payout. Let's make a difference together!   If you have any questions about the school, it's programs, or how you can help, please contact @Azizbd! He's always willing to chat and share about what he does. Thanks to @Azizbd for use the photos, too!