Join the first memory contest on Steemit, get paid every day for learning memory techniques and win daily extra SBD to compete for the grand prize. This is reversed #steemgigs: I will pay YOU.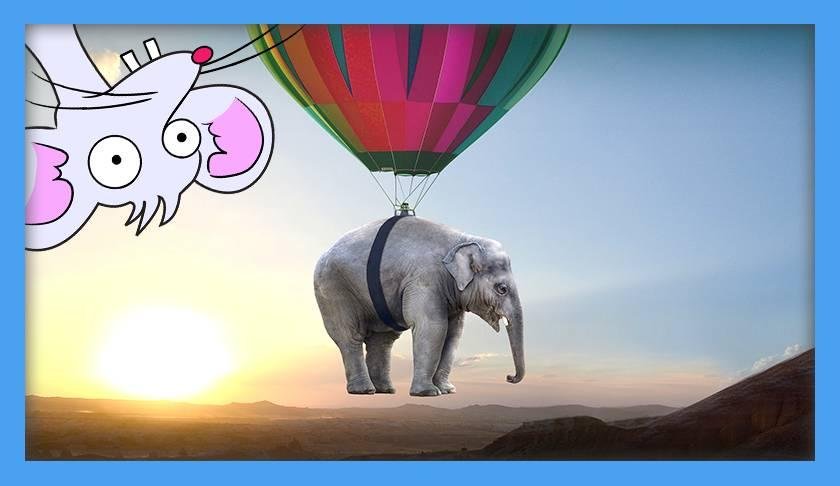 Steemit has Changed my Life, Now I Will Change Yours
---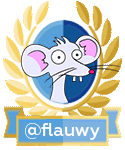 OMG, what incredible two months are behind me. When I joined Steemit in mid-June I was hooked right away. I saw an opportunity to do what I love which is content creation and memory techniques. Now I am earning money by teaching others for free. That was my ideal outcome after I would have had many years of hard work and financial success with my memory business. Steemit made that already possible when my journey was just starting. And that changes my entire perspective!
Earn By Learning - Instead of you paying ME, I will pay YOU

If you are following my work you already know that I post two articles about memory techniques every day: How to Remember Names and How to Memorize History. On top of that I am writing one article a day about Learning the Periodic Table of Elements for my company @thinkkniht. And if that wouldn't be enough I run the community account @yourmemorycoach where I daily publish How to Memorize All Countries and Capitals.
Long story short: I was never so productive in my entire life! But I want YOU to profit from all my memory nuggets that I am dropping in form of my tutorials every day. So join me in my first own Steemit Contest.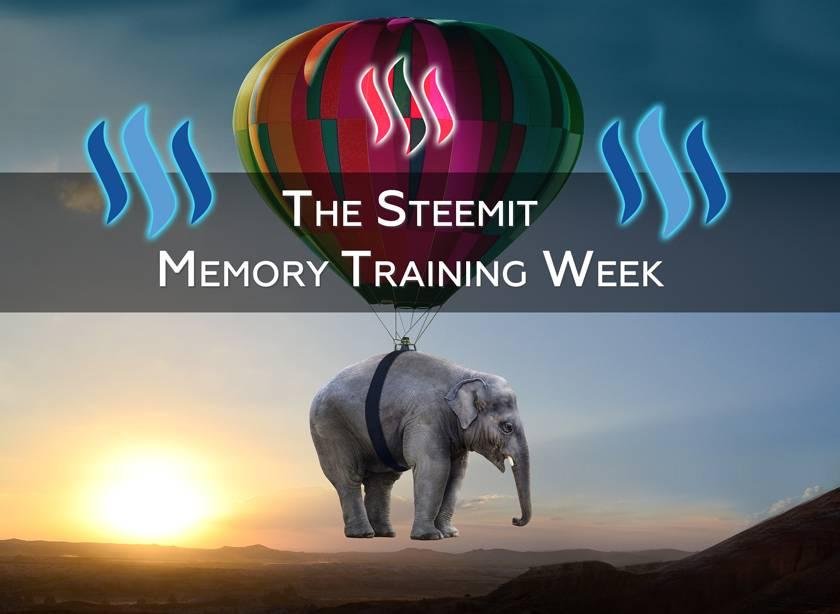 The Steemit Memory Training Week
---
I know how it is: you read about memory techniques, it sounds all cool and funny and you might even try it for something. And then you dismiss it. Too difficult, takes too long, too weird, I am not creative enough. Or even worse: You think you understand the concept after one article and then never practice it.
But as proven by a study from the Netherlands everyone can become a so-called super memorizer with a little bit of regular training. So I want to invite you to visit me twice a day and train your memory with me and contribute your own ideas to the hive mind.
Here comes the crazy part: For your efforts I will use @tipU to tip every contribution with instant Steem Dollars (SBD). @tipu will send the SBD directly to your wallet so you can use it right away. Pretty cool, isn't it?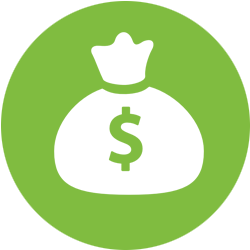 @tipU
Everyone who participates in the entire contest will earn at least 1.5 SBD during the week!

Upvote and Resteem this Post (I try to pay my rent this month from Steem so every bit is appreciated)
All my articles published under #memorytraining count for the contest. I will continue publishing my daily How to Remember Names and How to Memorize History series for a total of 15 posts during the next week.
The first post is already live so that you can start right away: How to Remember Names: Sophie Turner aka Sansa Stark (The deadline for the Sophie Turner post will be 0:00 CST tomorrow on August 18th)
Write a comment with your own alternative memory story under my daily articles posted in #memorytraining. Your story must be related to the posts topic.
You have only 24 hours after each post was published to make your comment contribution. So check my profile daily for the latest two articles.
Comments that provide a unique memory idea for the post topic will get a tip.
Only one comment per post and per user will get a tip.
If someone is trying to abuse this contest that person will be blocked.

Each valid comment will get a tip with @tipU worth at least 0.1 SBD after 24 hours of the post you are commenting on.
The best comment will get a 1 SBD tip. I will decide that according to my knowledge what works best for the memory.
All winning memory ideas from each of the 15 posts will have a chance to win another 10 SBD at the end of the week in the summary post.
The overall winner will also win one session of private memory coaching on Skype with me. I will teach you some great techniques and make you ready for an efficient memory training.
Only the first twenty valid comments under each post will count. This is just to protect myself from going broke.
The entire contest offers a total of 53.5 SBD depending on the amount of comments.

If you have at least 100 followers and you resteem the memory post your are commenting on than you will receive twice the tip you would receive otherwise. So either 0.2 SBD or 2 SBD if you are the daily winner. You have to announce that you resteemed the post in each of your comments.
With the bonus rule active for all participants the entire contest payout would be 97 SBD.
This contest runs until August 23rd 2017.
---
Please feel free to ask questions about memory techniques and the contest in the comments. This is very experimental for me and I hope it all works out well for everyone.