Influence Of Divorce On A Child's Upbringing.
In recent years, all over the world, there has been an astronomic increase in the rate of divorce amongst couples for one reason or the other, that may not be farfetched. And unmarried young folks, especially children are disturbed by the tension in most homes, and how marriages are getting sour; couples putting an end to the oath they took with their partners on the altar, "till death do us part" — by signing the divorce paper. Well, this write-up shall consider the influence of divorce on a child upbringing.
In these millions of divorce cases in records, children of the couples barely have anything to do with such a decision for separation, yet they go through a lot of ill experiences from it, as resultant effects. As it were, the family is supposed to be more than people who are related by blood, who bond in love with another. Every child growing up is expected to enjoy the warm socialisation and security obtainable in a family, but these days the reverse is the case, as a lot of children are faced with daily and countless arguments and misunderstanding between their parents-- which most usually end up in a divorce.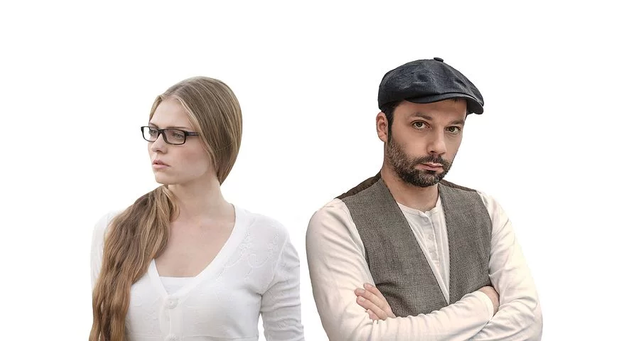 Pixabay.com
According to Marripedia.com, the psychological stability and wellbeing of many children are adversely affected by their parents' decision to get divorced. These boys and girls tend to undergo more emotional trauma and behavioral problems, like depression, antisocial behavior, delinquent and aggressive behaviours, that they may carry into adulthood, unlike children whose parents are well united.
Fincham & Stanley (2002) noted that couples who experienced divorce as children tend to file a divorce in their marriages. Children of divorced parents find it very hard to get through the outcome or reality of the unanimous decision of their parents to stay apart from each other. Dr. Carl Pickhardt, a psychologist observed that the responses of children to this unfortunate event varies, depending on whether they are still in their childhood or have gained entrance into the stage of adolescence.
According to Carl, for a child, divorce tends to deepen his or her level of dependence, and for adolescents, it tends to accelerate their quest for independence; it often elicits a more regressive response in the child and a more aggressive response in the adolescent, respectively. Little wonder, Joel Forman et al (2017), through a blog commented that adolescents with divorced parents are more likely to engage in hazardous behavior, such as high intake of substances like higher alcohol, marijuana, tobacco, and early engagement in sexual activity than their peers.
This is the reason children from divorced families, undoubtedly, need psychological and emotional support from other adult family members and friends, as well as teachers; so that they will not be maladjusted in their world. Amato (2005), stated that children of divorce have higher rates of emotional instability, academic, and social struggles, compared to those children from happily bonded parents.
References:
Amato, P.R. (2005). The Impact of Family Formation Change on the Cognitive, Social, And Emotional Well-Being of the Next Generation. Journal of the Future of Children, 15(2), 75-96.
Carl P. (2011). The Impact of Divorce on Young Children and Adolescents
Retrieved on the Dec 19, 2011 from Psychologytoday.com
Effects of Divorce on Children's Health from Marripedia.com
Fincham, F.D. & Stanley, S.M. (2002). The Effects of Divorce on Children. Couples Research and Therapy Newsletter, 8(1), 7-10.
Joel Forman et al. (2019). The Psychological Effects of Divorce on Children. Retrieved from VeryWellFamily