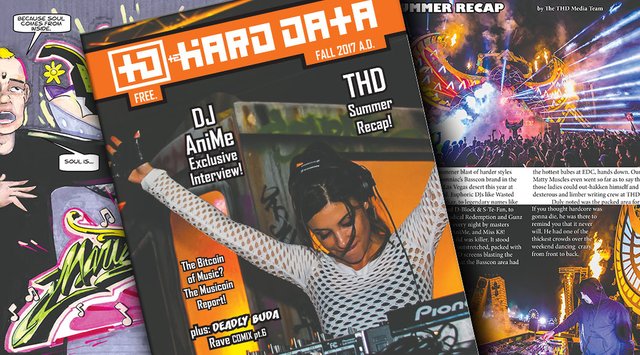 Ok Steemit readers, take a break from the LED screen and pick up a print copy of our latest Hard Data magazine! Or if you still can't break away, download it from our site. This issue features: DJ AniMe, The THD Summer Re-Cap of hard electronic events, Musicoin and its role in our scene and Deadly Buda Comix part 6 the world's #1 Rave Comic feature! 
Download Issue 13 of The HARD DATA!
If you would like a 6 issue subscription to the printed version of The Hard Data, sign-up here and get this issue Free! You can also purchase a subscription for 5 Steem Dollars in the USA (10 worldwide) and we'll ship it out pronto. 
Or, if any are still left, you can pick up a copy at these locations.