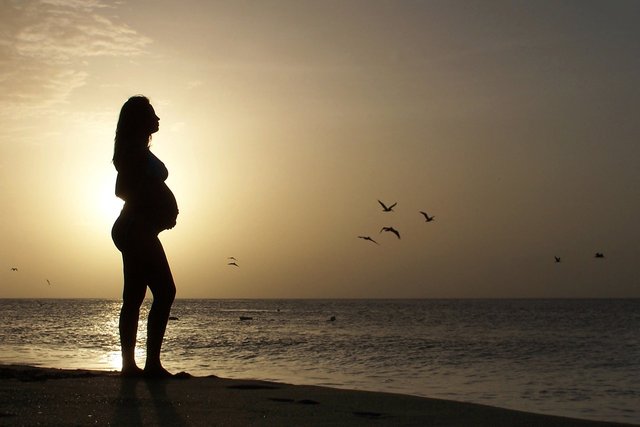 source
My brother, who is rather sour and nine years older than me always declared that he was never having children.
He frequently declared that it would be wrong to bring them into this terrible world. My uncle declared much the same. Their voices rang in my ears leaving me to wonder about it all from quite an early age.
Of course, that didn't stop me from becoming a mother. To the absolute horror of all of those related to me, I was barely an adult when I had my son. Admittedly there was no planning involved in this "project" of mine. I was promptly disowned for a time (irrational programming from another era) and I was quietly forgiven once the dust settled. Although becoming a mother had not been in my immediate plans, I took to mothering like it was my destiny.
I had worries. How would we manage? How could I put food on the table and earn money with a child on my hip? I felt overwhelmed worrying about climate change, rent, bills, breastfeeding, diapers (cloth or plastic) and the many other environmental issues not to mention kidnappers, dangers, insect apocalypse, health issues, societal disparity, and so many other things. In twenty years later I still worry about some of these things.
Nothing changes instantaneously: in a gradually heating bathtub you'd be boiled to death before you knew it." ― Margaret Atwood, The Handmaid's Tale
We know the issues. We can see the direction the world is taking and the path society is following. The only way to make things better is in how we choose to live our lives and how we raise our children. We don't have to plod along to the piper's tune doing as others do, willfully hoping things will get better. We can write our own songs and live to our own beat.
No one said it would be easy to do the right thing which is often the unpopular thing.
My son and I fell in love with a handsome guy, I married him and we became a family of three. My husband is very sensible with his guidance we raised our child, quite differently than how we were raised. We did things differently than our friends did with their children. We stood our ground even though sometimes it hurt to do so. It was not always easy to say no to those big blue eyes (and sometimes we failed). We would often hear "oh poor Kyle" because of something or other (not having a cell phone, camping & exploring holidays rather than Disneyland, having to go outside to play instead of cable television) oh the horror right? What suffering he endured at our hands!
Because of all the careful choices that we made, I can say with complete confidence that our son had more personal and spiritual freedom than any other kid we knew.
And so, our decisions were not always popular with our son but he's come to appreciate how we raised him. We have a man now out in the world, making his way and we aren't worried about him. He has a good head on his shoulders and knows the value of investing in silver and living within his means. He has fun but balances it with being awake and aware. He cares about the world, and wonders about his future, the future if he can afford children and so many of the things that I worried about too.
As for us, we've continued to shape our lives so that we can do better and live by example when it comes to our principles and "being the change we wish to see in the world". He sees this too and knows that the choices we make through life are very important and that we do not have to follow along to the old beat.
I am excited because we have come such a long way in our lives and in how we deal with those concerns that plague us. We've become action takers and people who walk the walk. will it make a difference? I believe so. Our son is further ahead that we were at his age, so much more aware and prepared for the realities of this world.
All times have been troubled times. In our actions we help to guide and influence a great number of things. In our childrens actions there lies a promise for them, the future, the children that they might choose to have.
---
This is my response to @ecoTrain question of the week: Do you think it a good or bad idea to bring children into this world in these troubled times?