Imagine There Was A War and Everybody Would Rather Watch Netflix
Just imagine it for a moment. Think of it as one of the most serious things you have heard. Imagine a world shaped like this. If you are too lazy with vivid imaginations, let me ask you few questions. Let me reduce it to just one question. Would you rather be treated like garbage, train hard with blood sweat and tears, face many atrocities, bad weather and trenches, be shot in the gut, get amputated and come home with PTSD or would you rather end up having to watch Michael Bay movies for the rest of your life (or even worse, watch The Room (2003) on repeat)
What's your answer? It's easy for someone to drop words on courage, patriotism and you being such a lazy bum with a wasted life with no honor. But if the whole world thought they'd rather stick with Netflix than fight a bloody war, at that point we will have created world peace. It's as simple as that. One could join a military and go on international adventures whether it is Vietnam or Middle East and return with a one less limb and a lot of PTSD while some coward sit infront of a TV with a controller playing Super Mario. But if there were more people playing Super Mario, we can resurrect, Genghis Khan, Hitler, Pol Pot, Idi Amin and a few more and elect them as the leaders of global super powers and we still wouldn't have genocides or holocausts off mass murder and rape with destruction of property.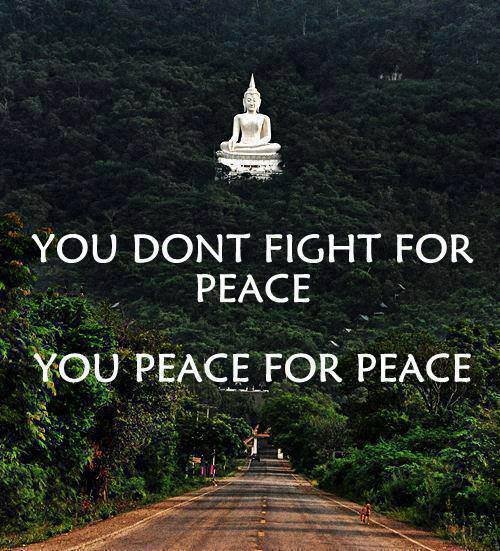 Collective < Individual
Whether it is Crusade or Jihad, whether it is Tribe XYZ against Tribe ABC, war is a collective effort. It's not some fight between some individuals. War is about nations, ideologies or simple lust for other people's stuff. War is always wrong unless it is done in self defense. There is no reason for an individual to join a war unless in self defense. Maybe saying "join a war" might not be the best way to put it. So how about you join to kill a bunch of people for shit pay and if you managed to not die and not loose some limbs, you are going to come up with some memories while a bunch of rich people make some good money off of your valiant efforts. Does that sound good to you?
Let me ask this again: Does any of that sound better than Netflix and chill?
I Caught This One on HBO
World Peace Is As Easy As A Paradigm Shift
The wolf will live with the lamb, the leopard will lie down with the goat, the calf and the lion and the yearling together; and a little child will lead them. The cow will feed with the bear, their young will lie down together, and the lion will eat straw like the ox. The infant will play near the hole of the cobra, and the young child put his hand into the viper's nest. They will neither harm nor destroy on all my holy mountain, for the earth will be full of the knowledge of the Lord as the waters cover the sea.
— Isaiah 11:6-9
I haven't read much of The Bible. But above is the most beautiful quote I've seen from it. In this day and age asking for something like this:
They shall beat their swords into plowshares and their spears into pruning hooks; nation will not lift sword against nation and they will no longer study warfare.
— Isaiah 2:4
....... may make you look like a you have gone crazy and lost touch with the reality. But what is reality but what we inherit and what we do about it. If we do nothing and go on as per the ancient times, we are all getting pretty much just the ancient times. The paradigm shift that is necessary is a simple one. In old times it was even engraved in the coins: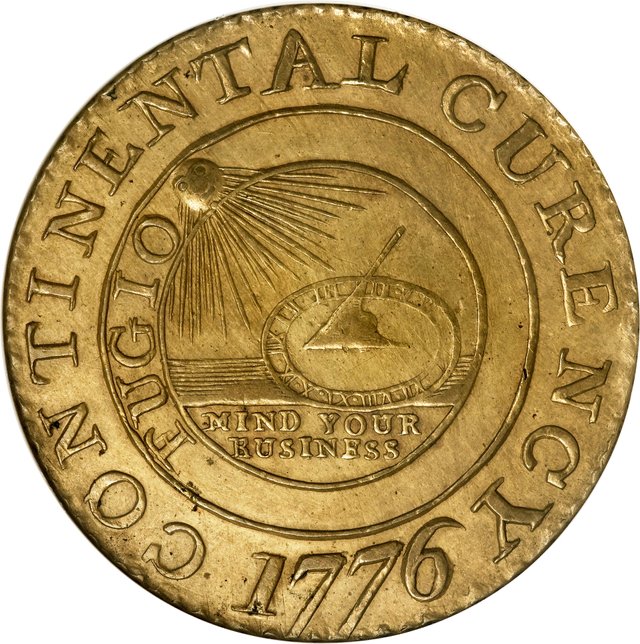 Mind Your Business
Trust me, it's not very hard to do. I've been doing it all my life and I've had so much fun doing I and made many great individuals through common interests. You could say we made a lot of peace.
Further Reading:
Spiritual Education Binge: Kālāma Sutta, Non-Dualism, Millenarianism, Millennialism, Messianic Age, Sacred Geometry and Lots of Thinking To Do
Exploring Wikipedia on Philosophy, War, History, Metaphysics