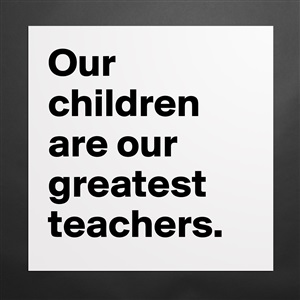 Our children are some of the best teachers we have in life.
This is why living in integrated communities of all ages is so important and also why children are due a lot more respect than they are given. They remind us daily about the importance of living in the moment and being fully alive and also about how important it is to be in tune with your environment
All we have to do is listen to them and really hear what they are saying. Because the gift they can share with us, is to help us remember what we already know, but over the years has been buried deep.
My two eldest girls have a lot of freedom in their day and a lot of space in which to roam about and explore. I do however make a point to check in with them during the day, (that's if they decide that they want to spend most of the day outside)to see how their day is going and to stay connected. I do enjoy their little updates. I also love some of the questions they ask me and especially how they ask them. Like
Mum whats your favourite animal today?
or
Mum what would you like to be today?
I get asked these questions a lot and they usually expect me to give them a different answer every time. How great is that, that along with living very much in the present they also are embracing change, they expect change, they really see no limits on what they can decide or on what they can become and that spreads out to me too. I must say I do like talking about how today I would be a dancer, or what ever else takes my fancy at that moment, what freedom.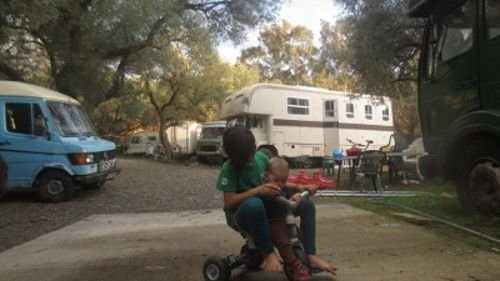 How can I as a parent help my children hold on to that natural flow of life, so that they to not place limits on themselves or even more important to not allow others to place limitations on them.
I see a lot of people around, who after achieving what was expected of them i.e job, marriage, house and kids, then sit back in their little corner and watch life past them by, they seem really unhappy with what they have, yet this is the dream that so many have been told about. This is the success that they have chased, that they have worked hard to achieve and at the end of it they are unhappy and too tired and scared to change anything about there situation. Why fear change, why not embrace it.
I do not wish to offend any one here, this is just my observation and for some having all of the above would make them very happy, I do understand that. But what I am getting at is, if you have spend most of your life being told what you can and can't do and had no time to actually figure that out for yourself then of course you will never be truly happy.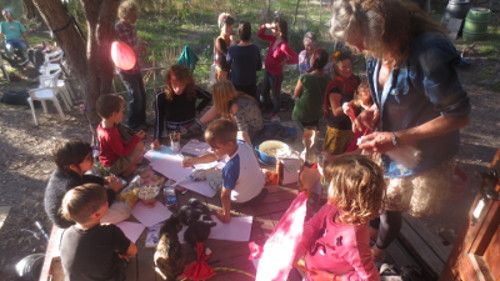 I am not here to pass judgement on anyone's choice of life, because if they have made that choice well who am I to tell them different. Being allowed to make that choice is the issue here, being allowed to find yourself and really know yourself.
All children are born fearless, they live so in the moment that time is a concept that takes quite a while for them to grasp. They live by the rhythm of their own bodies and the environment that surrounds them. It's funny how today some people spend a lot of money trying to relearn these two things.
So our children are fearless and up for adventure and then the big push comes to get all children in line. To educate them about the way of the world and to show them who really runs things around here. They are told day after day, that they can not learn without some one teaching them and that now everything happens at a certain time. So there goes freedom and self discovery and here comes limitations. Not really a nice trade off is it? I know what I'd be shouting for.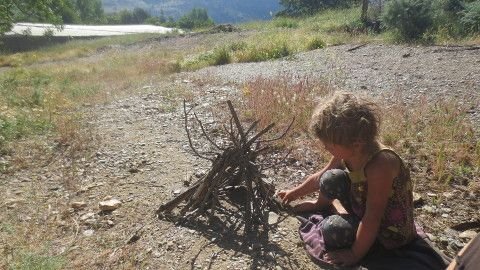 And then there is school, for me this is where the big limitations come into play, because everything is controlled. Your learning, playing and eating and then you get to go home. Look I know that some kids want to go to school and well that is their choice, if my girls decide they want to go one day, well I'll have to find a very open free school for that time. But aside from that, I believe that what follows on from school is a lot of kids have no idea what they want to do with their lives,
a. because they are too young.
b. Because what they have been exposed to in schools is very limiting.
c. Schools mostly advocate for a life of academics and promote that that is what makes you successful.
Are they introducing the idea of permaculture, or sustainable life skills, the importance of earth skills. Yet young people are being forced to make a decision that has a huge effect on their lives. A lot end up choosing what they are told to do, whether by family or a councillor in school who comes to that conclusion by the subjects they scored best at in class. All because there time is not valued or respected.
Children need time to discover the world and to discover themselves. And whats more they need more time to embrace the fact that who they are, changes. Of course they inherently know this or knew this if they have been allowed to take that time daily, but as adults some of us like to step in and force our learning and our way of life on them and they unlearn this very valuable skill.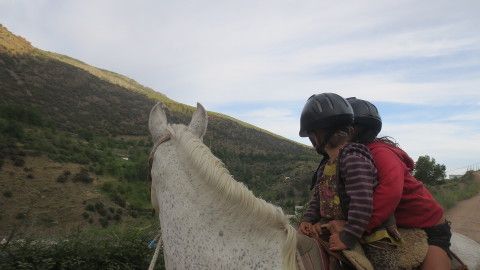 Observe and listen To your Children
Take a step back and really watch how they interact with the world, give them time and listen to their questions. Take time and observe. This brings me to some of the principles of permaculture, I think this is why when I studied it felt like I was coming home, that it really reaffirmed what I already knew.
Our children hold so much ancient wisdom that they were born with, that we are all born with, but we just need to remember and our children can be our guides. We should be learning together, sharing together and with that will come the mutual respect that we need to reaffirm within today's society.
It's not really that complicated when you think about it, our children are so high functioning at such a young age, they teach themselves to walk and talk. Yet we invest so much time in then convincing them that they can get no where in life with out us teaching them and telling them what they should do. And by introducing the idea that time (something that is quite difficult to grasp) is not really there's anymore.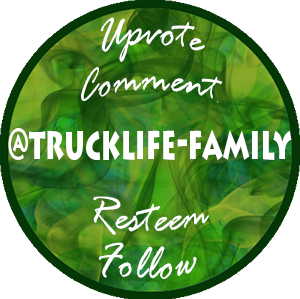 Big Big Thank You To @byn for designing my logo.