Finally, I get time to write on, what I believe is one of the sensitive tough question put up on Steem BlockChain. This question must have given many a reason to do deep dive and thorough analysis. The Question Of The Week put up by @eco-alex for @ecotrain :
Do you think it a good or bad idea to bring children into this world in these troubled times?
is indeed need a thorough analysis as it's about deciding the future.
While I started writing the first thought that flashes into my mind and also once told by my friend is "No Day is Good or Bad, It is all about our Mentality" Considering this short phrase, I would say we can not decide about the future , looking at the current time we are in which is pretty challenging and troubled, making our future uncertain. But putting a restriction on bringing up the child is not a sensible thing. Just imagine, what if we're too not brought up in this world looking at the hard times our parents had faced. We would not have been into this scientific modern digital world we are enjoying currently.
Few things I would like to highlight here :
Disturbing the Family Tree : China was the first country who made great effort to put control on their over growing population. I read somewhere long ago that the family tree had taken a great backing due to the government policy hampering the family-relation history. Children have no one to call uncle or aunt disturbing the entire family definition.

Human Extinction : By not bringing up kids just by looking at the troubled times, may lead to human extinction. Humans are the best creature that were made on earth and have special mention on Bible, Geeta or any religious books. We won't make ourself the reason of our own extinction from this planet.

God's own Face & Symbol of Love : In India Children are considered to be God's Face. A true epitome of Ignorance and Innocence which can be moulded the way we want. Children are also the symbol of Love. Two body One Soul gives the beautiful gift in the way of Children. For few , it could be a factory but in real children are true Symbol of Love. By looking at those cute smile and chirping voice may take away all kinds of worries.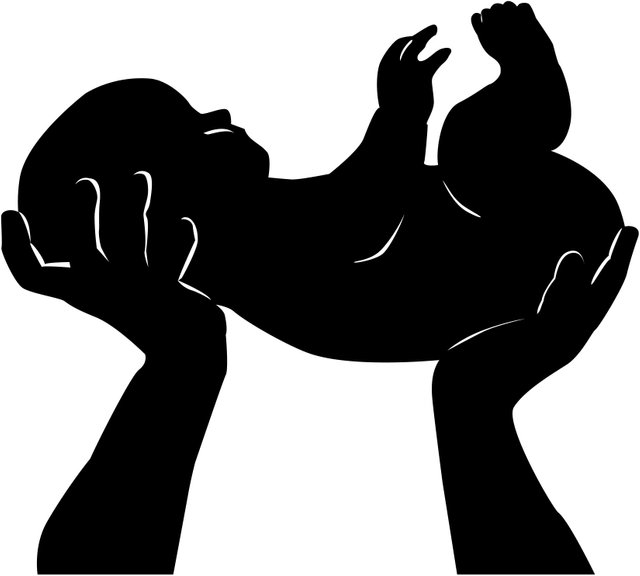 Having a child brings a sense of responsibility and a reason to live long. Making our life more meaningful and beautiful. The troubled times that are brewing up all around are all man made. It's our deeds which are spoiling and creating lot of issues. Instead of controlling and correcting these troubled times, we are trying to ran away from the future. Make efforts to give our future a brighter days than keeping them on darkness.
We are responsible for depletion of natural resources, why not we make efforts to conserve and make best use to build our future.
Instead of cutting trees, we can make efforts to plant more trees , making our planet's greener than ever.
The greed, the race in which we are in, we need to put a check.
Build our Future this is my own pure perception on the topic. I know many intelligent minds may comes up with their own. But the topic is such that may have ask for all sorts of contribution.
Stay Calm....
Keep Steeming...Steem On !!!
---
Vote for Witness I have voted to,
@firepower , @enginewitty, @blocktrades , @gtg , @helpie, @abit, @c-squared , @jackmiller, @ura-soul, @blockbrothers, @utopian.io @bobinson, @jatinhota, @curie, @adsactly-witness, @therealwolf @patrice @reggaemuffin @c0ff33a @thekitchenfairy @drakos @roelandp @good-karma @yabapmatt @partiko @steemcommunity @qurator.
---