"I only shop at the local markets in Asia!", my part-time, western, global nomad friends like to brag. To show how environmentally & culturally aware they are.
I found those words ringing in my ears this morning, as I walked through Talat Sao - the big morning market in Vientiane, Laos PDR.
Talat Sao is the generic name now given to several blocks of market-style shopping - the old "Krua Din" (literally 'earth-floored kitchen') now sitting amongst several kilometers of outdoor-ish style stalls selling everything from fake silk, to fruits, vegetables and as much mass produced textiles, rubber shoes and cheap household goods as you can possibly imagine.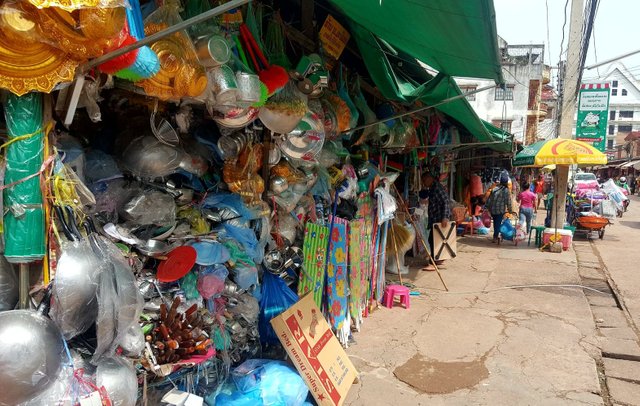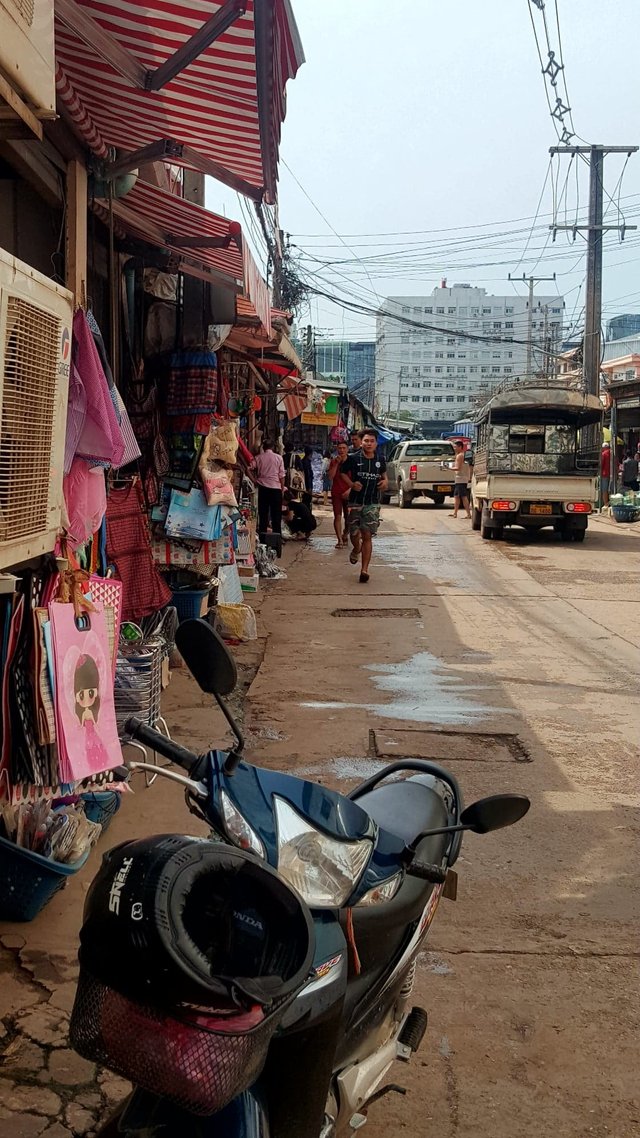 This morning I looked at the merchandise on offer with new eyes. There was nothing I needed or especially wanted to buy, and so my view was a little less clouded and a little more objective.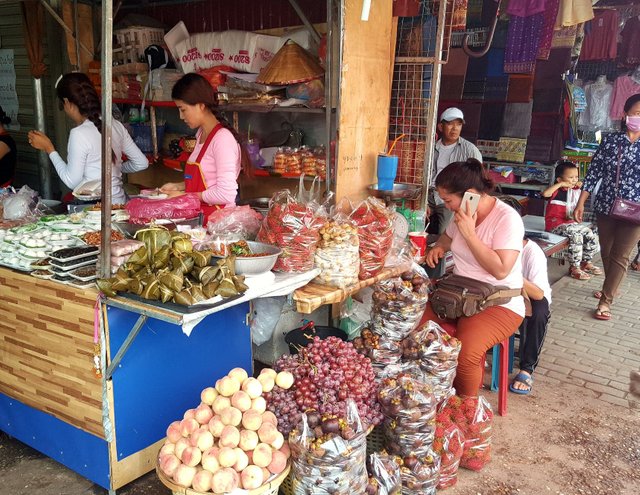 I saw fruits like grapes and peaches a plenty - well known as some of the most heavily pesticided fruits which come from large Chinese-owned agribusiness in rural Laos. And that rather perfect fruit sat amidst obviously far more local offerings of slightly damaged mangoes and steamed "khanom" in banana leaves - either rice steamed with meat or fish, or sweets made from cooked mung beans, coconut cream, palm sugar and peanuts. Much of the fruit I saw today is imported from southern Thailand and Malaysia.
The cheap household goods on offer are essential for local people on subsistence incomes, but the cheap locally made rattan basket stalls have all but gone and been replaced by endless imported, factory-produced plastic and cheap aluminium.
Junk textiles? Easy to wash, absurdly cheap and don't show stains, mold or dirt? Seemingly everywhere. Along with cheap synthetic replica silk, which is mandated as polite employment dress by the communist Lao government but obviously produced to meet local budgets and local laundry options. Drip dry and cheap.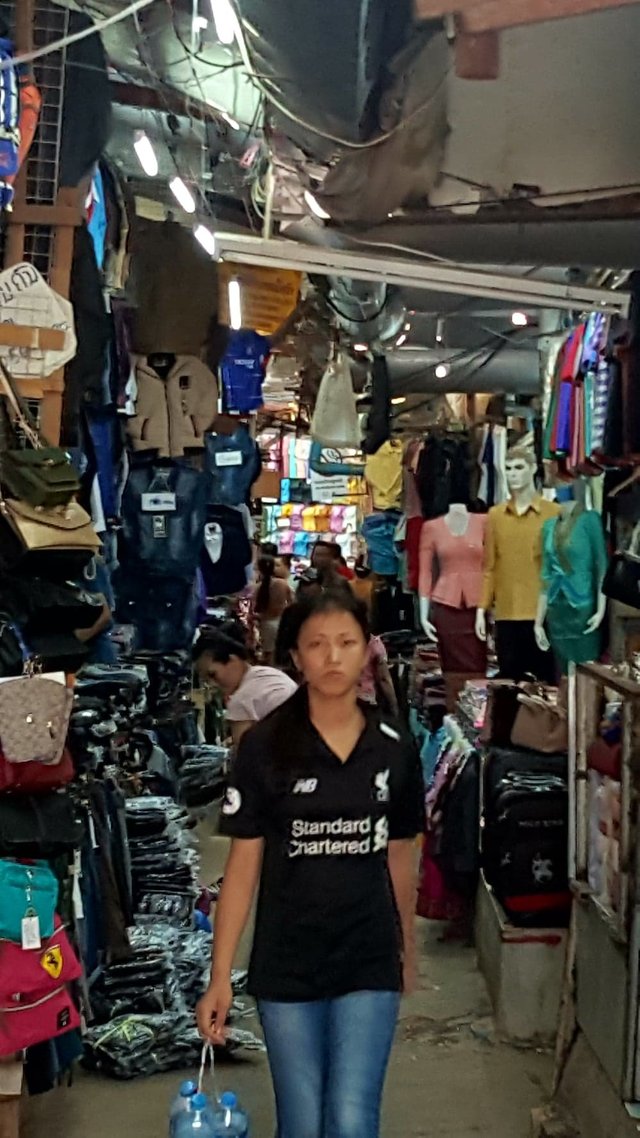 I found myself feeling saddened and overwhelmed by the synthetic fabrics, designed-to-break cheap goods, plastics, chemically treated produce and local Lao people not having the luxury of asking questions about the origins of a product. Why don't they have a choice? With crippling international debt, poor infrastructure and a tragic legacy from its role in assisting the US with its wars, Laos is without doubt the poorest economy is Asia. It is money which brings choice.
I found myself reflecting again on the luxury of shopping for quality, and the luxury of choice. Of being able to afford more natural, better choices, and the political act of shopping. I firmly believe that every time we spend a dollar, baht or a Lao kip, we are VOTING for the world we are leaving for our children and the next generation. We may not be aware of that fact, but we vote nevertheless. And I asked myself today, how to be more radical within that environment? How to choose differently when most of what is on offer is, frankly, unacceptable?
As always, the answers are to be found on the edges.
On the periphery of the market, I found some vendors obviously lacking the funds to have a permanent space but selling what is local and available.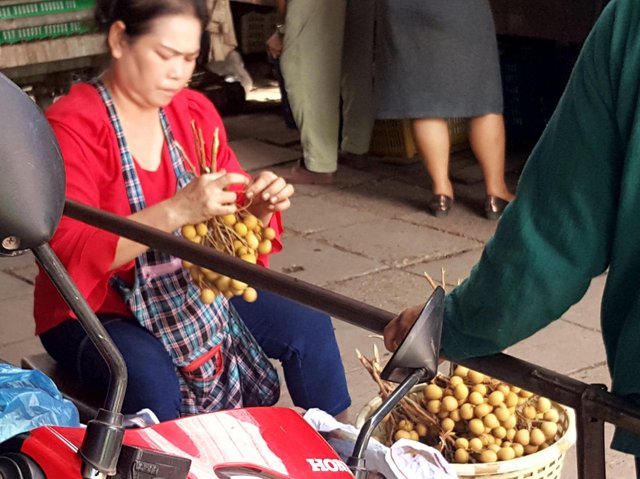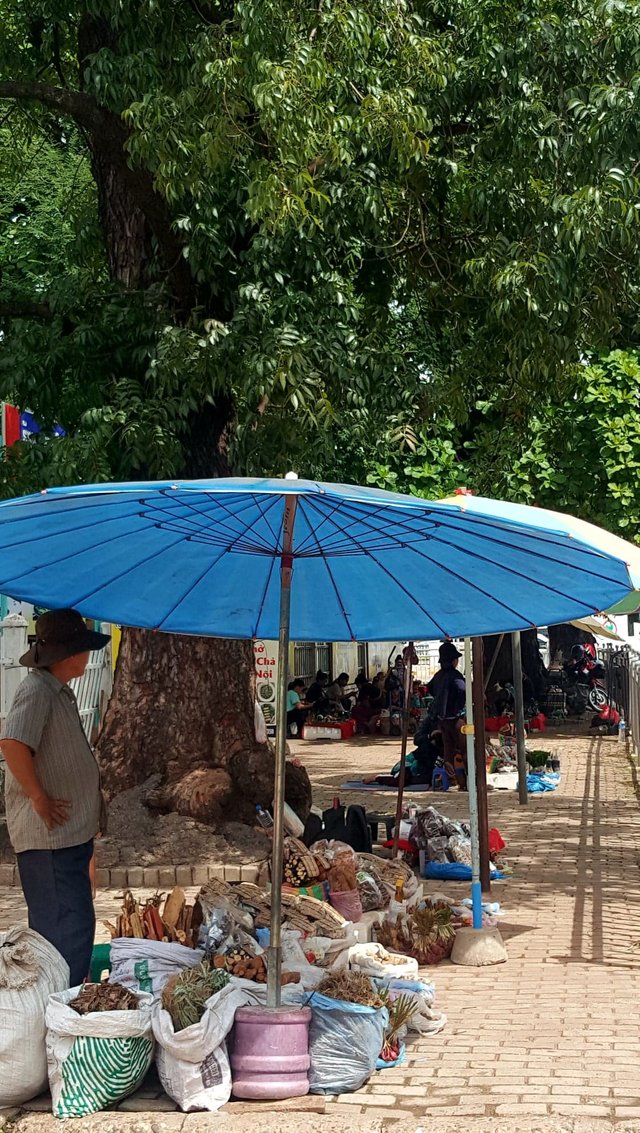 We make a difference - and cast a better vote for a different future - when we support the people on the edges who are offering goods which are more local, less manufactured, more natural.
For the financially disadvantaged amongst us, it's often not an option. But for the rest of us, it is. We can (and I would argue, must) choose to buy the bamboo instead of plastic, organic instead of swimming in pesticides, natural fiber over synthetic. So that our vote outweighs the 50 or 500 people who can't afford to cast it well.
The days of shopping at local Asian markets without question "to support the locals" are long gone.
Awareness is everything when you shop, eat and travel. Grateful for the luxury of choice, and determined to use it well.
---
Come check out my natural Thai herbal business…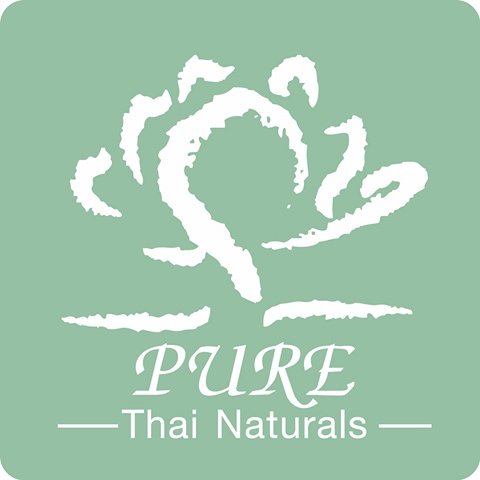 Pure Thai Naturals
@ecoTrain Quality Eco-Green-Sustainable Content on Steemit





Proudly contributing to @naturalmedicine




Grateful for the curation and support of @tribesteemup




Celebrating and encouraging Freedom, Truth, Happiness, Life and Love with @freedomtribe