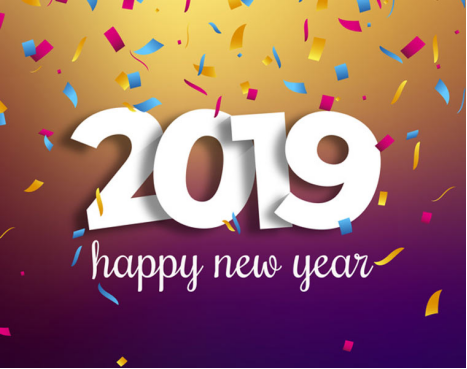 The New Year is coming, BigONE wish you have a great journey to your destination. Look ahead, embark on the road to success. Happy 2019!
BigONE is a global digital asset trading platform. The platform implements a 100% reserve and multiple protection measures to ensure the security of user assets. The core team comes from Yunbi. It has 5 years of digital asset trading platform management and experience in digging high quality digital assets.
Since the launch of EOS, the platform has helped the development and prosperity of the EOS ecosystem. Not only fully support all EOS candy airdrops that can be supported, but also quickly and efficiently open related airdrop trading pairs. At present, BigONE has launched 16 EOS airdrop trading pairs, which is one of the most extensive EOS trading platforms. Among them, many projects are first launch.
"Globalization" is the strategic positioning of the BigONE platform. One of our vision is to engage with global digital asset investors to popularize our development and awareness of digital assets, to popularize our blockchain industry vision, and to share high-quality projects in blockchain.
The ONE that we mined will become the token of the whole ONE ecosystem. Users hold ONE, which will not only get the return of BigONE trading fee, but also enjoy other ecological rights in the future. We hope to build a community where ONE holders share and build the ONE ecosystem. Let me take some scenes as an example. We develop a decentralized exchange BigDEX, so ONE holders can enjoy the benefits of this BigDEX at the same time.
We develop an INFO encyclopedia, so friends who participate in the construction can get ONE token rewards; we may let the ONE holder decide the listing, or the ONE holder may decide to delist; for example, using ONE may be possible deducting some trading fees, using ONE to get more airdrops, using ONE to directly participate in investing and incubating good projects, all of which can make our ecology prosper, and ONE Ecosystem Token will be around every aspect of our future work. You can see the ONE's eco homepage as a reference: https://one.b1.run.
For more details about BigONE, please pay attention to our global community:
Twitter: https://twitter.com/BigONEexchange
Facebook: https://www.facebook.com/exBigONE/
Steemit: https://steemit.com/@bigoneexchange
Reddit: https://www.reddit.com/user/BigONEExchange
Medium: https://medium.com/@one_big
Telegram: https://t.me/B1_EN