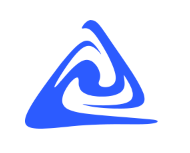 As we all know that cryptocurrency is a digital or virtual currency designed to function as a medium of exchange. But not only that, Cryptocurrency can be a medium that will save our planet! The EcoStart solution makes this possible.
Blockchain leading technology in the current era and at the same time global warming/environment problems are also increasing at the same speed. Day by day these problems are getting larger. Many individuals, organizations and NGO's tried to do something for the environment but because of the lack of funds or other factors. The blockchain is the newest and fastest growing and accepting technology ever. The blockchain is the thing by which anyone can do anything.
EcoStart will be a reliable platform for creating applications for financing green projects, ecology and sharing the economy. EcoStart goal is to increase investment in green projects and tokenization of investment activities.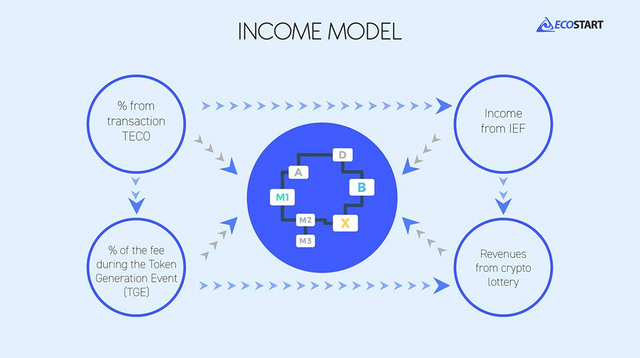 The process how ECOSTART works:
The ECOStart will be integrated on the websites (the marketplace sites). Investors can find projects related to the environment for investments. New startups can easily collect funds for their projects. The rating can be left by both investors and projects so everyone can know about the previous experiences of people with the project. Experts advice can be provided on the platform. The project is free from intermediaries, there will be no intermediaries so there will be no problem of intermediaries. The whole projects and the task will be completed transparently. How many funds raised by projects are viewable by everyone. Support will be available for 24/7.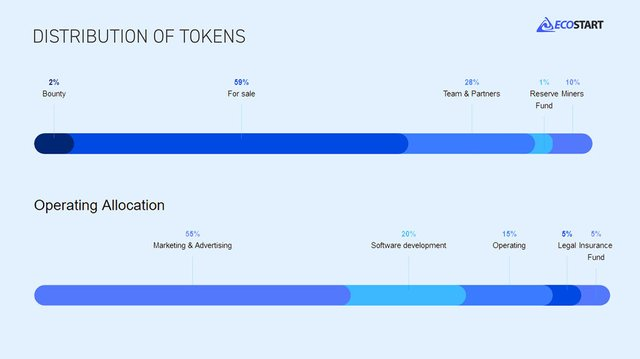 Platform EcoStart dan TerraEcocoin akan memberi setiap orang kesempatan untuk berinvestasi secara menguntungkan dalam proyek lingkungan dan memulai, berkontribusi pada pelestarian rumah kita bersama dan pada saat yang sama menghasilkan uang. EcoStart menawarkan model pendapatan transparan untuk memenuhi kebutuhan pengguna dan memastikan pendapatan yang berkelanjutan!
Crypto Messenger: There is a chat channel for users on platform built on P2P technology. This will help in communicating participants with project owners.
Investors, sponsors (socially responsible business) for financing environmental projects will create a positive image for themselves and PR, and in the case of investments in "green" commercial projects, they will also receive income.
TerraEcocoin cryptocurrency owners will be able to create masternodes for the functioning of the platform and get a steady income, as well as invest in green startups.
Volunteers will be able to receive information in real time about the place and time of environmental campaigns.
For startups, it will be possible to apply to an investment environmental fund, which is focused on financing enterprises and startups implementing environmental projects.
THE EcoStart ROADMAP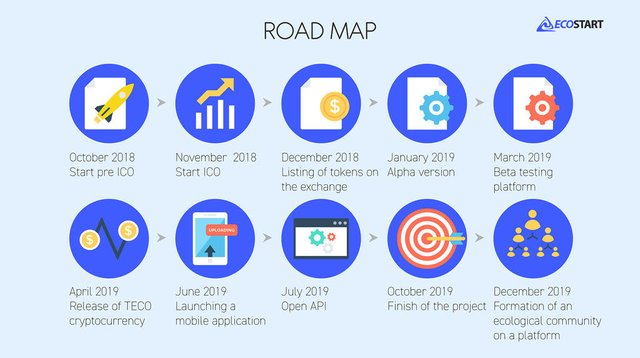 The release of the TECO cryptocurrency is a step towards achieving this goal and with the decentralized fundraising application- investment environmental fund (IEF) there will be the creation of a personal digital token and much more. This will enable initiators of environmental projects to create their own tokens that they can use as product tokens, shares in the project, electronic cryptoexels and participation certificates.
The tokens are issued by a single or accelerated emission for a specific project and approved by the Ecostart platform comprising of an expert community of authorized trackers.
The innovative Blockchain technology has revolutionized different sectors of the world economy. The ecological sector has not been left behind and environmental enthusiasts have something to smile about. In the past, there have been challenges as far as investment in environmental projects is concerned, with intermediaries meddling in the whole transaction process. But with EcoStart, there is the transfer of power and control to whom it belongs- the investors and owners of TECO cryptocurrency.
THE EcoStart TEAM AND ADVISORS BOARD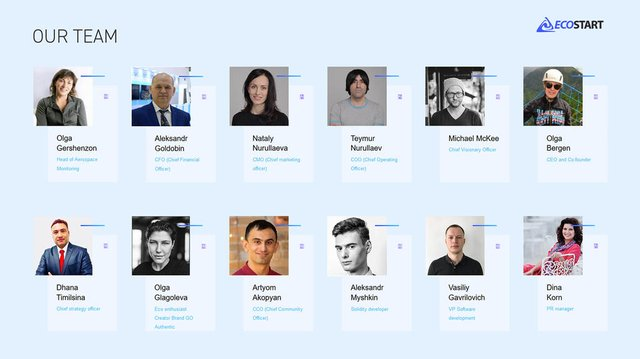 For more or further details, please! Kindly follow the links below:
WEBSITE: https://eco-start.com
WHITEPAPAPER: https://eco-start.com/docs/pdf/wp_en.pdf
ANN TREAD: https://bitcointalk.org/index.php?topic=5079313
TWITTER: https://twitter.com/start_eco
FACEBOOK: https://www.facebook.com/ecostart.eb.9
TELEGRAM: https://t.me/ecostart2018
REDDIT: https://www.reddit.com/r/EcoStart
Bitcointalk URL: https://bitcointalk.org/index.php?action=profile;u=1030341