The economic situation is causing everyone to set their sites on much higher numbers. Billions will no longer do. The buzzword today is "trillions".
Each time we turn around, the Fed is announcing another program that is pushing their totals into the trillions. They are pumping a trillion dollars daily into the repo market to maintain liquidity there. The other day, they announced a multi-trillion dollar stimulus that included buying Bond ETFs.
The President of the United States wanted a trillion in stimulus. Last night, the U.S. Senate approved a $2 trillion stimulus package. Trump will likely sign the bill when it arrives on his desk.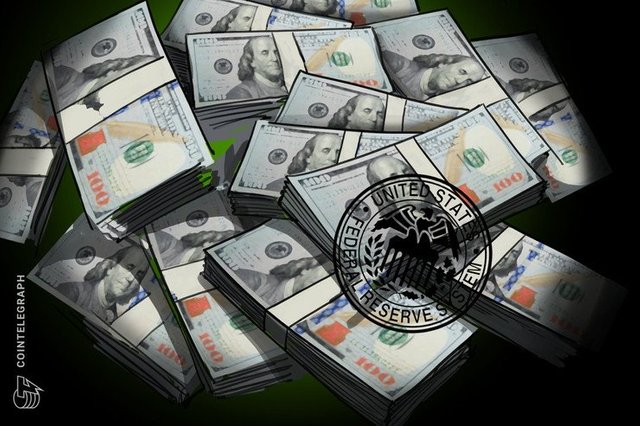 Source
Not to be outdone, Changpeng Zhao (CZ) of Binance said that all this printing of money could lead to Bitcoin heading to $100,000. This would give it a market cap of $2 trillion.
cryptopotato.com/cz-binance-this-is-how-easily-bitcoin-can-get-to-100000/
We are witnessing a collapse of the global economy on a scale we never saw. It is going to take a few months after the virus starts to abate before we realize the full impact on things financially.
This likely means that many more trillions are going to be required to keep things afloat. We could see this end up in to the tens of trillions around the world before all is said and done.
Will this impact cryptocurrency?
In truth, I doubt it will have a direct impact. Crypto is not a safe haven, thus will not be used in that manner. Instead, crypto's success will be based upon utility which will determine the winners and losers.
Fortunately, when things do return to the "new normal", we are likely to see a great deal of money find its way into crypto. As the world learns about the applications being offered, the numbers will grow. This will suck a bit of the fiat out of people's hands when they do decide to move from cash.
Until this, we are likely going to keep watching things operating on a volatile level.
There was a time when a billion dollars was a lot of money. Now, it is just a level on the way to trillions.