DID OUR "WORLD LEADERS" JUST PUSH GLOBAL RECESSION AWAY from our doorsteps?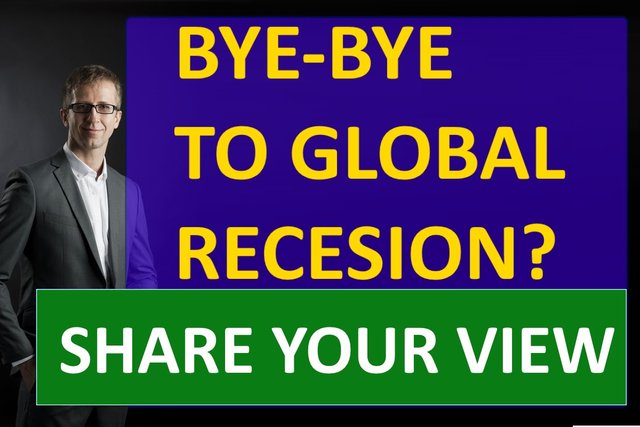 INTRODUCTION

A while ago I opened my eyes wildly in shock reading today's news. It seems that the US government will enjoy their debt ceiling being raised (link at the end of this post). Which would allow them to increase their spending for next 2 years. Isn't it amazing (I'm being sarcastic here)?
Another stimulation plan, more spending's, more debts created and in effect – more newly created and printed money. If I remember well, just this year alone, China decided to stimulate their own economy by pumping it with a record high amount of new easy money. How did they manage to do that? Obviously by creating more debt, that will make it harder for those paying debts in the future but right now we will all be enjoying more of that wealth.
WHAT'S NEXT?

How will it all end?

I think we all know.

It can only end very badly.


After all (based on my understanding) pumping more printed money into economies will mostly allow stock market to grow even higher, since a large chunk of this wealth will end up as investments on Wall Street.
So perhaps with all those new easy money entering markets and economies, we will experience another 2-3 years of prosperity and growth? That's how it does look like to me. So China is printing money like there is no tomorrow. US and FED will do the same. I wonder what will other central banks do.
My current knowledge about economy (still quite limited) is telling me, that all we are doing is delaying another recession and we're doing it simply by creating more debts, which allows to print new money. These money enters and boost current economy. The way I see it is that we're using wealth from "the future" (our future time, energy, effort etc) within current days. We're basically sucking all of our resources from the future and using them today.
And that's what is exactly happening right now. After all, those debts will have to be paid back. With interests rates. Isn't that just terrific?
DO I UNDERSTAND IT RIGHT? SHARE YOUR VIEW

My important question is:

Do you, dear readers, believe that this kind of solutions (printing more money, creating more debts) will be enough?
Can it really allow goverments to avoid global economic recession by another few years? Or perhaps it's a little bit too late or simply not enough?
I'm far from being an expert when it comes to economy and every day I'm trying to put some pieces of the puzzle together. In hopes that I will slowly start understanding some relations and that I will eventually see the bigger picture.
Am I wrong or am I right by saying, that all those extra spendings will help current administrations to avoid recession within a short-term timeline. It does seem obvious to me, that our governments' learned that by creating more debts (which allows to print more money, since each $$$ need to be connected to some debt) is the easiest way of keeping a stable economy growth.
However the question is: how long can we all carry on this way. How long before countries, goverments, societies, companies, house owners and just regular people around the world will not be capable of increasing their debts and large chunk of their profits will be simply used to pay growing interest rates. What will happen then?
After all in every economy it's all about money flow. And once access to new cheap money will finish (or be greatly reduced) and debts pile up – then money flow will slow down bringing one day our entire world to its knees.
Yours,
Piotr
(I read and reply to all comments)

Link to article "House approves two-year deal to raise debt ceiling and increase government spending":
https://www.latimes.com/politics/story/2019-07-25/house-approves-two-year-deal-to-raise-debt-ceiling-set-government-spending