Domino's Pizza Answers Statists Who Ask "Who Will Build Muh Roads?"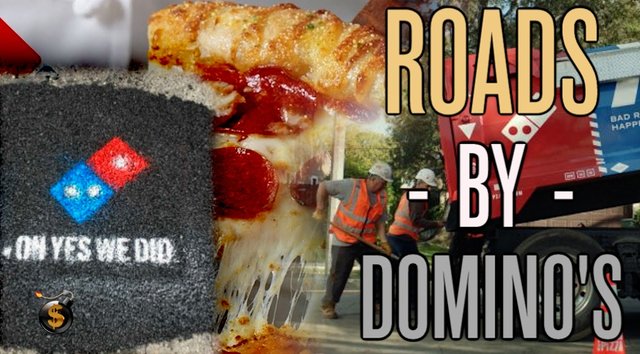 A privately-owned pizza company is fixing potholes on public roads---because that's how useless government is.
Yes, Domino's is answering the age-old question, if not the state, who will build the roads?
Whenever brainwashed statists default to their seemingly programmed response of, "But, who will build the roads?", my natural response is, "They're already built!"
Really, have they not noticed there are roads everywhere? In a statist's confused, indoctrinated mind they actually imagine we don't have any roads!
One look at Google Maps should tell you that there are already plenty of roads.
What they may really be asking, though, is "Who will maintain the roads?"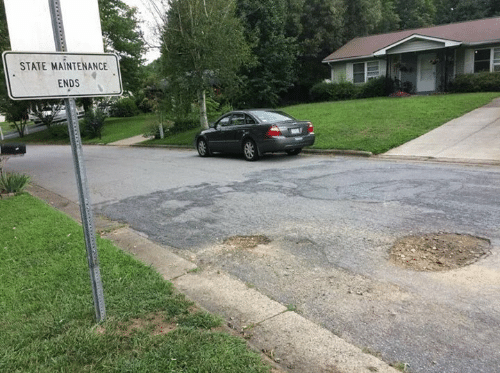 Again, if they could open their eyes, they'd probably notice that in most cases this form of communist style central planning of "roads" is barely even working!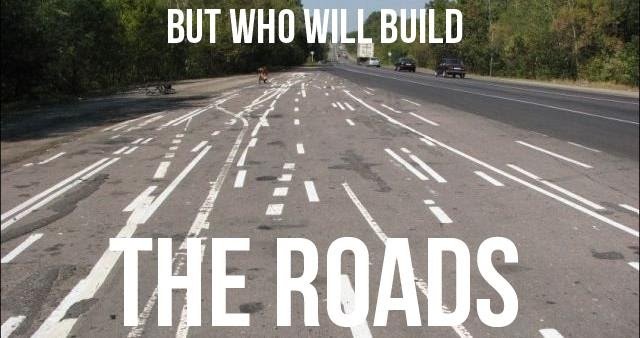 How many people complain about potholes… or, especially, traffic? Traffic problems aren't an issue of population growth. They are a consequence of poor central planning. If you get angry sitting in traffic for hours, that anger ought to be directed at government's lousy central planning.
Sometimes, their mistakes can even be deadly, like when the Florida International University bridge collapsed in Miami a few months ago, killing six people, due to "a key design flaw."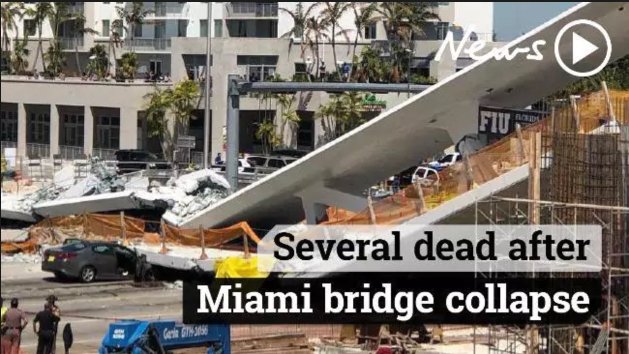 So now, rather than wait for government action, a pizza chain has launched an initiative to fill those ever-present reminders of government incompetence, as part of its "Paving for Pizza" campaign. They've even got a fully-branded truck to carry out this important mission.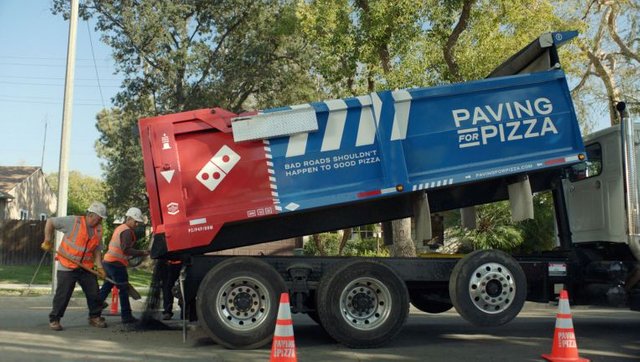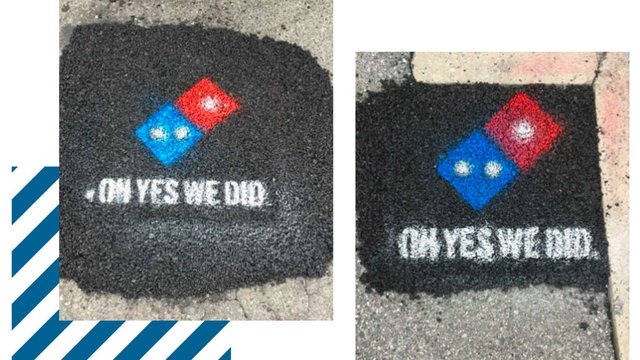 Now, is this all just a clever campaign to generate buzz for the brand? Of course, but that's the point: there are real-world, tangible free market answers to even the most common statist cop-outs, like "Muh roads!"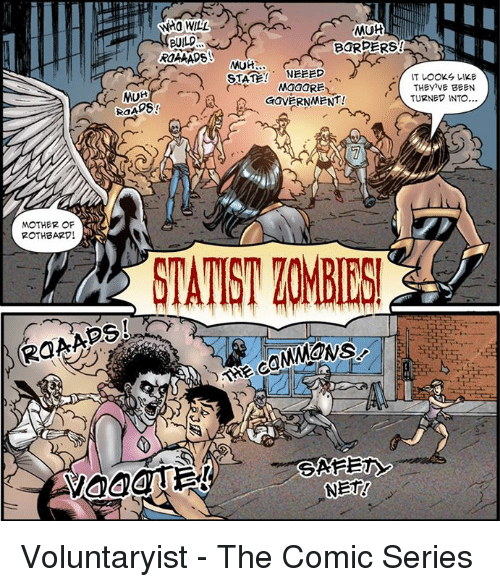 The argument is as follows: without a coercive monopoly extorting people to maintain the streets, there's no way society can figure out how to do something as complex and necessary as building and managing a flat piece of pavement. There's just too many conflicts of interests, they claim.
Really? Conflicts of interest? Who the hell has an interest in enabling shitty roadways that do this to your pepperoni pie:

MAN FINED FOR DRIVING AROUND POTHOLE
Although governments won't fix all these dreaded potholes, they WILL fine you for driving around them. That is, at the end of the day, what government is actually good at... extorting you.
And, that's exactly what happened to a Minneapolis man who was issued a $128 fine because he swerved to avoid a giant pothole.
He says the officer thought he was on his cell phone, and cited him for "Failing to Stay in His Lane."
What's ironic is the road he was driving on was scheduled to be resurfaced just a few weeks later… but knowing how government "works"... that likely didn't happen, at least not on schedule or within a reasonable budget.
FREEDOM SHOULD ALWAYS BE PLAN A
Another great example of the free market offering creative solutions to statist problems was celebrated by libertarians recently, when the lemonade brand Country Time decided to pay the fines accrued by children who "illegally" sell lemonade.
Imagine having your child's entrepreneurial spirit crushed when local authorities rush in to shut down their first independent business venture, making them feel like criminals. This happens all too often.

While private enterprise is typically portrayed as "blinded by greed" no matter the consequences, the truth is that voluntary transactions can only, by definition, provide the most equitable outcome between two or more consenting parties.
So when Country Time decided to defend children against their citric infractions, it's a totally holistic, mutually-beneficial solution to a problem.
The same can be said for when PornHub.com---yes, PornHub---decided to help communities in Boston last winter by plowing snow off the roads after a huge storm.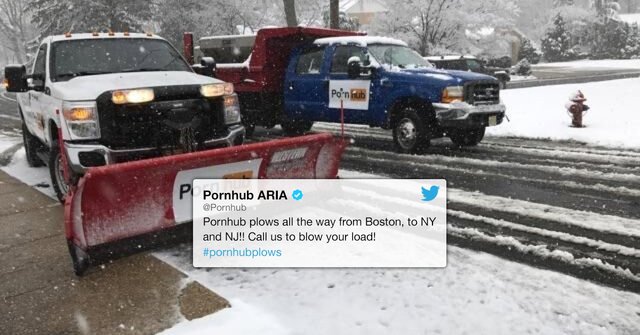 They even found a way to make the thankless task of plowing snow
fun
, pledging to help anyone who "wants to get plowed."
No violence, no coercion---just pure, classical voluntary cooperation creating real-world solutions.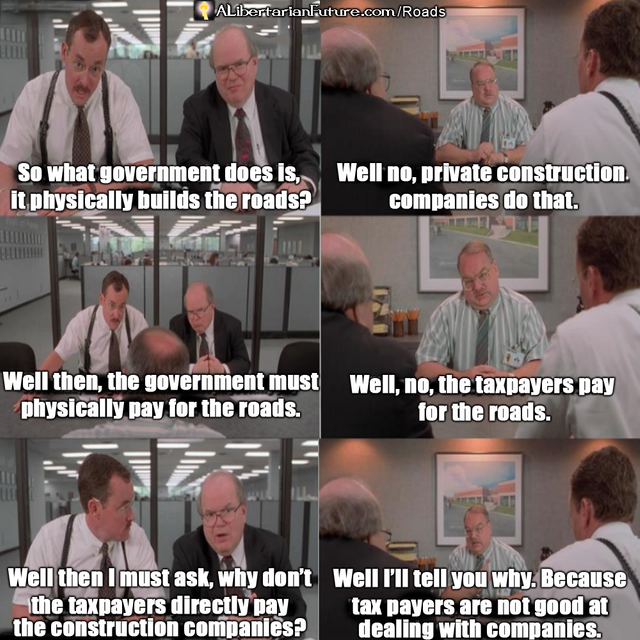 For those interested in learning more about the peaceful solutions of tomorrow, and how private organizations and individuals are building a society free of government restrictions, look no further than
Anarchapulco
, the largest annual gathering of free-thinkers.
Next year, some of the featured speakers will include Ron Paul, Judge Andrew Napolitano, David Icke, Cynthia McKinney and Doug Casey.
Anarchapulco 2019 will be world-changing, so you won't want to miss it. You can get discounted tickets now until July 31 (BOOK HERE). It will likely sell out well in advance, so don't wait too long.
With so many people waking up to the fact that the institution of government is not only violent and immoral, but also ineffective and obsolete, our road to the future looks bright.
And, with parasitic Big Government out of the way, where we're going, we won't need roads.