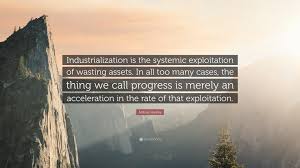 Hi, I will be posting a series of videos about how humans have been reduced to 'wallet' status. The first one is called, The Nephilim Didn't Fool Me.
In this video, I explore a secular view of how this happened; namely, a 500-year​ process from The Enlightenment to Scientism to Scientism transferred​ into the field of economics which has reduced humanity (and all life) into objects to be exploited​ for profit.
An Oligarchic class with a mafia mentality has done this with the help of the skewed philosophy of Social Darwinism​. The video below gets into the heart of the matter at around 4:40...I comment on The Manchester concert prior to that which isn't directly related to the topic.