Shopify
Shopify is among the most popular shopping cart tools used by e-commerce sites. This online shopping platform is appreciated by small shops owners because it is specifically designed for this niche market. There is a good reason why Shopify is at the top of the preferences list of online store owners. Not only does this shopping platform offer some great features, but it also offers top notch themes. It is one of the most recommended platforms to anyone who wants to get started in the e-commerce sector.
The Basic plan for Shopify starts from $29 a month and pricing for a package that offers the most important features starts at $299 per month. However, there is a Shopify-Lite version which allows you to sell on Facebook and add any products to a website or blog. This Shopify-Lite starts at $9/month which is much more affordable for small businesses starting out.
Here is what a Shopify E-Commerce Store can look like: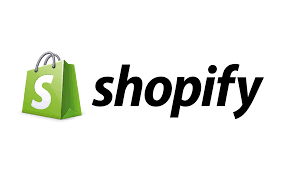 Magento
Released in March 2008, Magento is an open source ecommerce website platform. Its reliability and scalability has made it one of the most popular ecommerce platforms available today. Many prominent names such as Burger King, Huawei, Pepe Jeans and Liverpool F.C. have their websites built on Magento.
The Good:
Open source and unlimited customization options.
Usability and Manageability.
More than 9000 plugins and extensions to make room for scalability.
Free social media extensions.
Extensive resource library for demos, new plugins, store management and everything around ecommerce stores.
The Bad:
Using Magento is not for everyone, especially if the store owner is not a programmer, or doesn't have a team of programmers working on his or her team. And then there's the price tag; the basic version is free, but getting an enterprise version means you'll need to shell out at least $20,000/year. If you don't have programmers on staff, be prepared to invest in third-party programming costs as well.
3.The Verdict:
For Enterprise level online stores with a huge volume of products, Magento is the right choice. Not recommended for SMBs due to its complex store setup, cost and highly technical management requirements.
YoKart
Specially designed for startups and SMBs, YoKart is a turnkey and features rich ecommerce marketplace solution to build multi-vendor stores such as Amazon, eBay, and Etsy. While many other ecommerce platforms do offer a multi-vendor version, YoKart specializes in this particular field. YoKart, with its latest upgrade (YoKart V8) now packs an even bigger punch. It's multilingual and multi-currency features allow store owners to expand their reach on a global level. And then there is the plethora of payment gateways, in-built analytics tool, rewards and discount coupon management features.
The Good:
A readymade multi-vendor marketplace solution.
The marketplace owner gets the source code of the website (not the framework) along with a lifetime license.
Mobile-friendly platform and dedicated apps for Android and Apple devices.
All price packages offer same features (apart from the Startup Package).
Video tutorials, detailed manuals, and FAQs for store owners and merchants.
12-month free technical support.
Multilingual and multi-currency.
Inbuilt product catalog system.
The Bad:
YoKart has a couple of downsides, though. Given the robust structure, customizing YoKart will require a developer with extensive knowledge of PHP. Also, it's not open source like Magento. The Startup and GoQuick Packages offer default themes. And, unlike Magento, YoKart is primarily focused on SMB, which means the needed features are already available in standard packages; for large scale enterprises, customization would be a must do.
5.The Verdict:
SMBs can use YoKart to its full potential. The startup package is the most affordable at $250 and offers hosted solution for one year license. This is a pragmatic method to test the viability of your business model. Once you are sure of your business, you can easily upgrade to higher versions; GoQuick, GoCustom Lite, and GoCustom.
BigCommerce
Since its inception, BigCommerce has more than 55,000 online stores to its credit and is lauded as one of the most prominent ecommerce software providers. From famous companies such as Martha Stewart & Toyota to many SMEs, BigCommerce has helped businesses of all sizes launch their online storefronts. For ecommerce storeowners who lack basic coding skills, the vast list of BigCommerce's built-in features come in really handy.
The Good:
The massive number of built-in features including (but not limited to) newsletters, coupons, shipping, tax, and analytics.
No transaction fee.
Responsive themes (paid as well as free) and consistent user experience on desktop as well as mobile.
Easy store integration with Facebook, eBay, Google shopping and many comparison sites.
Easy setup wizard, tutorial videos, detailed guides with visual illustrations and demos.
The Bad:
For those who wish to start a multi-vendor store such as one on Amazon may find BigCommerce lacking some of the available support other ecommerce platforms provide with more integrated marketplace models. Another concern with BigCommerce may be the lack of free themes. With only 7 free themes, BigCommerce lags behind other ecommerce platforms, given the fact that most of them offer more than 20 free themes. But that doesn't change the fact that you get a multitude of premium themes and plenty of customization options to give your store a unique identity.