I'm not the most well knowledged on our planet's current environmental issues
But I do know that we have a massive plastic issue
So here are a few things you can switch to using at home, to help a bit!
---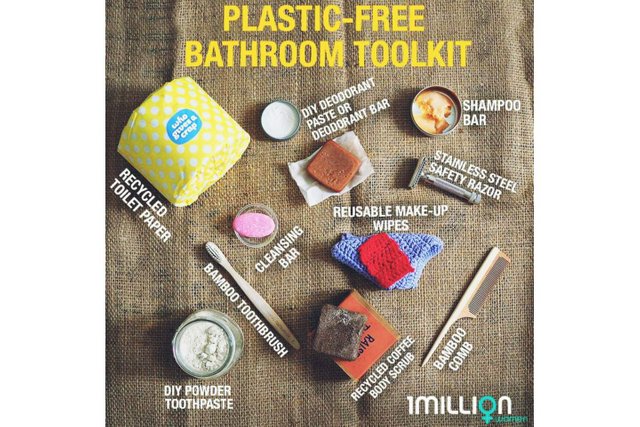 Recycled Toilet Paper
Bamboo Toothbrush (one of my favourite bathroom utensils, because frankly they look cool AF)
Shampoo Bar, which I posted about here
Reusable Wipes
Bamboo Comb
Deodorant Paste or Deodorant Bar (I personally don't use any deodorant, but these bars tend to be all natural, and so much better for your body)
Stainless Steel Safety Razor
---
I haven't replaced all the plastic in my bathroom yet, but am actively buying less and less products that come in plastic packaging.
Every little helps, so next time, when something in your bathroom runs out, and it's time to stock up, remember that there are always better options!
Posted using Partiko Android