[Full.HD] Cooking Sea-bream in parchment - step by step with pictures - original content
Another day in Master Chef kitchen and today I blog about cooking Sea-bream in parchment in a simple, step by step with high-quality pictures tutorial.
Important note: I use only MY ORIGINAL CONTENT as ALL Steemit community should do!
Before I start, may I just draw your attention to my other recipes, such as:
click it: RAVIOLI dish
click it: VEGETABLE QUICHE
===========

Cooking Sea-bream in parchment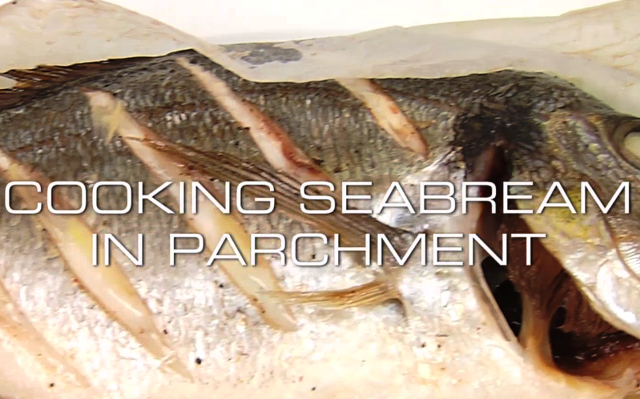 This dish takes 60 minutes to cook and you can serve 2 people out of it

INGREDIENTS:
2 guilt-head sea breams
marine salt
pepper
olive oil extra virgin
50 g butter
2 young garlic cloves
2 rosemary stalks
2 sheets of parchment paper
some vegetables for the serving
===========
INSTRUCTIONS:
First take the fish and clean it well: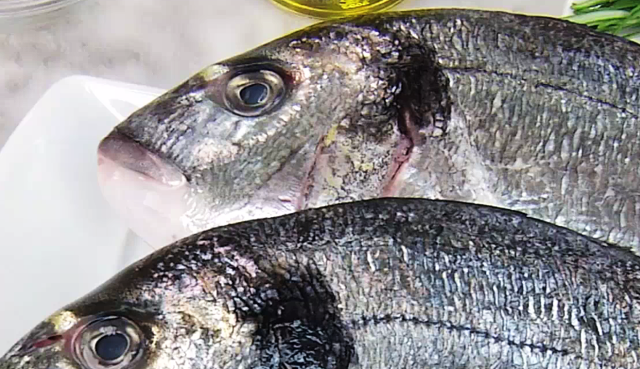 Then clean it further (inside out) under a stream of cold water (remember to take out the main bones):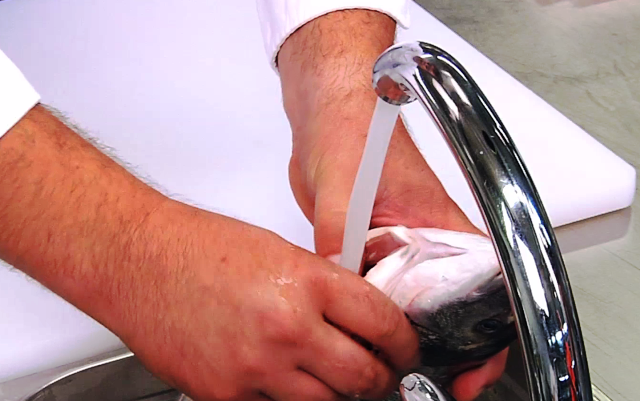 When satisfied with the results, take the excess of water out of it, using some paper tissues: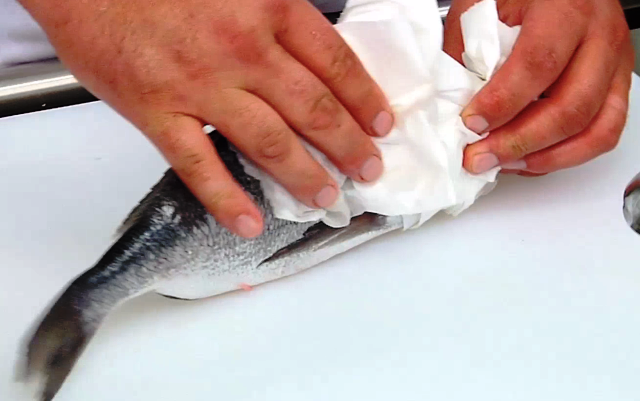 Then we season it inside and out with salt...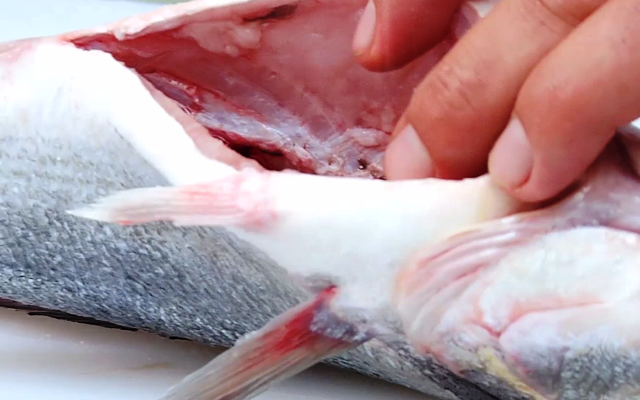 ...and freshly milled pepper: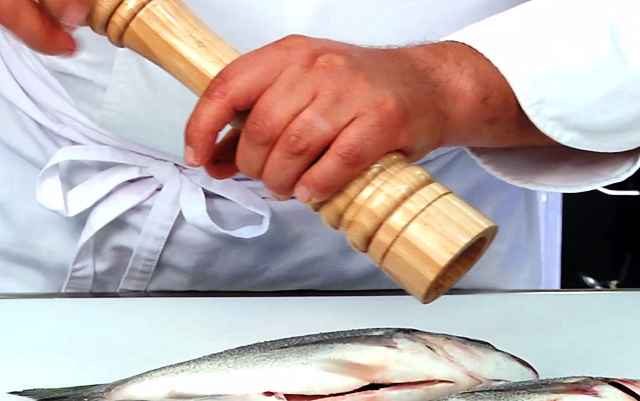 We score the fish, diagonally, at approximately 1 cm intervals: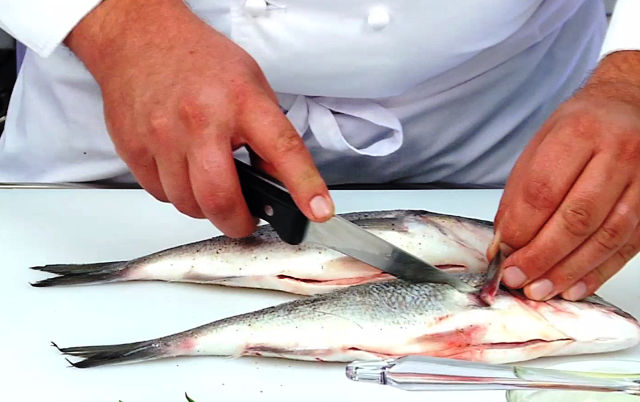 Insert a bit of garlic in each cut: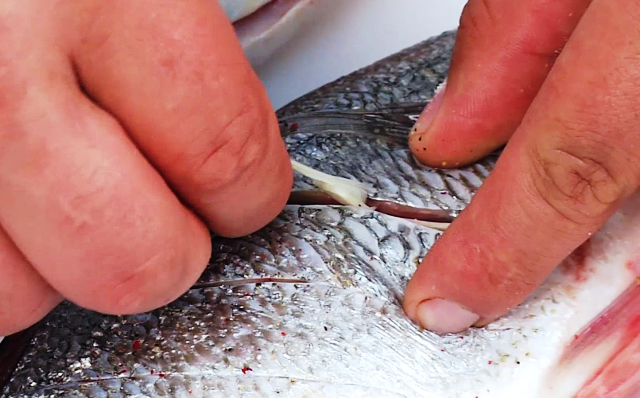 Be generous about it and stick it firmly inside: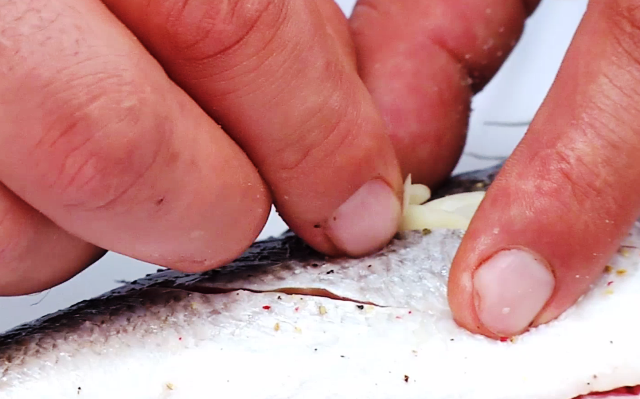 This gives the fish a particularly intensive aroma!
Tip: Anyone not liking so much the garlic can just rub the fish with some garlic, instead of putting into the cuts, and later on just add it into the parchment at the last cooking stage
Now we grease one paper parchment per fish, with butter: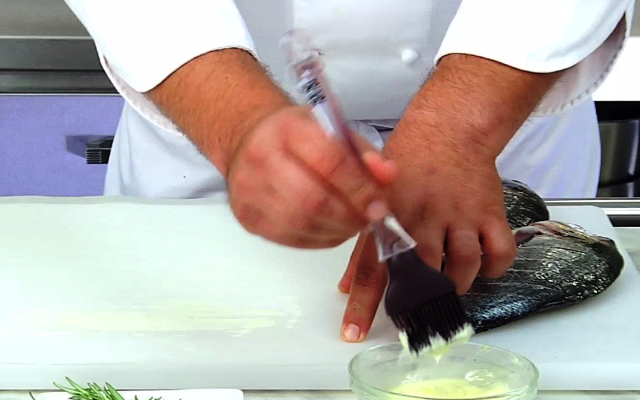 Brush the sea breams with olive oil: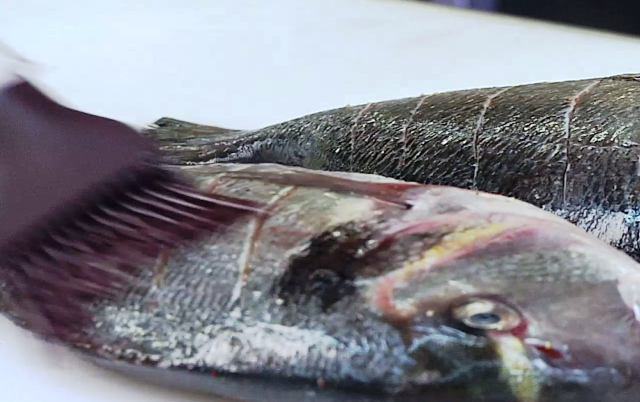 And stuff the belly of each fish with one rosemary stork: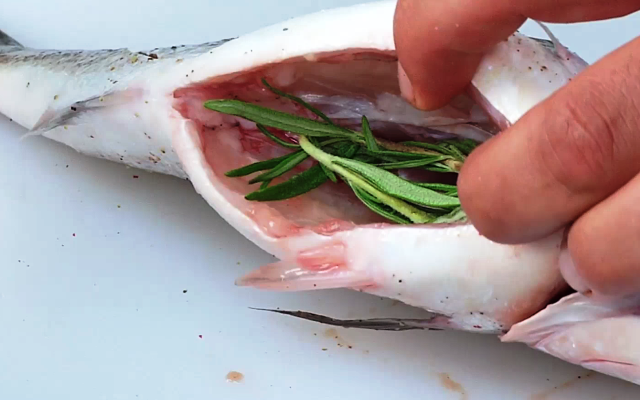 Then we fold the parchment paper into firm parcels...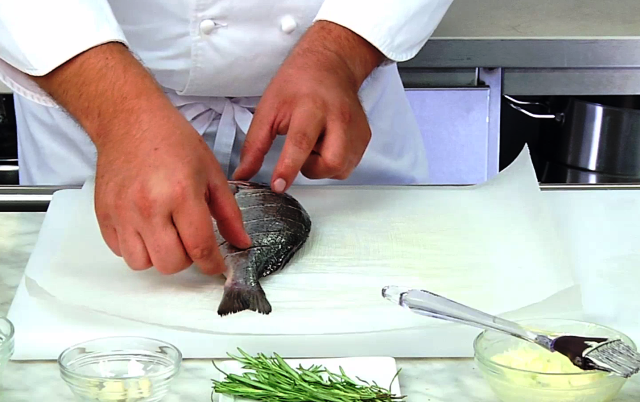 ...each fish individually in one: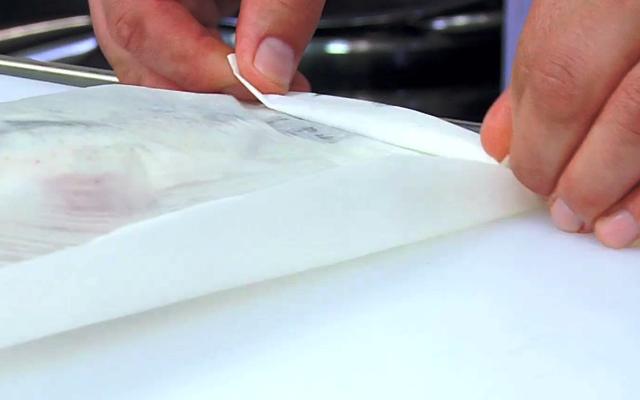 We then place the fish into a pre-heated oven at 180 degrees Celsius for 20-25 minutes: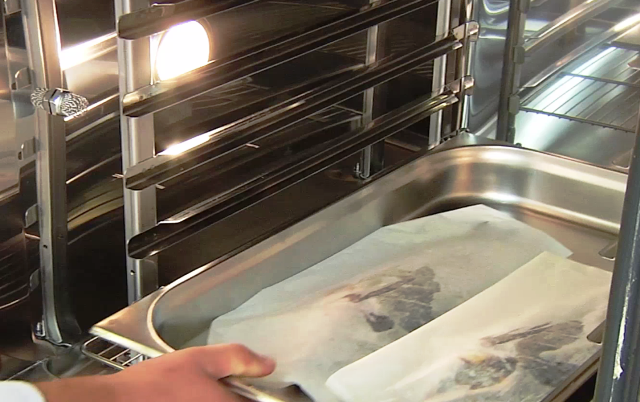 Finally we place the fish directly on the serving plate, and only open them at the table: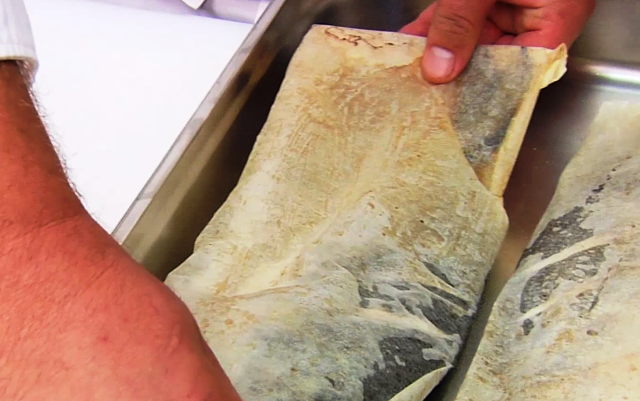 That's it!
============
SERVING SUGGESTION
They go well with Mediterranean oven cooked vegetables and rosemary potatoes: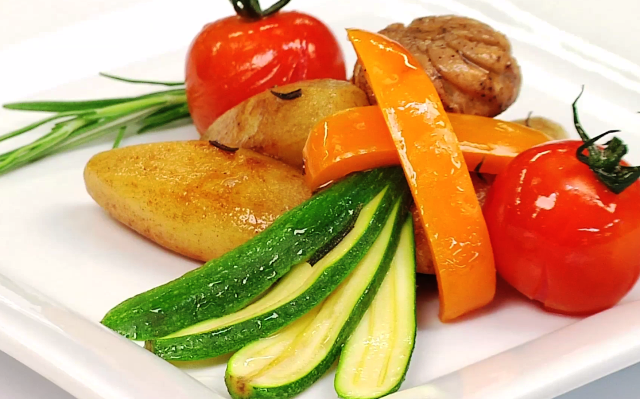 White wine can be served with fish!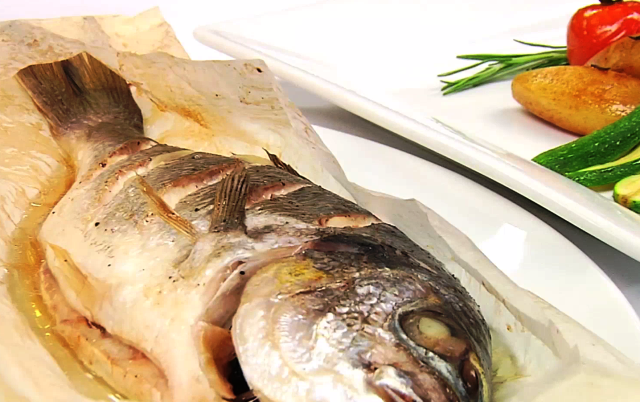 ==========
HUNGRY FOR MORE?
Remember I have other recipes:
click it: RAVIOLI dish
click it: VEGETABLE QUICHE
============
Hope you like it!
Try it out for yourself - pictures says it all! I tasted and love it!
I plan to make more of this: follow me @meonline
And up-vote :)
Bon appetit!
Adrian