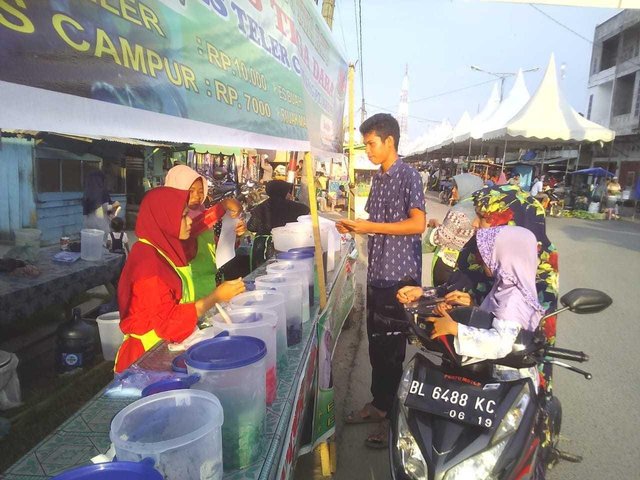 I want to share a story about a friend when facing "meugang". Previously I wanted to explain briefly about the purpose of "meugang" in the tradition of Acehnese society. Meugang is an Acehnese tradition of preparing meat meals for families, families, relatives and neighbors. This tradition is done to welcome the month of Ramadhan, Idul Fitri Eid or Idul Adha Eid. Tradition meugang done one day or two days before. The people of Aceh do this to prepare for the day. In another sense that meugang it serve as a moment to add nutrients to the readiness of stamina, especially undergoing fasting in the month of Ramadan.
Meugang is often done for two days. The first day is called meugang small, while the second day is called meugang big. All the people of Aceh do meugang, although he himself sometimes do not like to eat meat. But since the people around him want meat as others do, it is impossible to let their family just watch others. In essence all people do meugang it and has become a strong tradition in the people of Aceh.
Back to the purpose of this post that there is a sad story experienced by the newlyweds on the day meugang it. I mean here is a friend who by chance sat together for two hours. On that day I was riding in a passenger transport car driven by her. As he drove the car he told him sincerely and did not mean to regret it. But he aims to motivate others so as not to easily give up the challenges of life.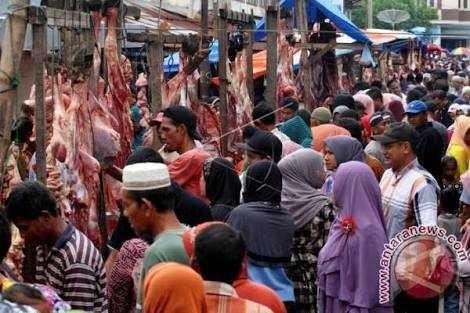 The story begins with his acquaintance with a woman who thinks very good and beautiful. After several years of getting to know each other and establish a relationship, they finally intend to continue the relationship to the marriage level. In the process of marriage, the prospective mother-in-law did not approve of his relationship. But the woman continues to insist on continuing her intention to get married. Love and affection unite make my friend ready to accept the risk. He is also ready to marry the woman of his choice, though not sanctioned. In conclusion that he married his future wife with a heavy burden, in which all the financing must be borne alone.
Marriage has been carried out and continued with marriage receptions. The atmosphere is less beautiful because some female family members show a sour face. He was forced to swallow with restraint that day. Realizing this situation, he took a firm stance. Firmness is poured with one sentence. In the evening he goes to his mother-in-law's house, then goes to his mother-in-law and says "He (your wife) is your daughter, now she is my wife, so I take her now to come with me". Without a word she shook hands and excused herself out of the house.
Long story short, he lived in a rented house. He lives alone in a small rented house with a lack of facilities. For months he lived there without being visited by a family. Coincidentally he did not have a job at that time. If there is just a backup driver. Often do not get allotment at that time. With great patience he insisted not to ask for help from his family for reasons less harmonious as described above.
In a pinched situation, the day came called meugang day in the Acehnese tradition. Where everyone does it. Unable to withstand the environment he is very aware of the feelings of his wife who also wants like other people. His wife expressed a desire to enjoy meat foods like everyone else. While holding back his grief, he replied "wait, I'll go out to buy it". Though he has no money at all.
He went out of the house to the market where meat dealers crowded the market that day. He circled around the market looking at the possibility of getting meat. Apparently his efforts are in vain. Beneath the butchers' table were cut into small pieces of cow leather that were simply ignored. Indicates that the skin is no longer needed. He approached the merchant, then asked for the skin. Happy merchants give it to take. Will the cow skin be used?
He took the rope and tied the cow's skin to the pond. Cowhide used as bait for fishing crabs. All day he lured the crab in the hope of getting crabs to take home to his beloved wife who had been waiting, although the wait is the arrival of the husband with meat. Good luck is not on his side. He only got two small crabs. Withholding his sorrow he brought home and handed the small crab to his wife. His wife was unable to say anything because he knew exactly the situation of her husband.
Crabs were taken and cleaned. From afar the husband peeked at the wife's work, slowly tears dripping down her cheeks. A very patient wife lives with a husband who is overwhelmed with poverty. That's the state of the moment, no place to complain and do not want to tell his fate to others. As he talked, he smiled and his eyes filled with tears in remembrance of the story. Now his life is sufficient.