NATURAL ATMOSPHERE IN THE SALAK MOUNTAIN [ SUASANA ALAM DI GUNUNG SALAK ]
THIS IS FROM ME FOR YOU
INI DARI SAYA UNTUK ANDA
GREETINGS ENGLIS INDONESIA
SALAM PEMBUKA ENGLIS INDONESIA
Friendship greetings from Aceh, the spirit continues unyielding ...
Salam persahabatan dari Aceh, semangat terus pantang menyerah ...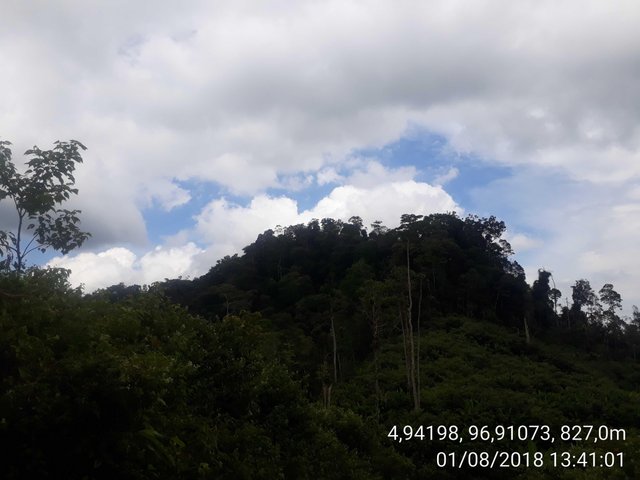 Dear steemian, I am proud of the opportunity Malamute Ink says that I will share about the atmosphere of Alameda on Mount Salak.
When I went to Mount Salak yesterday, I took a photo of nature that was very cool with the pure nature that was still pure, the atmosphere was very cold, even though the state of the eyes still shone brightly
If I pay attention to nature always giving whatever is needed by humans to meet the needs of human life, we realize how important nature is around us if only nature does not want to be friends with humans, of course humans will be distressed at work even for drinking.
Preserving forests never damage the forest beyond the limits of the needs you use if you only want to make a garden, don't cut trees on the edge of a cliff and the edge of a river.
Dear steemian yang saya banggakan dalam kesempatan malamute ink says akan berbagi tentang suasana Alameda di gunung salak.
Ketika saya pergi ke gunung salak kemarin saya foto alam yang sangat sejuk dengan keaslian alam yang masih murni suasana pun sangat dingin walau dalam keadaan mata hari masih bersinar terang
Jika saya perhatikan alam selalu memberikan apa saja yang di butuhkan oleh manusia untuk memenuhi kebutuhan hidup manusia sadarlah kita betapa pentingnya alam sekitar kita seandainya saja alam tidak mau bersahabat dengan manusia tentu saja manusia akan jadi kesusahan dalam bekerja bahkan untuk minum saja tidak bisa
Lestarikan hutan jangan pernah merusak hutan di luar batas kebutuhan yang anda gunakan jika saja anda ingin membuat kebun maka jangan di tebang pohon di tepi jurang dan pinggir sungai.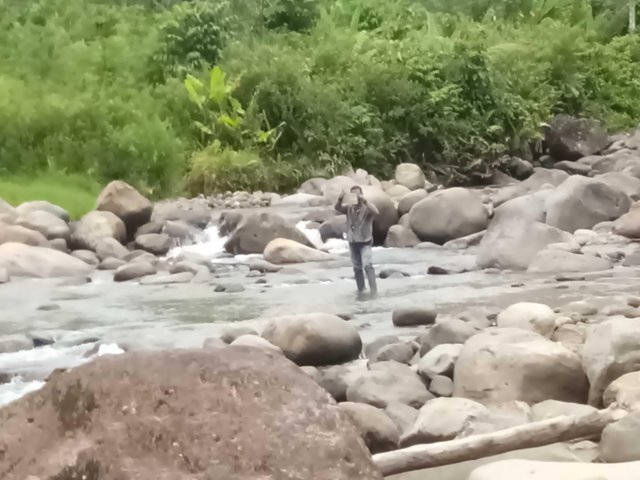 oba we look at the photo above this river used to have a wider width and water is also more than now according to the people who make the land here this river is including a large river named by the people here with the name "krueng jeureungeh" or river clear
This river has a little difference from the other rivers, namely about the water, the river water is not too long if the rain arrives but only a few hours after heavy rain the river water is clear again like glass.
Coba kita perhatikan foto di atas ini dulu sungai ini memiliki lebar yang lebih luas dan air juga lebih banyak dari sekarang menurut masyarakat yang membuat lahan di sini sungai ini adalah termasuk sungai besar yang di namai oleh masyarakat di sini dengan nama "krueng jeureungeh" atau sungai jernih
Sungai ini memiliki sedikit perbedaan dengan sungai yang lain yaitu tentang airnya saja, air sungai ini tidak terlalu lama keruh jika hujan tiba tapi hanya beberapa jam saja setelah hujan deras air sungai ini sudah jernih kembali seperti kaca.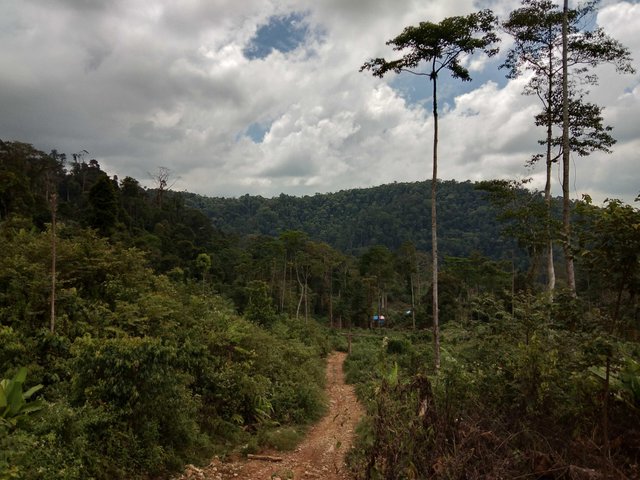 Still around Mount Salak, which is near the river on the hill with a road that is still a breakthrough that residents use to go to their gardens
Everything I write here is a bit of a quarrel but it can't be separated so that the natural environment of the residents can garden.
The conclusion here may be said that gardening may be provided that do not destroy the forest without necessarily paying attention to the effects of damaging the forest such as cutting trees on the edge of the river with a distance of less than 100 meters from the surface of the water.
Masih di seputar gunung salak yaitu di dekat sungai di atas bukit dengan jalan masih terobosan yang di gunakan warga untuk menuju ke kebun mereka
Semua yang saya tulis di sini sedikit berselisihan tapi tudak bisa di pisahkan agar alam terjaga warga pun bisa berkebun.
Kesimpulan disini boleh di katakan berkebun boleh asalkan jangan merusak hutan dengan serta merta tanpa mperhatikan efek dari merusak hutan misalnya menebang pohon di pinggir sungai dengan jarak kurang dari 100 meter dari permukaan air.
---
**Thank you for visiting my blog, hopefully useful**
---
Terima kasih telah mengunjungi blog saya semoga bermamfaatk