Easy Mini Contest #4
So today I made an entry for Jacinta Sevilla's contest. I am not sure but I feel that this girl has some kind of obsession on animals. All I see her draw are animals... oh yeah, she does self portraits too. But most are animals(and as I type this, I browsed on my instagram feed and saw that she posted a painting of flowers, great!).
But this post isn't about her, this post is about me and my work! Since the subject is about birds and she fancies paintings a lot, I made my own bird drawing in a painting style digitally.
Personally, I do love drawing animals too but not painting like. If you know me personally or just as turtledance24 you should know that I don't do paintings(before) and I suck at them big time. At least I can admit it, XD.
Before I show the process I have to tell everyone first that this bird is something that I just made out of my imagination. I just needed to say that just in case someone tries to google it and look for what kind of bird I used as a reference. By the way, Snoopy is a beagle in case that you do not know.
With that said, let us do this painting!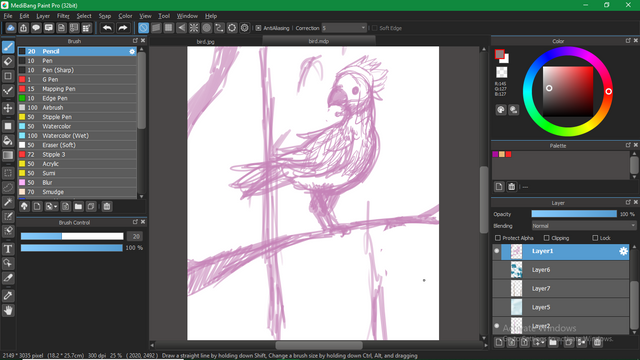 I started out with doing the sketches like I always do. For the rough sketches, I always use the pencil tool because it suites my taste. As I said again, these things in art have no real science, it just goes with the feel.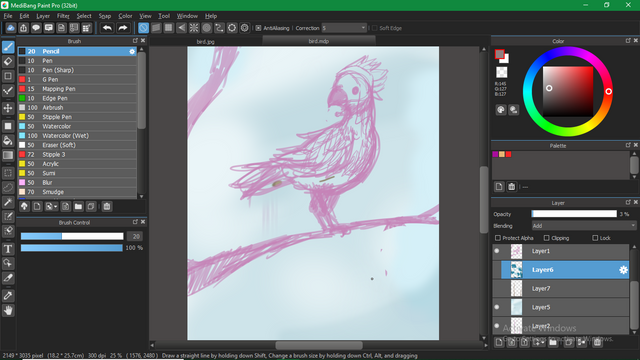 I made a new layer behind the rough draft and used my airbrush to fill in the space with blue to make it look like we have a sky. I added some whites as well in case you didn't notice.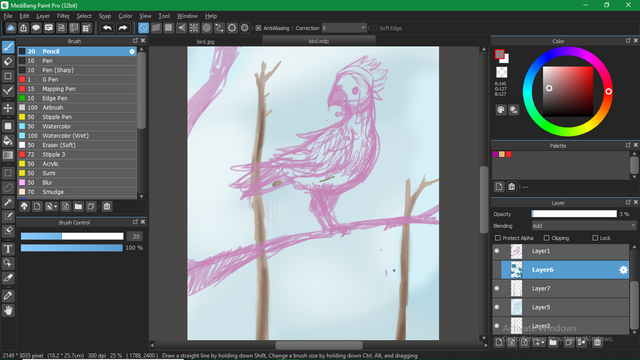 I started doing the tree behind.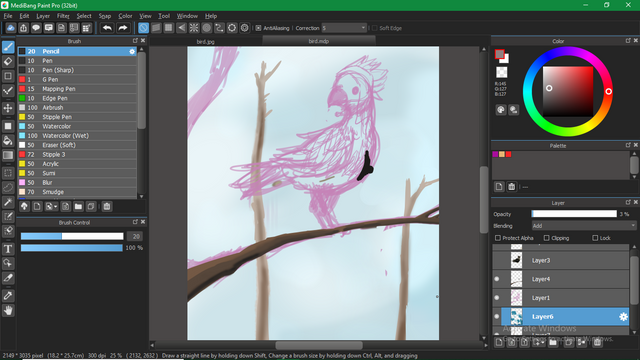 And then the front tree.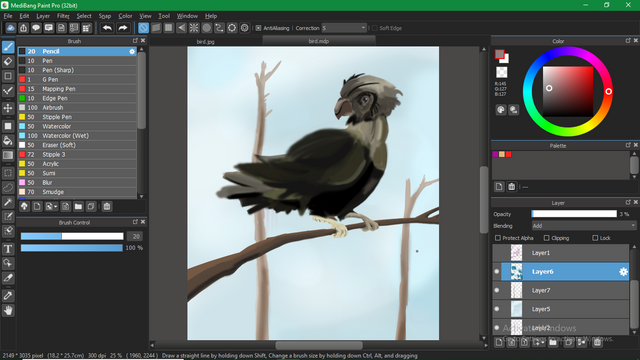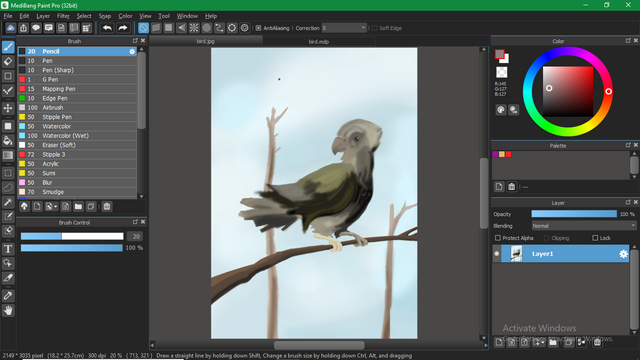 Then I painted it for around 4 hours. When the bird took shape I hid the sketch layer.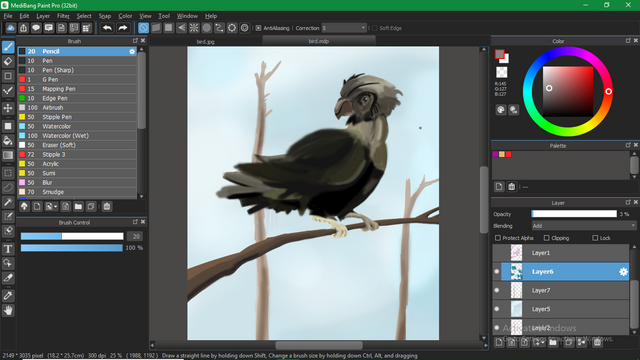 I added more darks.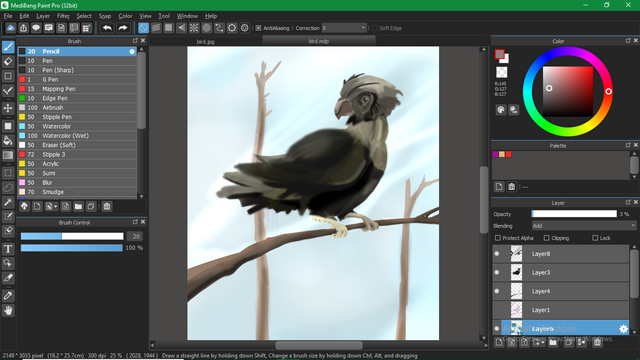 Then added some glows. And there we have it! Its all done folks! So what should I name it? Roaster? I think I should call it roaster cause it can fight like a rooster... I'm trying to be funny here, XD.


Everything here is mine except the name of Jacinta Sevilla cause she owns that