Welcome to a EasyLife Bounty!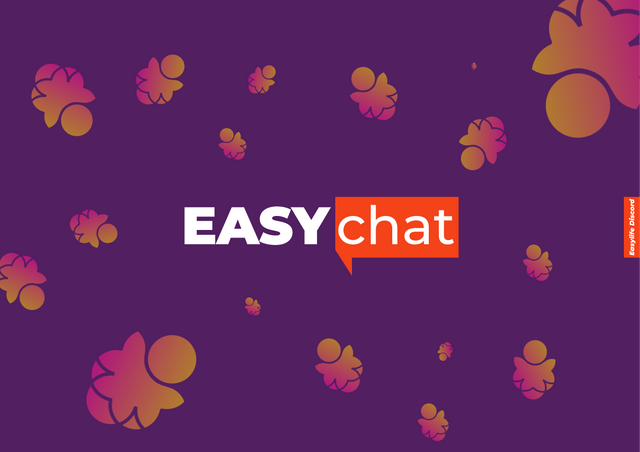 What would you think of taking a foretaste of EasySocial? EasySocial is meant to create social interaction. But this is not only possible with EasySocial. You can also visit our always active https://discord.gg/sWYWMWp. In addition to our team members, you will also get to know many other people who enjoy a chat every day.
Come and socialize with them in our general chat channel, where you can not think of it so badly or you can chat and laugh about it. But besides that, there are many other rooms where you can chat with like-minded people. There is always someone to talk to you.


We appreciate you.
But we would not be EASYLIFE if we didn't do something for you. Because we are happy when you come to chat with us, we would also like to reward you for that. In this way, we would like to show our appreciation for you.


What can you earn by chatting in our EasyDex Discord?
The rewards are split into 2 categories.
For our team members there is a total of 100 PB Tokens per week reserved. And that is divided in the following way.
1st place 50 PB Tokens
2nd place 30 PB Tokens
3rd place 20 PB Tokens
For non team members there is a total of 100 EasyLife Social Bounty Token (Ezlif.soc Bounty) and this will be distributed in the same way.
1st place 50 Ezlif.Soc Bounty Tokens
2nd place 30 Ezlif.Soc Bounty Tokens
3rd place 20 Ezlif.Soc Bounty Tokens


Beat the King and Queen.
And then there is an extra challenge. Our royal couple "The Walrus & The Red Queen Patelincho The Great" is quite "chatty". But if you are in the ranking above them, if you know how to beat them, you will earn 5 extra Tokens!


What are the rules for this bounty?
Very simple. You come and chat with us and we have a bot in our Discord installed that automatically logs the activity of all members of our Discord, the more you chat, the higher your ranking will be. This is a recurring bounty challenge. And every week on Monday, the ranking is reset and a new bounty round starts. Every week there is another chance. So if you do not feel like a week or a week, this is not bad at all. The next week you can join again.


Welcome in our EasyLife chat and we wish you a Happy Chating.
If you want to know more about EasyLife now, I would like to refer you to our https://ezlife.io/. Here you can find all the info you should know if you are interested in a blockchain that is free of authorities.


Last week winners :


1st place 50 PB Tokens -Estace
2nd place 30 PB Tokens -Woodzy
3rd place 20 PB Tokens -Hope


1st place 50 Ezlif.Soc Bounty Tokens -Cherie
2nd place 30 Ezlif.Soc Bounty Tokens -andrea3
3rd place 20 Ezlif.Soc Bounty Tokens -twoitguys