Easter local traditions in Cyprus
The island is almost ready for the celebration of Easter. You can already find beautiful candles, chocolate hares everywhere in the shops, and the streets of the cities are transformed into a special decorations.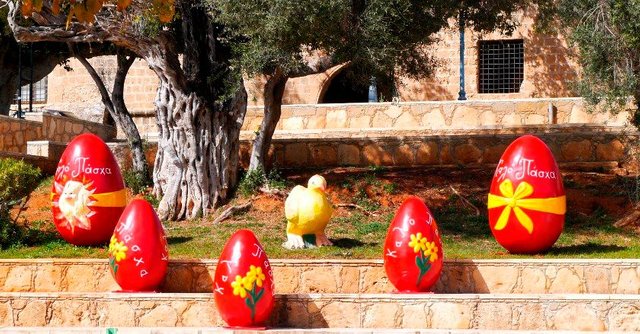 It is difficult to convey in words or even with a photo how surreal the huge eggs, chicken and rabbits look. Some of them exceed the height of a human! There is a feeling that I got into some fantastic world.
Once you're in Cyprus on the eve of the holiday, be assured that you will be able to plunge into the local traditions easily - the Cypriots are happy to share the details of their lives with visitors.
A few small tips: don't buy expensive designed candle, it will burn faster than usual;meet the Holy Fire in any church of any district in cities/villages of Cyprus;take some coins for donation to the church; enjoy the night and fireworks!
As for the Easter culinary traditions, you will definitely eat a few days ahead!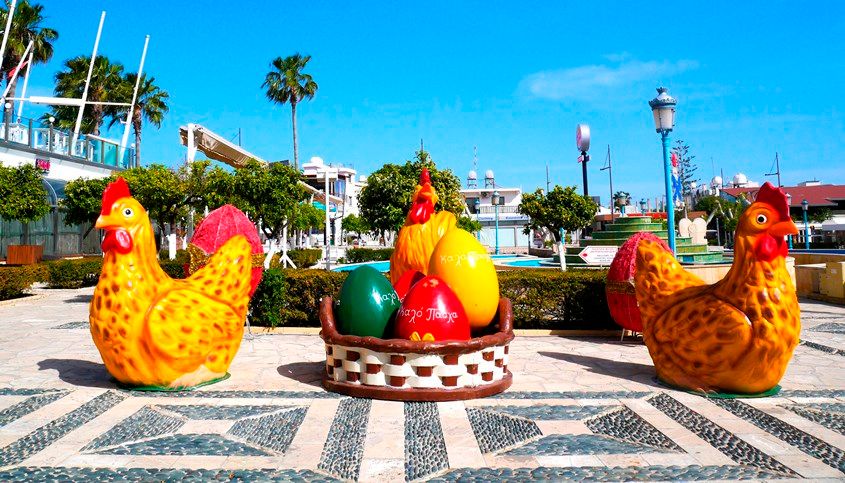 Traditional Easter pies - flauna are baked a few days before the big day, as well as pies with pieces of mutton and Easter bread.
Men with children devote a good part of the day for finding wood for a large fire, on which the effigy of Judah will later be burned - this is another a custom that is common in Cyprus. Closer to the evening, the children go for a walk around the city and sing Easter songs, for which they are given red-colored eggs and pies.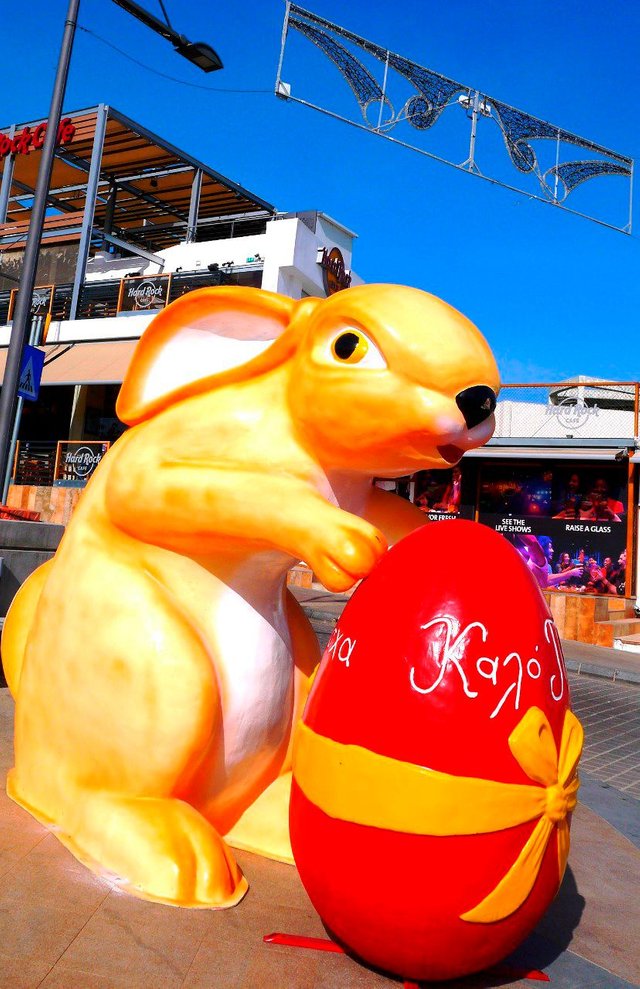 The gathering of people at the church begins around 23 hours. Candles, according to an ancient tradition, are lit from the priest's lamp and passed on to each other.
Returning home with a blazing fire, the Cypriots paint soot with small crosses over the doors of their houses, light the lamps and begin the first day after a long Fast with traditional egg-lemon soup.
For a lavish dinner, the main dish of which is a lamb, wholly roasted on a spit, it is customary the whole family to gather.
Easter games are usually held for all comers in the city square.
Tour program ([email protected]):
6 April – arrival, accommodation in the hotel Alion 5* (Ayia Napa), walk around the city, accompanied by a guide.
7 April – a walk with an individual guide to Larnaca, a visit to the church of St. Lazarus, salt lakes and the monastery of Mavrovuni.
8 April – Journey to the Troodos Mountains, Kykkos Monastery, walk, lunch in the tavern.
9 April – transfer to the airport.
Additional expenses:
– Flights
– Meals while traveling around the island
The tour price includes:
– Accommodation in the hotel (with breakfast) for 3 nights for two
– 3 individual trips with a guide (walking tour of Ayia Napa, a walk in Larnaca, a trip to the mountains)
– Transfer from/to the airport
– Consultations and information support throughout the rest
– Assistance in the selection and booking of Flights.
We provide services that you can pay with SD