Introduction of Valentin Rozman
Hi, my name is Valentin Rozman and this is my first Steemit post to firstly introduce myself in a short form. I was born in the year 1973 in Slovenia country, located in Central Europe. My hometown is Jesenice with a big steel factory that employs most of the dwellers. The white arrow in the photo below shows where I lived.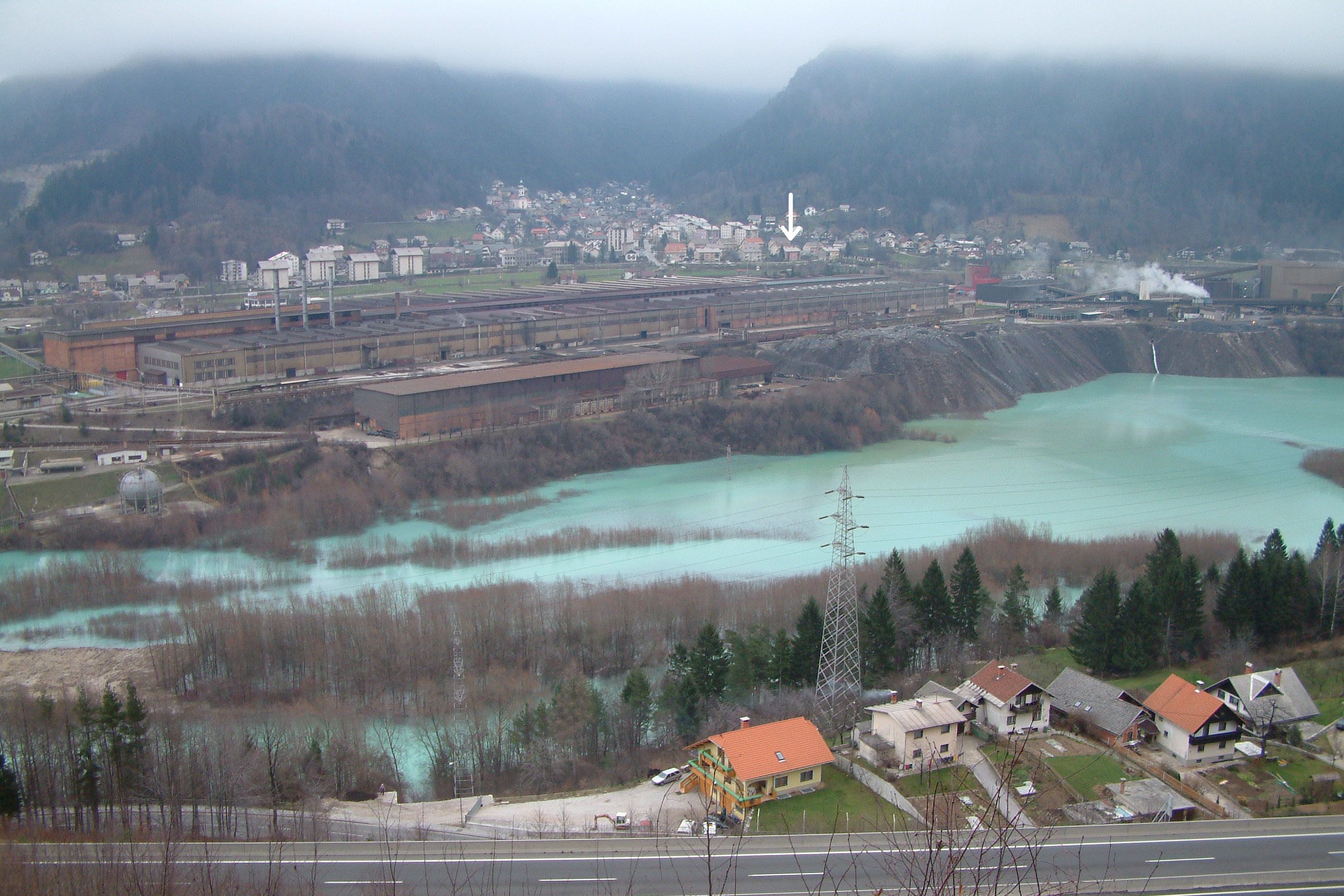 Photo of Jesenice steel factory by Valentin Rozman
My father was initially a chimney sweep and my mother a midwife. I have also 2-years younger brother. Father later became a head of a massive system that filtered dust from the air within the giant steel production block. Later he also started our family business where we produced flat and tubular metal wireframes for industrial air purification systems and some other accessories for the steel production industry that he invented.
After finishing 8 years of primary school my desire was to study graphic design in Ljubljana. However, due to a lot of applicants and me not being accepted that year, I decided to become a Mechanical Technician for which I completed 5 years study in Jesenice. My first computer was Commodore 64 and during the middle school, I stayed in computer room until late in the evening to satisfy my passion for the PC computers.
Our family business was going well and in 1986 we moved to Smokuč into our own new big house. During the visit of the innovation fair in the USA, my father noticed a new Roland CAMM-1 sign-making machine that was able to cut shapes out of colored self-adhesive plastic foils. He decided to import it and I already during my last years of primary schools started to experiment with this technology that replaced the art of manual signwriting.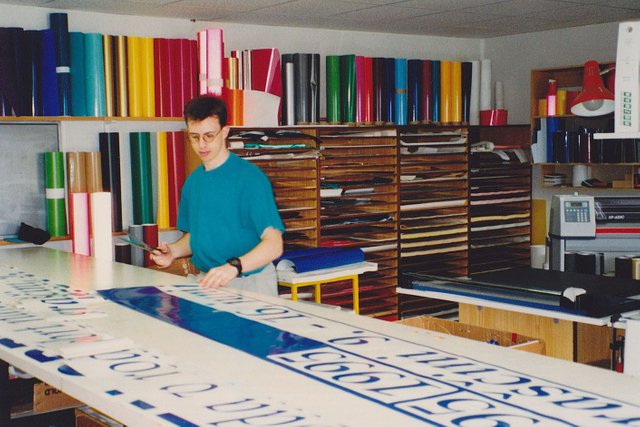 Photo of Valentin Rozman during sign-making
Due to depression in the steel industry that started at that time, we decided to completely transform our business into visual communications. My brother learned the art of screen-printing, our mother took over the accounting, father provided the orders and materials and I managed the pre-press and sign-making. It all went very well for several years until father got carried away with his Gutenberg press reconstruction and reenactment project.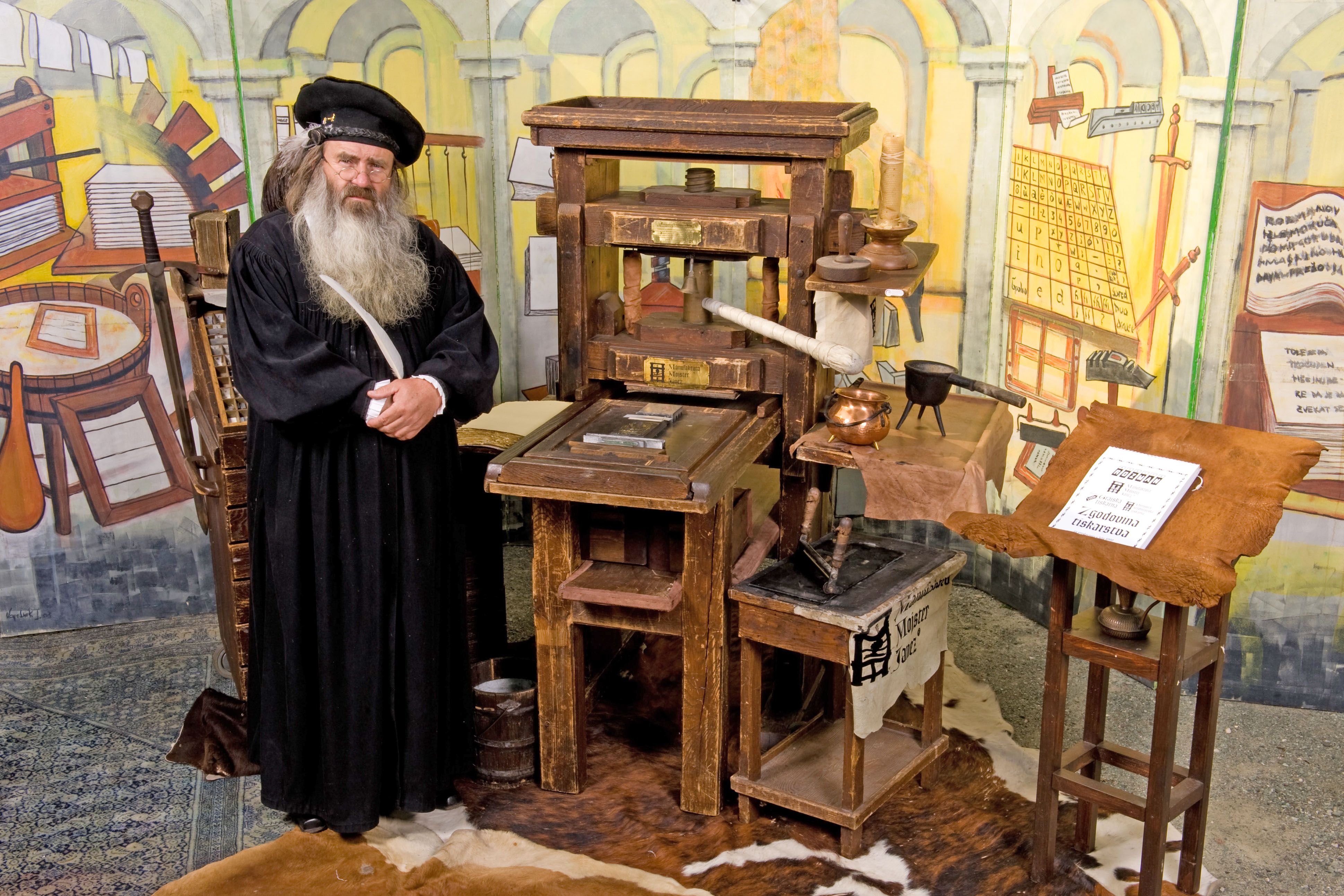 Photo by Valentin Rozman of his father with reconstruction of the Gutenberg press
Conflicts between my brother and me started to increase and in the year 2000, a decision was made to move from the house into a flat in Kranj with my first girlfriend. Soon I started my own successful business of creative graphic design and website development. After finishing the extramural course at New York Institute of Photography, taking pictures became something that gave me the most dynamic form of visual creative expression. Thus I decided to drop designing and coding, my apartment transformed into a photo studio and I even became an exclusive wedding photographer for brides and grooms who came from England, Ireland and Scotland to get married at Bled.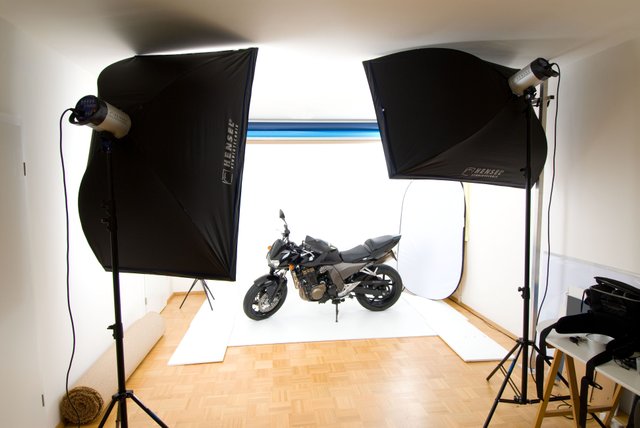 Photo by Valentin Rozman of his studio
After the breakup with my girlfriend that I took care very nicely for I wanted to figure out what was the reason for that since it was something that I did not see it coming. That moment was the start of my path of personal and spiritual development that I am walking for the last 20 years. I read hundreds of books, studied all kinds of religions, listened to many gurus, tried a lot of different spiritual practices and was able to improve my mental and physical health significantly. One of the experiences was, for example, Tai-Chi or Taijiquan that I practiced for many years and also had my own classes in 3 different cities.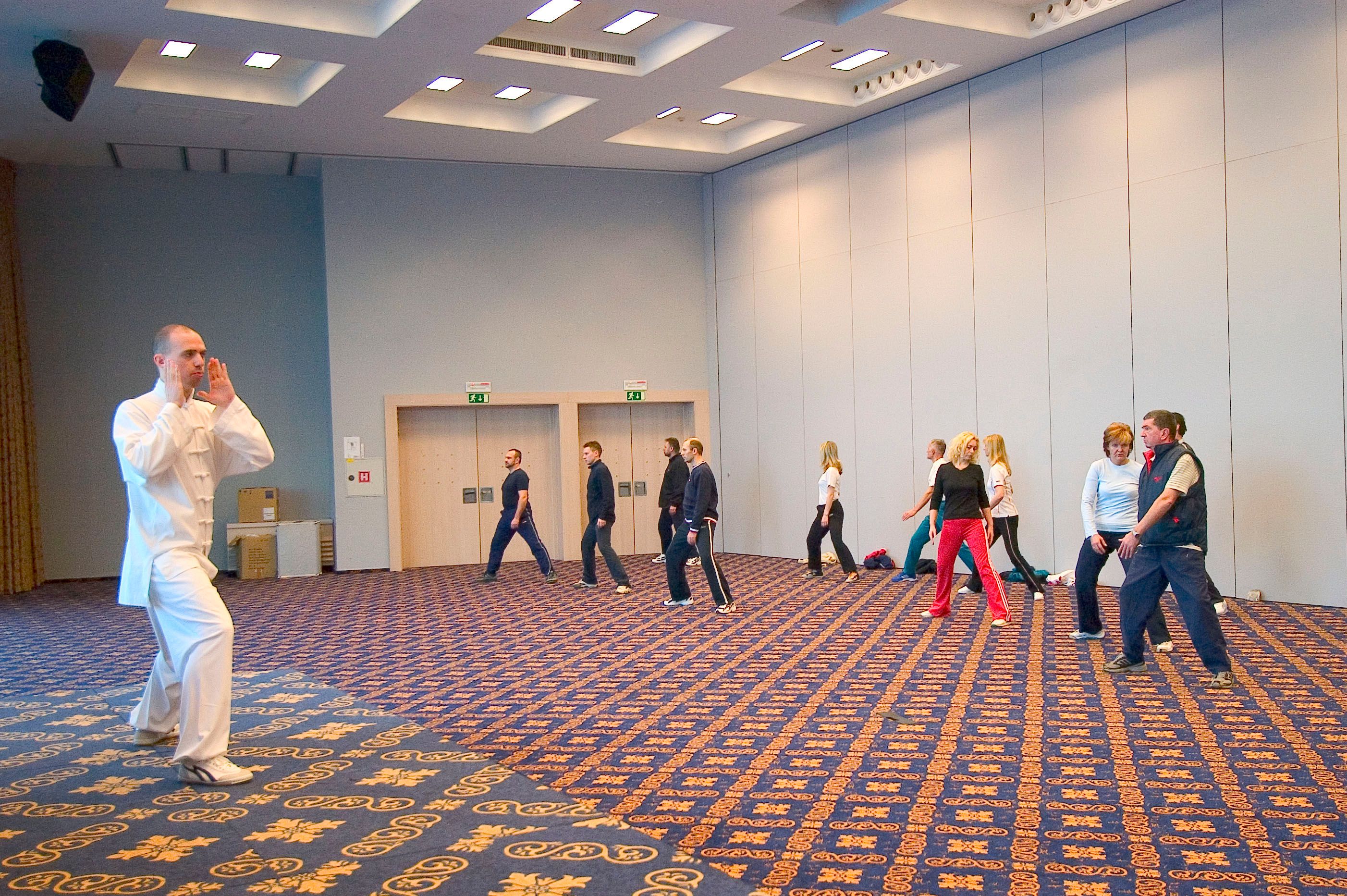 Photo of Valentin Rozman teaching Tai-Chi to employees of Merkur company
In the year 2010, I discovered Desteni which is an amazing project that has transformed this existence in all its dimensions beyond wildest human imagination. I will explain more about this fantastic source of information and tools for improvement of humanity in my next posts. At that time I also met a new girlfriend and we moved to Ljubljana where I planned to study psychology. I did not get my Ph.D. since I realized that integrating all that bullshit served at university would hurt my mental and physical health, however, I opened the Harmony of Life studio where I performed life coaching and my girlfriend offered classical massage.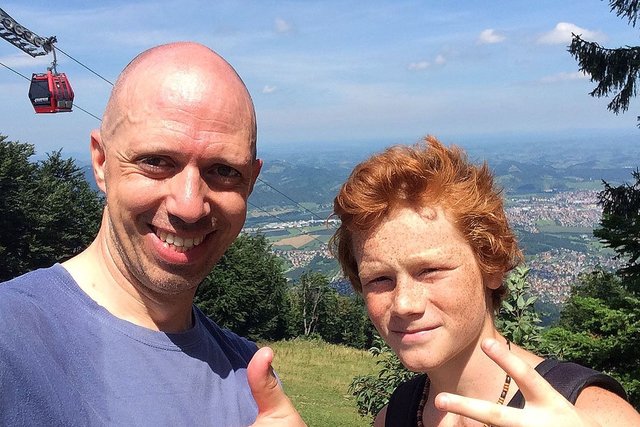 Selfie of Valentin Rozman and his friend from Pohorje with Maribor city in the background
After 3 years I realized that since my girlfriend was not willing to move forward with me in equal pace and did nothing to clear her mind patterns of jealousy and negative attitude towards money, I decided to break up with her and move to Maribor city where I have been now living for the last 4 years. In past years there was also a period when I worked as a successful field salesman for the largest Slovenian business directory and have experimented with several MLM opportunities.
Since I decided to become a regional head of sales for an innovative learning technology I terminated my initial form of business with 13 years of tradition and established a private educational institute. It took me 3 years of up to 5-hours long presentations at homes of families with young children with not even 1 sale to realize that price of the product set by owners in the USA was far beyond the purchasing power in Slovenia. The new project that I am focusing now for the last 5 months is the Earth Nation decentralized autonomous organization and new digital currencies that I will also talk more about in my next posts.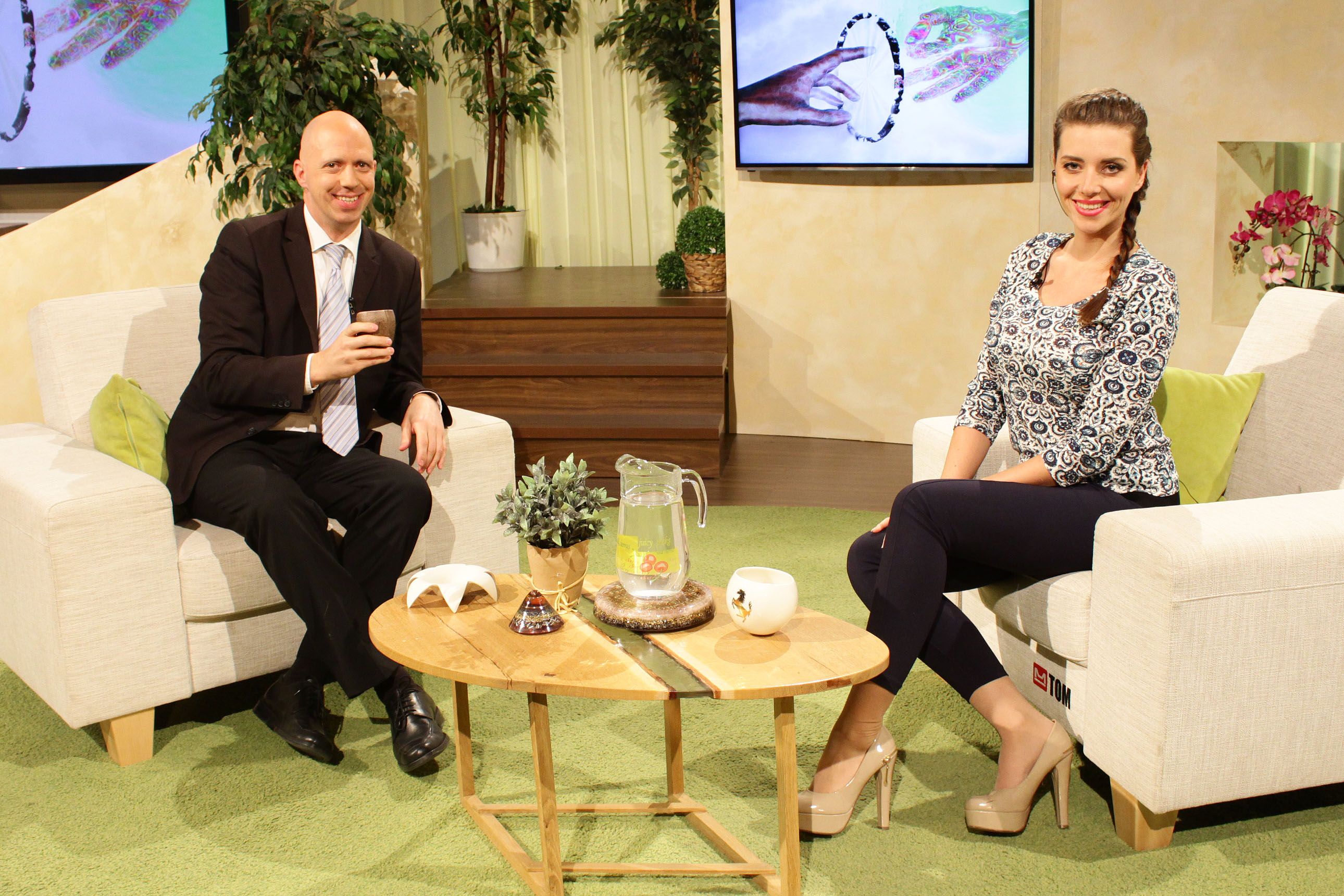 Photo of Valentin Rozman during the Coffe Chat Slovenian TV show interview
For even more details about my life you are welcome to read my detailed free book in English which is already my second autobiography, released in December 2016:
http://valentinrozman.si/wp-content/uploads/valentin-rozman-my-gift-book.pdf
And for the most important links to my main social profiles, books, blogs, vlogs and projects that I am also involved in you are welcome to visit my personal website: