EarthCycle Token launch! Check out the EN's latest Partnership Project.
Introducing EarthCycle!
Spent today writing this beginning to a white paper! SOoooo super excited for this one. <3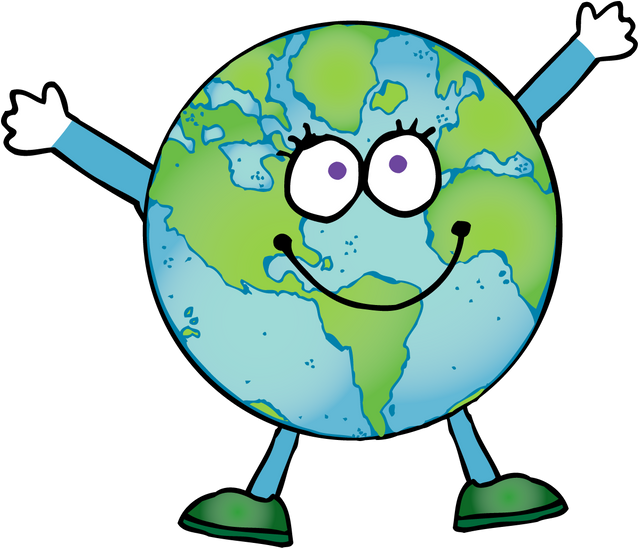 Source
Awareness
Holistic systems thinking serves a new paradigm of care and responsibility. Triple bottom line economics honors a profitable synergy of care for people and the planet. It's simply good business.
At EarthCycle we like to ask big questions, sourcing innovations and appropriate technologies that create systemic positive planetary transformation.
As a closed system planetary body, and one global family, we ask. What can we all agree on? And where can we align our efforts for the biggest mutual impact and benefit for all of humanity?
Life giving and life sustaining, EarthCycle's mission is to support our collective success by providing sustainable solutions and global access to clean water, clean air, clean energy, and clean food. We work diligently to ensure our children for the next seven generations will thrive.
Introducing EarthCycle Token
EarthCycle token is a regenerative incentivized mechanism for bringing solutions to many of the Earth's and humanity's systemic issues. The utility of EarthCycle token provides access to sustainable, ethical, and appropriate water, air, food, and energy technologies that provide alternatives to products and energy created from nonrenewable resources and gross polluters like landfills. We ensure that our solutions provide scalable and replicable win win wins for humanity, our planet, and our community.
Leaving the take and make waste paradigm behind, EarthCycle is primed to lead the fast evolving decentralized economy with a new generation of asset backed incentivized tokens that will positively and sustainably change the face of our economic, political, social and environmental climates.
One sphere of influence EarthCycle is focusing on is global waste management, with a partnership with Carbon Cycle. Each year 1.3 billion tons of waste is generated globally and half the world does not have access to regular trash collection. This garbage is either sent to a landfill, burned, dumped, or collected by our waterways and oceans. Not only is this an obvious environmental problem, but is also a financial and ethical one for many industries. The waste is made from valuable natural resources that are currently being thrown away and underutilized.This comes at a cost to the consumers, companies, our Earth, and our children's future.
Here's how EarthCycle Token works
The token's value increases with three main mechanisms.
Community stewardship of funding allocation. Purchase tokens and become a voteholder. Decide which world changing regenerative solutions the EarthCycle token will support.

EarthCycle token funds regenerative sustainable business, a minimum of 15% of the profits from these sustainable technologies goes to purchase more tokens, thus increasing the pool to fund more sustainable businesses.

All products/services funded through EarthCycle token offer a minimum of a 10% discount to customers who purchase the product with the token, creating a stable demand for the token. When customers buy EarthCycle token, they gain access to all EarthCycle products and business services at a 10% discount.
Benefits to the Earth
The major benefits of EarthCycle's chosen business and products include but are not limited to local economic stimulus, reduction of waste, reduction of pollution, increased agricultural output, improve animal welfare, and human health advancement.
Example of how token regenerates
For example, with the purchase of EarthCycle tokens, more waste pyrolysis Carbon Cycle facilities are funded, reducing polluting landfills, bringing clean energy to the grid, as well as, a line of sustainable green products, like biofuels and biochar to the market. All of these upcycled bi-products are offered at a 10% discount when purchased with the EarthCycle token. 15% of profits are used to buy more EarthCycle tokens, which then fund more facilities. The accounts for these technologies are sizable and international, and an ever-growing demand for clean green technologies to solve the world's water, energy, waste, and food systems secures EarthCycle's future. More tokens are purchased to buy the products as a discount. From these token sales, funds are available to launch more world changing technologies which our token holders decide. And the cycle continues.
What problem is being solved?
Very few tokens are offering physical environmental and sustainable solutions to the problems facing humanity with blockchain technology. With the rise of decentralized economies and token offerings, communities and individuals with shared values have the opportunity to regenerate their wealth pools and vote for large scale solutions, otherwise not offered by governments.This puts the power back into the hands of the people, and provides opportunity for otherwise expensive full scale environmental and city level technologies to offer solutions towards a sustainable healthy world.
EarthCycle's Flagship Carbon Cycle Pyrolysis Technology
Problem
Each year 1.3 billion tons of waste is generated globally and half the world does not have access to regular trash collection. America alone generates more than 500 billion pounds of municipal waste a year. The world's generated waste is expected to grow over 300% in the next eighty years, which means that eight trillion pounds of garbage will be produced annually. Developing countries spend 20%-50% of their budget on waste management and when the waste is not collected the risk of disease dramatically increases. The runoff from the trash dumps finds its way into rivers and poisons the water supply and the environment. As a species, the way we deal with our trash has not changed in the last hundred years. While societies all over the world have transitioned to a more waste inducing way of life, our garbage has simply piled up and is only expected to get worse.
In 2011, the U.S. Environmental Protection Agency (EPA) passed a law recategorizing Non Hazardous Secondary Materials that are Solid Waste. Since then, every two years, the EPA adds new materials that can be deemed solid waste and therefore must be properly disposed. With our landfills filling up and the environmentally wasteful and potentially toxic incineration methods now being implemented, the need for alternative methods of waste disposal is not only necessary it's dire.
Solution
EarthCycle token will endorse Carbon Cycle, LLC. Their mission is to create renewable energy and carbon based products while reducing landfill waste and recovering energy from industrial wastes. Their proprietary process converts wastes to liquid bio-fuels, bio-char, and carbon based materials for use in a multitude of industries and technologies.
Carbon Cycle's proprietary pyrolysis process is almost completely pollution and waste free. It converts industrial waste, or feedstock, into liquid biofuels, bio-char, and carbon-based materials for use in a multitude of industries and technologies. Their specially designed pyrolysis systems with patented technology is fully scalable and can be built for any level of use. They can build processing centers for small villages to large structures that can almost entirely replacing a major landfill.
The business model works by accepting tipping fees for organic feedstock, thermally converting them and producing liquid fuel and carbon solids. These by-products will then be sold to the supplier of the feedstock and other market segments. The process includes material handling, gasification, fractional distillation, material processing and packaging for commercial and retail sales.
The major benefits of this projects process and products include but are not limited to local economic stimulus, reduction of waste, reduction of pollution, increased agricultural output, improve animal welfare, and even human health. The plan progresses through toll gates and moves from a demonstration phase to scale-up and expansion. The core technology is modular and expandable.
In addition to their proprietary pyrolysis system, Carbon Cycle aims to develop open source scalable gasification systems that can be built out of readily available materials and implemented anywhere on the planet. Together with your assistance, we can revolutionize the way we deal with garbage, help stimulate the economy of small communities, and create a more sustainable future.
Just the beginning...
Thanks for reading.
May this endeavor be planetarily profitable for the health of all humanity!
I LOVE YOU, Lila*Star