EarthCycle: A Non-Speculative, Lucrative, and Caring Cryptocurrency For Positive Global Change
Blockchain technology has brought about the advancement of near instantaneous exchange of value through the utilization of "blocks", which are complex algorithms that cryptocurrency miners use their computers to try to solve the algorithm. Once the block is "discovered", this block becomes a token/coin that is inherently valuable by the processing power (used by the computers) to discover the block and what value that is placed into it by the community. These tokens/coins can then be utilized without the need of a third party, usually a bank when dealing with fiat currency such as the dollar. This inherent decentralized aspect of blockchain technology also makes it valuable to any population because it essentially makes transferring value much cheaper while increasing the transfer speed.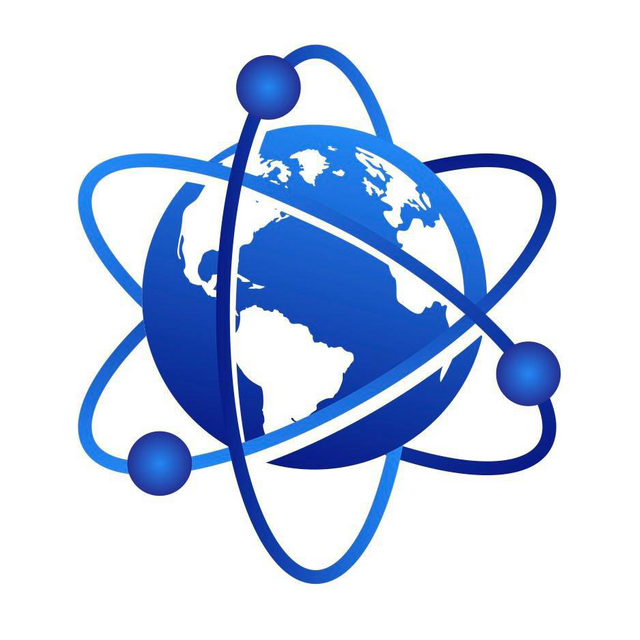 While most blockchains focus solely on solving the means of exchange, EarthCycle plans to utilize this blockchain technology to enable the growth of sustainable businesses and ideas that proliferate global solutions to pressing, global needs. EarthCycle provides an incentivized mechanism to bring these solutions to fruition while also benefiting the individual supporter of these initiatives through the value of these solutions increasing. Utilizing EarthCycle initiatives through the support of its token will provide access to ethical, replicable water, air, food, and energy technologies that can provide alternative products and technologies to the current, wasteful paradigm.
EarthCycle tokens will welcome cryptocurrency enthusiasts and newbies of the cryptocurrency world. Clean, ethical, sustainable, and technological solutions will be accessible to anyone through the utility EarthCycle tokens. These tokens are unique from all other currencies through several mechanisms in place that also ensure sustained success and stability for coin.
The token is asset-backed through the products and services offered by businesses that support EarthCycle. This means that this token will have a nearly-fixed rate of exchange for real goods and services which brings real tangible value.
Any business that supports EarthCycle will discount any service and product by 10% if the consumer is paying in EarthCycle tokens. This will enable demand due to savings on products/services.
All businesses that support EarthCycle will pledge 15% or more of their profit to funding regenerative businesses that support EarthCycle paradigm. This means new technologies and innovation from anyone can gain traction.
Anybody that purchases EarthCycle tokens can participate as a vote-holder on which innovations and businesses will be funded and developed for mass scale reproduction. This puts the power back into the people's hands by allowing decision-making for any venture.
Any business owner, entrepreneur, or investor can purchase franchises of pre-existing, highly profitable businesses through EarthCycle tokens. These franchises will be supported fully by EarthCycle with help in training employees, help in training managers, and full business blueprints on how to operate an extremely successful business. Additionally, a 24/7 support call center will be available for additional questions.
Partnerships with several businesses are already established with CarbonCycle being one of the most prominent. CarbonCycle uses a patented method of turning waste into energy without any toxic emission resulting from the process. The products that are formed from this process are fuel and carbon which have a wide range of applications. The carbon products can be used in agriculture, creating filtration devices for air and water, and cleaning chemical spills in nature. This company, along with another similar company called Peso Beam, can clean most of the global trash emission problem, which is around 1.3 billion tons of waste per year globally. This will also be extremely economical as many developing countries spend 20–50% of their budget on waste treatment.
Another partnership is with the Earth Nation which is a collective that focuses on similar, sustainable aspects that EarthCycle supports. Earth Nation is supporting sustainable housing units that are made from recycled materials that make the house resilient to disasters such as mold and earthquakes. In the future, these housing units will be in gated communities that support organic greenhouses so these eco-villages will be affordable, clean, and have food around them.
These partnerships are a small example of the multi-million dollar businesses that already exist and support EarthCycle. These facilities already have dozens of facilities but the utility of EarthCycle will be able to efficiently spread these technologies across the globe while supporting new initiatives and innovators that want to help shift the current paradigm into a new one of peace, sustainability, and prosperity.
EarthCycle embodies the love and care for the Earth and its inhabitants. These tokens help the ventures of solving systematic, world-wide problems that are already having huge repercussions in climate, nature, and the health of people. This solution is backed by the technology and innovative minds to change this world and we are inviting you to take part and contribute to the solution for our global family.
Tokens will be made available at https://www.earthcycle.io/ . They will be available on August 1, 2018. For more information, check out the webpage by following the link above.