Ask Google Anything BUT This!
Step One.
Install ASK GOOGLE APP on your mobile device.
Step Two.
Ask anything BUT THIS.
Google can answer anything. BUT EARTH'S CURVATURE BETWEEN TWO ACTUAL PLACES.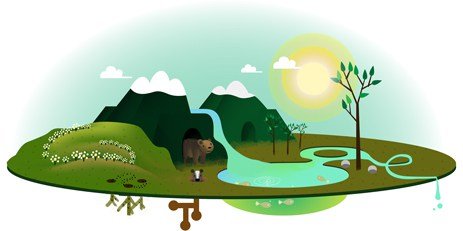 Google's Earth Day Logo 2013
For example you cannot ask: "Okay Google! What is the CURVATURE BETWEEN AMERICA AND AFRICA?"
I don't know if you realize how thorough Google's data collection is. It can tell you the nearest businesses in your place of residence, it can tell you distances from any place in the world to any place in the world and beyond. All in a FRACTION of a second.
BUT IT CANNOT TELL YOU THE CURVATURE BETWEEN TWO EARTH POINTS! Don't try it!!
I did and IT CANNOT EVEN HEAR THE WORD CURVATURE RIGHT! Not even once.
Do not ask me how the most advance WORLD mapping AI fails to COMPUTE and FIND the CURVATURE of the EARTH.
Do you know the reason why it fails to TELL THE EARTH'S CURVATURE BETWEEN TWO PLACES??
I wonder.
Let us have fun! Comment below, what YOU ASKED -->> Ask Google and What Ask Google CONVERTED your question into!
(I'm still LMAO! :D )