How to use CBD full spectrum extract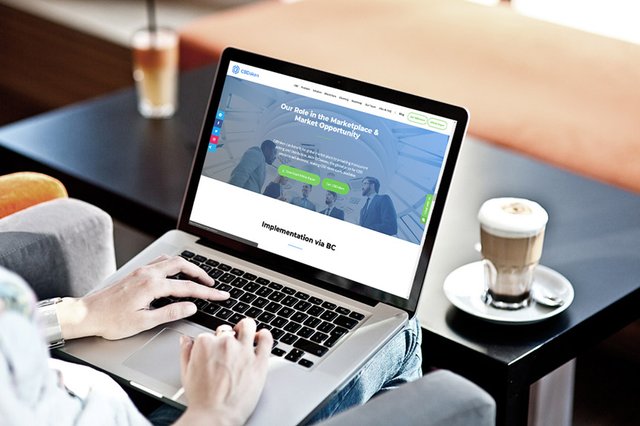 Cannabidiol (CBD) has received a lot of positive hype in the health circles in the recent past. As more and more people try the full spectrum CBD extracts and achieve great therapeutic results with it, word continues to go round. Perhaps you have tried it or are just curious to know how to consume CBD full spectrum extracts; whatever the case this article should shed some light.
CBD is one of the active ingredients found in the cannabis sativa L plant (industrial cannabis), and yes, it is legal in Europe and many other parts of the world as well. In case you are a newbie in this space, do not confuse it with the recreational drug marijuana. As much as the two come from the same cannabis plant, they differ in the level of the psychoactive ingredient THC. This psychoactive compound is what is responsible for the "high" associated with marijuana. Industrial Hemp needs to have less than 0.3% THC levels.
Before you think of which method to settle for, you need to first lay your hands on a good quality full spectrum CBD extract; the importance of this cannot be overemphasized. Due to the lack of standardization of cannabis products worldwide, some manufacturers cut corners possibly to maximise profits. Unfortunately, the cost of this is borne by the end consumer. When you are dealing with your health, you need to ensure that the product you are using is of the best quality and highest standard. Once this is out of the way, you are free to explore different methods and find which one suits you the most.
So you have a quality CBD full spectrum extract and are wondering which method suits you most. With the CBDoken CBD full spectrum extract, you can never run out of options. But depending on your circumstances, one way may be preferential to the other. Bioavailability is an important consideration, how you consume the product determines how fast it is absorbed and what percentage will eventually be available in your blood to cause the desirable effects. We shall delve into the different methods you can use and the potential benefits of each.
DIY CBD Full Spectrum Oil for Drippers
CBD oils can be consumed sublingually (under the tongue) using tinctures (droppers). Tinctures use a pipette to place the CBD oil on the lower surface of the tongue. This sublingual surface allows for faster absorption into the bloodstream (because it is well vascularized), so this method is effective when you need instant relief. Dosage is an important consideration when you are going the tinctures way. To give you an idea, use 20-50 mg/ dose for chronic pain and up to 160 mg/ dose for sleep disorders. You can always start with a lower dose and adjust accordingly until you find the perfect level for your need. The taste of hemp is an acquired one, but mixing with fats helps to mask the taste and make it more appealing. Also, fats increase the bioavailability of CBD, which is another advantage. The fats that you can use include coconut oil, olive oil or glycerin.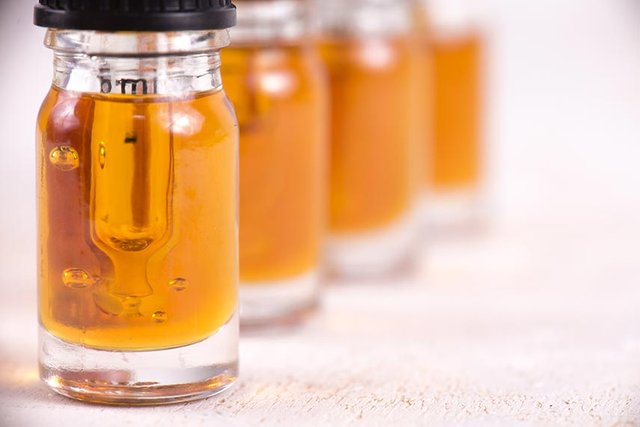 Let's make some CBD oil in three simple steps
Ingredients
10ml of olive oil, coconut oil,..
1g full spectrum extract
Step 1
Heat the oil. Make sure not to go beyond 280 F/140 C°.
Step 2
Add the CBD full spectrum extract and stir to a uniform consistency. Ensure the temperatures do not go over the set limit otherwise, your oil will begin to evaporate or get scorched.
Step 3
Remove from heat and cool. Pour into your dark-coloured, sterilised bottles. Store away from direct light.
Now you have your oil ready for use. Use a calibrated pipette to place a few drops sublingually. Enjoy the CBD benefits!
Edibles
This method is becoming increasingly popular as more and more families are opting for natural remedies for their health challenges. It is also effortless to use. CBD oil contains an abundance of cannabinoids, terpenes, omegas, flavonoids and proteins and can be used to enhance the nutrient value of foods while improving the healing properties at the same time. Incorporating CBD into your recipes is an excellent way to spice up the nutritive benefit of your meals in a subtle way. However, this method may not work when you need instant relief from pain. When you consume CBD with food, it goes through the digestive process and so takes a bit longer to check into the bloodstream. Also, the bioavailability is lower as compared to when you inhale it. Another important consideration before you start experimenting with different recipes is solubility; cannabinoids such as CBD are fat soluble, they only dissolve in water after being processed particularly. Finally, you should know that cannabinoids boiling point ranges from 140-180 degrees (320- 356F). With this sorted, let's look at how you can infuse CBD into your cooking.
Using a quality CBD full spectrum extract, make some CBD oil (recipe as below- same as CBD oil for droppers).
Next is to try it out in as many delicious recipes as you want. Your CBD cooking experience could range from baking cookies, making salads, spicing up pasta e.t.c. You just need to check online for dozens of recipes. Here are some interesting ones you can start with:
CBD smoothie recipe
Ingredients
1 cup low-fat milk
A handful of kale or spinach
1/2 teaspoon of homemade CBD oil
Mint leaves for garnish
Flavouring (optional)
Directions
Blend all ingredients together on high for a minute. Indulge yourself!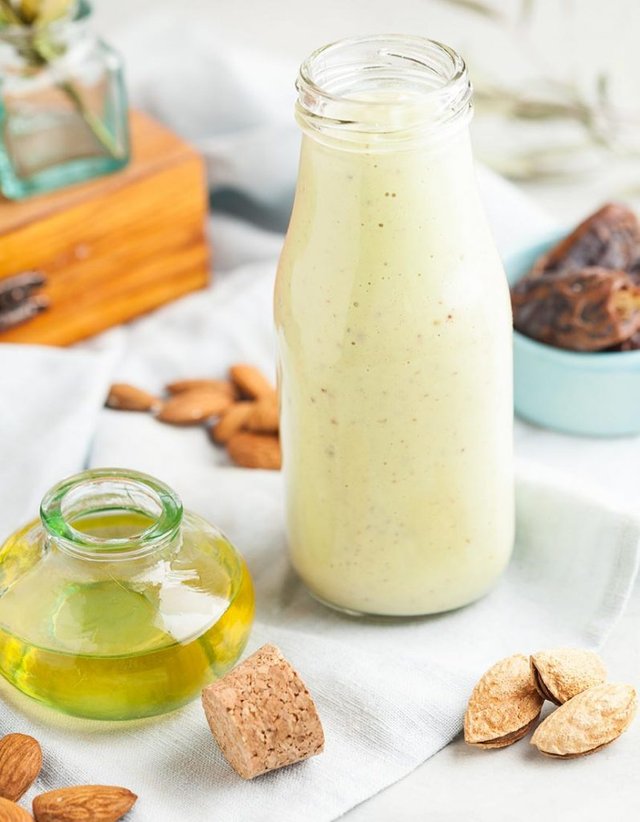 Gin cocktail
Ingredients
1½ shots gin
3½ shots tonic water
¼ shot lemon juice
15mg homemade CBD oil
Diced lemons
Directions
Combine gin, lemon juice, and the tonic water in a glass.
Throw in the diced lemons and ice cubes
Float CBD oil on the top.
Indulge yourself!
Vaping
The most favourite and best way to consume CBD is through vaping (vaporisation). This method is fast acting and helps when you need instant relief. It's the preferred method for many due to its easy use and nice flavoured vape. CBDoken recommends the Volcano Digital/Medic made by Storz&Bickel for home or the Pax 3 with oil chamber for mobile application. Look for vaporisers with an oil-chamber. You add the extract in the chamber and heat it up. Find more details about vaping CBD
E-Liquid
Most vaporisers for e-liquids will come with the following pieces: mouthpiece, connector, oil tank and heating coil. Once you have the tools and the vaping oil you can proceed on to vaping: add the juice to the tank and follow the instructions from the manual. It is recommended to DIY at home with a full spectrum extract and a few other tools. Here is the guidance for you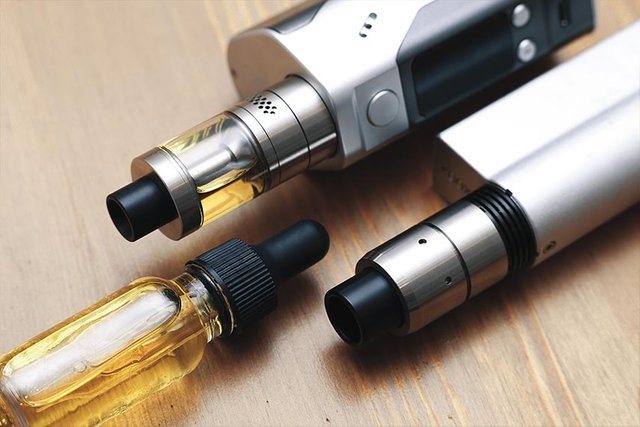 Is there an optimum temperature for vaping? Yes, there is, depending on what effect you hope to achieve. Remember that cannabinoids, terpenes and flavonoids all have unique boiling points and at very high temperatures you are at risk of combustion. Considering that CBD boils at 160-180C and THC boils at around 160C, somewhere in this zone would be a realistic zone. Some studies, however, have suggested higher temperatures to optimise CBD production. At the end of the day, you want to steer clear of the combustion ranges.
These are examples of vape pens that you may want to consider: PAX 3 and Subox mini kit
Dabbing
This method is very similar to vaping but involves using higher concentrations in the form of wax. The wax is heated by a coil in the dabbing pen and then vaped through a mouthpiece on the pen. The heating turns the extract into a form that can be vaped through the nostrils.
Some factors to consider when selecting a dabbing pen include: ease of use, temperature control options, fast heating, portability and suitable design.
Because the extract contains a high concentration of CBD, dabbing is useful when one needs instant relief from pain. On the downside, dabbing is not suitable for children or pregnant/ lactating mothers. This is because of the higher concentrations and possibly the use of heat.
Here are a few dabbing pens that you may want to check out: Series 3X Dab Pen Kit and WASP | Wax Air Vape Pen | Dab Pen
Capsules
Perhaps the most convenient way of taking CBD is using capsules. This method is very friendly as it does not require any fancy tools. The CBD is enclosed in a digestible capsule and released into the bloodstream as soon as the capsule reaches the stomach. On the downside, this method is slow acting taking up to one hour to produce desirable effects. It may not be effective when instant relief is desired. On the other hand, the effect of capsules lasts longer. Making your own CBD capsules gives you control over the dosage in each capsule and you can adjust it according to your needs. More so, this just takes a few minutes and you are good to go.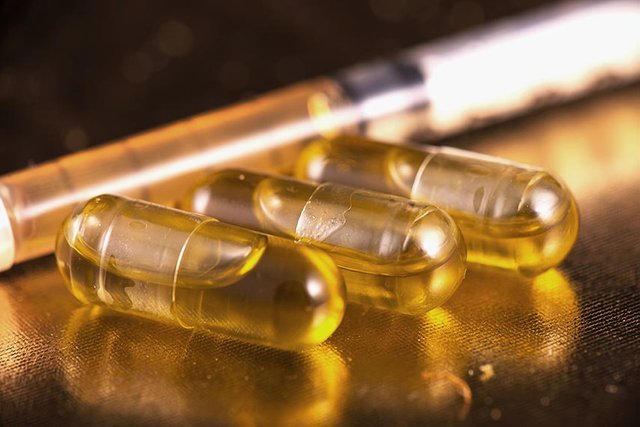 Ingredients
Your CBD homemade oil
Vegetarian capsules
Steps
Open the vegetarian capsule
Pour your CBD oil into the larger half
Seal the capsule back
That's pretty much it! Swoosh the capsule down with your fav drink.
You can try out this vegetarian capsule.
Another possible way to consume CBD optimally is through CBD suppositories. This method is very effective especially for young children who may not be comfortable with the other methods or people who may have mouth sores. It has been shown that bioavailability of CBD through rectal absorption is twice as much as through oral means.
How to Make CBD Full Spectrum E-Liquid
Many people prefer E-Liquids just because they "appear chic". But other than this, E-Liquids are convenient and offer a safe option to consume your CBD. E-Liquids differ from CBD oils primarily because of how they are dissolved. The former is dissolved in alcohol-based solvents (PG &VG) while the later is dissolved in fats. The e-liquids are used in vape pens as they evaporate easily from the alcohol solvent when exposed to heat.
Let's see how to make E-Liquids
Ingredients
CBD full spectrum extract
Flavouring (vanilla, strawberry, hemp, mint etc)
Vegetable glycerine
Propylene glycol
Gloves and syringes
Sealable bottle
Scale
Directions
Add 8ml of PV into a beaker
Add 500 mg of CBD full spectrum extract
Stir the mixture
Place into your bottle and shake
Wait for the mixture to dissolve
Add 2mls of VG
Add flavor (optional)
Store in a sterilized bottle ready for vaping.
How to Make CBD Oil Coconut Salve
Ingredients
Coconut oil
CBD full spectrum extract
Beeswax
Directions
Pour the coconut oil into a pan
Melt it over low heat (not going beyond 160 degrees)
Add CBD oil and stir
Melt two ounces of beeswax in a pot
Once the beeswax is heated, add your coconut infused CBD oil slowly to prevent clumping
Once a smooth consistency is achieved, pour into a tin and allow cooling
There you have your CBD skin salve!
Topicals
CBD full spectrum oils can also be applied topically with excellent results. Remember that your skin is the largest organ of your body and therefore plays a significant role in your overall health. Most manufacturers have specialised in high-quality CBD balms; however, you can still make your own CBD full spectrum oil and fine tune it to your taste by adding different scents or colour. It is effective against inflammation, numerous skin disease (psoriasis, contact dermatitis, pruritis, acne) and joint aches with little to no side effects. The CBD full spectrum extract can be mixed with oils such as olive oil and applied to affected areas once or twice daily. This method is convenient, simple to use and does not require any fancy equipment.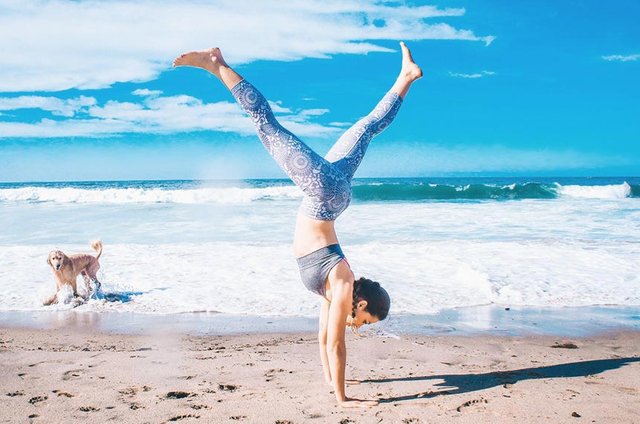 …
As the world continues to turn their focus to natural remedies for sickness, disease and healthy living options, more and more attention will be drawn towards CBD full spectrum extracts. It is our endeavor as CBDoken to keep producing the highest quality products for our consumers across board. It is also our earnest desire to keep you informed on the most convenient ways of incorporating medicinal hemp into your lifestyle and that of your family.