Hi community supporters,
Recently, we have received many questions like "how does the whitelist score work?", "will there be a technical test to earn higher whitelist score?"... It's time to shed some light on our whitelist scoring system.
[Kind Reminder]
The last day to join our KYC and whitelist is July 27, 2018.
We strongly recommend that you should submit your KYC and finish the whitelist tasks as soon as possible. This will be the last chance for you to participate in DxChain's public sale - the most promising ICO in summer 2018. Hurry up!!
Whitelist Explanation
Everyone who has passed the KYC and joined at least one of the official DxChain community groups before 7/28/2018 12:00 am will join the whitelist. People who get rejected by KYC verification or fail to join official DxChain community groups will not be considered for the public sale.
In the first 24 hours of the public sale, a probabilistic approach will be used to provide supporters who really care and contribute to DxChain community more opportunities to get involved: the higher the whitelist score you have, the higher likelihood of winning the lottery, and getting the larger allocation hard cap and bonus.
In the subsequent several hours, all people in the whitelist can join the public sale on a first come first served basis, until the total hard cap is reached.
In a nutshell:
1. The higher the score, the higher the probability that you can join the public sale.
2. The higher the score, the higher the personal hard cap that you can reach.
3. The higher the score, the larger the bonus that you can get.

More details of the lottery system will be released soon.
Please stay tuned: https://t.me/dxchainchannel
Whitelist Tasks
You can earn whitelist score by finishing whitelist tasks. We have released different tasks during the past two weeks, and there will be 2 more new task available today.
Please find all tasks by talking to the bot @dxchainbot, and clicking the "Token sale (KYC)".
[NEW] Join at least one of the DxChain Community Group (Score +1)
[NEW] Follow Twitter & Retweet the tweet (Score +2)
Pass KYC (Score +1)
Refer friends & When they pass KYC (Score +2 per friend, Maximum +10)
Follow Twitter & Retweet the ANN (Score +2)
Subscribe YouTube & Like the official video (Score +2)
Write an article & Share it with the community (Maximum +25)
Make a video & Share it with the community (Maximum +80)
Instructions: https://steemit.com/blockchain/@dxchainnetwork/kyc-and-whitelist-scoring-system-part-two
NOTICE
There is and will be NO "Pre-sale". We haven't released any public sale plans before. Be aware of scammers.
We will NOT cancel the public sale.
We will NOT run a dutch auction and will NOT encourage a gas war situation.
DxChain's authorized admins will NEVER ask anyone to send ETH to any wallets. Don't give your ETH away in private message.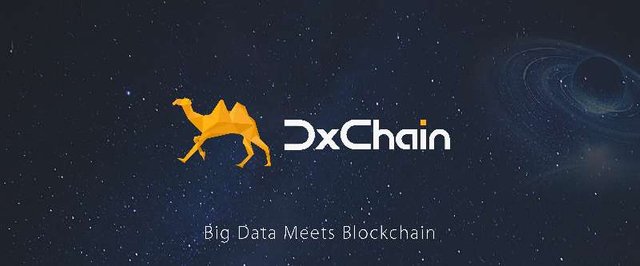 With regards to DxChain:
A Decentralized Big Data and Machine Learning Network Powered by a Computing-Centric Blockchain.
Website: https://www.dxchain.com/
Telegram: https://t.me/dxchain
Twitter: https://twitter.com/DxChainNetwork