Greetings,
We are excited to announce some good news with you in this updates as we are always making steady progress towards our product developing!!
Roll up!
Check the news below:
[Technical Achievement]
After 6 months developing and testing, DxChain Data-Side-Chain testnet beta Andes Mountains was launched, which showcased DxChain's blockchain storage capability as promised.
After officially released the MVP in July, DxChain team strictly kept to the roadmap and delivered the testnet beta as scheduled in 2018 Q3. The major features of the DSC testnet beta are:
Transactions: realized 3 varieties of transaction scenarios.
Storage proof & file contract: realized the storage proof using Reed-Solomon erasure coding.
P2P network: visualized the product by using more nodes globally.
DxChain explore: provided access to browse the blockchain data and information of blocks, wallet addresses, nodes and transactions.
You can browse the blockchain information on our website www.dxchain.com - "testnet".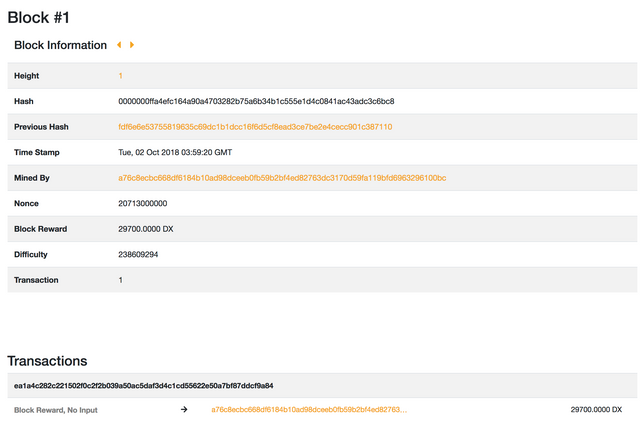 [Offline Activity]
DxChain's Co-founder Allan Zhang and other team members participated in the two-day Silicon Valley Innovation & Entrepreneurship Forum (SVIEF) last weekend at Santa Clara, California. Stood out from hundreds of Silicon Valley based companies, DxChain was awarded the honorable title of the Top Innovation Award of SVIEF 2018! Once again, huge thanks to our community for keeping us all along!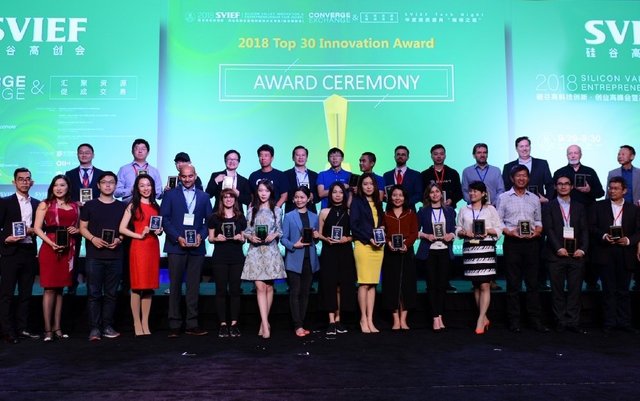 Our team member also hosted a booth and reached out to thousands of SVIEF attendees and blockchain enthusiasts within these two days.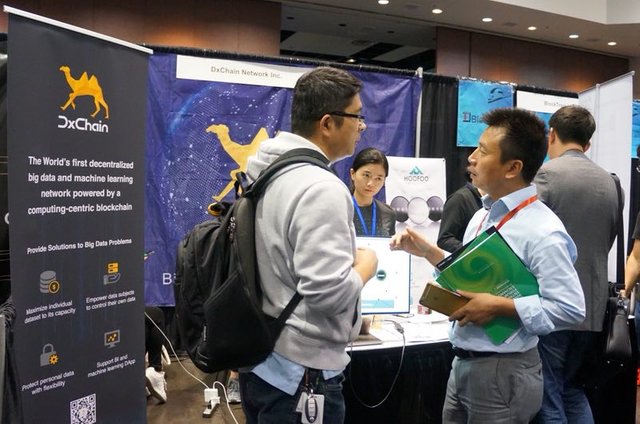 More details about the activity please check here.
[Team Updates]
For reasons of his own, Wei Wang is no longer DxChain's Chief Scientist. From now on, Wei will still work with the DxChain team as the Technical Advisor, and help the team with blockchain research and development.
Again, we would like to express our warm thanks to Wei for his outstanding theoretical and empirical contribution to DxChain project!
[Community Campaigns]
1. Youtube Video Competition has ended
The YouTube video campaign was round out with a huge success that we had thousands of views, hundreds of votes and likes in total!!
We appreciate your contributions and we are grateful to have those talented members with us.
More details
2. Community Volunteer Summary — Phase 1
Huge thanks to the volunteers for their efforts of building DxChain a more energetic and harmonious community. The second phase will be back soon after the further perfection of the rules.
Don't go away! Stay tuned!
Quick check
3. DxChain Q&A Challenge
Join DxChain Telegram Group for more activities! https://t.me/dxchainchannel
Upon community members' request, we have an extra round Q&A Challenge for those East Asian supporters who cannot join the first round at 12:00 PM PST.
Note: the maximum reward for Q&A challenge each week per person is 1,000 points.
Thus you will only get 1,000 points if you are eligible for getting reward in both rounds (first 10 participants who answered questions correctly).
09/26 Q&A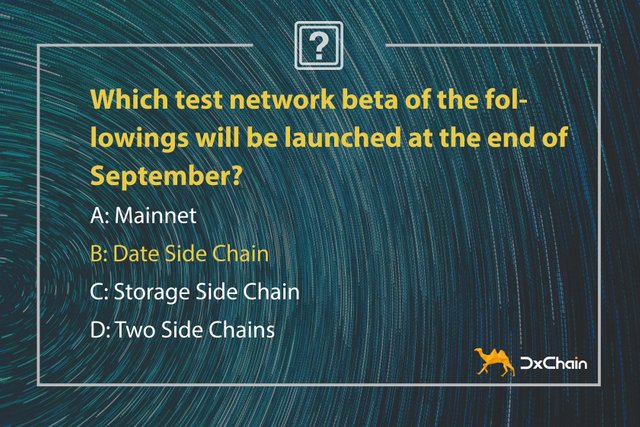 Give it up to: vishwassm, falconite, FluffyBambi, Vinaytm, killershot7, samkeong88, Tutu27, smvishwas, NaveenRaina, FlyingJack, falconite, ivan_warrior, Kael21, Sid3d, natkins, undyaa, juhyarmaulana, nivek074, az6_2, fabionocs, Konstantin4499, afoninev, AlexioVo, Vladimlitvin, xas2win, shumer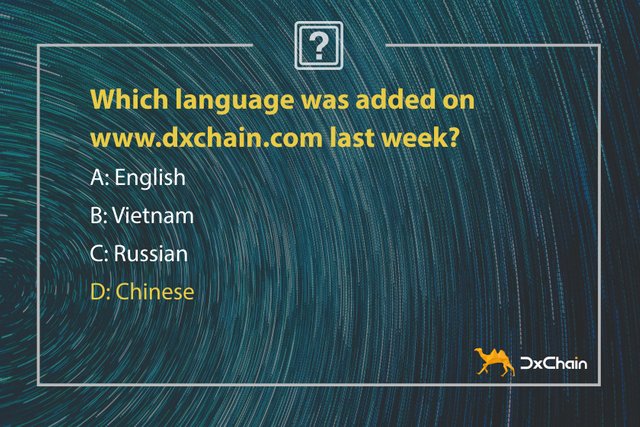 Congrats to MiguelCe, Uchegbulem, smvishwas, Vinaytm, CryptoAsh28, tiengia, undyaa, hellq1, Bobo
10/3 Q&A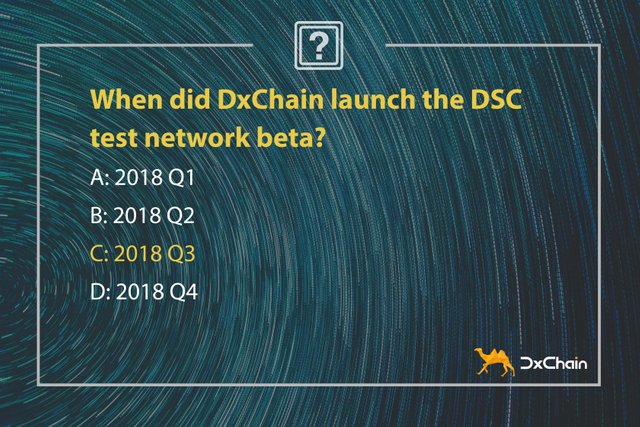 Nicely done!
jaffas_crypto, Pankajjadhav, smvishwas, Cryptorious81, GreenPlasticRH, plz_call_911, MiguelCe, SwashQA, kudyaa, KRYPTO_NIGHT, vishwassm, undyaa, devranjan, worksshop, tindyaa, UmckaBear, Tanzer222, Hansice, nivek074, Kael21, LevonSogomjan, M2DIK, SladAlexej, Serega2000, xas2win, Konstantin4499, shumer, Serhio420, Bountyzaya, MoYanling, samkeong88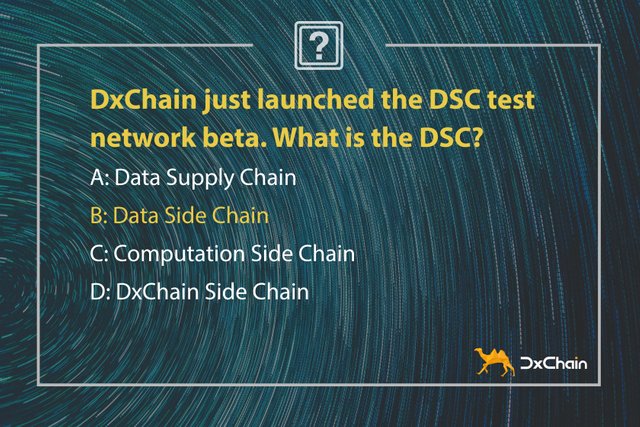 Good job~
blackhawks149, NgakanPutuPuniadi, NaveenRaina, kzyxyz, zozo1710, Buderus29, kjungwon, LambooningAround, ABCS44, ngoc_long, MySmallNotes, Maxdfab, az6_2, tumiswaluh, kynhongchua, napasin, wonecoin1, Rebeccae, sainfandy
4. Bi-weekly AMA
Great discussion about our project and the Data Side Chain test network!
AMA highlights
[Blogs and Video Releases]
JRR Crypto Livestream | DxChain CEO Allan: the biggest innovation of DxChain is "Chains-on-Chain" Structure
DxChain CEO Allan Zhang recently spoke at a JRR Crypto Livestream event. Read on for more from the Q&A!
https://medium.com/dxchainglobal/jrr-crypto-livestream-dxchain-ceo-allan-the-biggest-innovation-of-dxchain-is-chains-on-chain-5553e868d5b0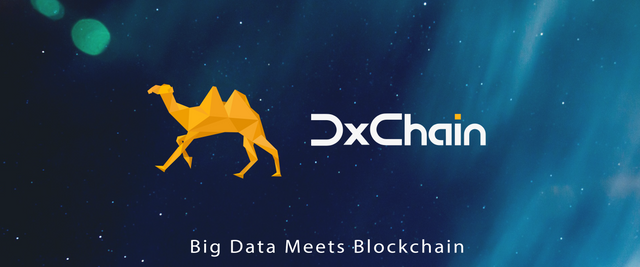 With regards to DxChain: A Decentralized Big Data and Machine Learning Network Powered by a Computing-Centric Blockchain.
Website: http://www.dxchain.com/
Telegram: https://t.me/dxchain
Twitter: https://twitter.com/DxChainNetwork