Dear community members,
DxChain Team is pleased to share with you the recent good news, including the new exchange listing and more upcoming bounty events! Please check the details below:
[New Exchange]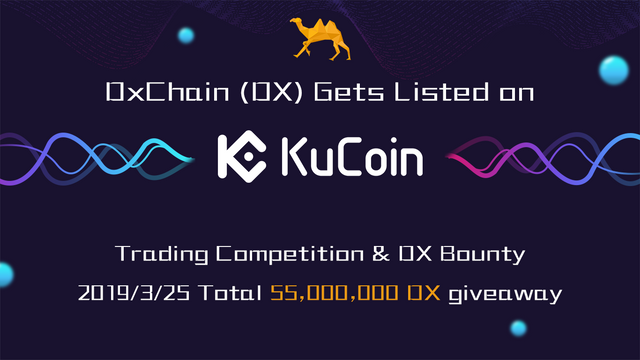 We are excited to announce that DxChain is officially listed on one more renowned exchange - KuCoin exchange, supported trading pairs include DX/BTC and DX/ETH.
DX trading competition will start on 3/25/2019 14:00 (UTC +8). Don't miss out!
[Development Progress]
DxChain project development process is running smoothly, please check our progress recently:
Reviewed and optimized the user command execution process, cleaning up excessive commands and editing wordings to give much better user-friendly interface.
Restructured the debug module and added more debug commands, providing swift, subscribable and instantaneous debug environment for developers.
Designed an automation tool based on the debug module for monitoring the contract execution progress. The implementation is half-way through.
Investigate and resolve the NAT issue for some network devices not supporting UPnP service.
Continue on maintenance and monitoring work on DxChain Testnet.
[How do you like DxBox]
DxChain Team is deeply grateful for your engagement in the DxBox Experience Activity! By running this two-week activity, the DxChain blockchain storage capacity is well tested, and we received a lot of positive reviews from DxBox users.
Learn more about DxBox users' reviews!
https://medium.com/dxchainglobal/how-do-you-like-dxbox-ba594a0dc8cb
[Upcoming Bounty Events]
DxChain Event Combo is coming, keep an eye on DxChain's community announcement!
【Event 1】DX trading competition
Time: Mar 25 - Mar 31, 2019
Rule: DX Trading Competition participants will be ranked according to their trade volume (buy and sell) on KuCoin. Total 40,000,000 DX giveaway to 200 participants.
【Event 2】DxBox Testing Event
Time: Mar 25 - Apr 7, 2019
Rule: Register DxBox + Upload file to DxChain = 4,000 community points
30,000 points bonus for sign up with KuCoin and pass the certification.
【Event 3】YouTube Influencer Challenge
Time: Mar 25 - Apr 7, 2019
Rule: Finish【Event 2】, create and publish a video on Youtube to share your review about DxBox to win up to 2,000,000 community points!
【Event 4】Twitter + Telegram Bounty
Time: Mar 25 - Apr 7, 2019
Rule:
Telegram Bounty: Refer friends to join any DxChain official Telegram group. You will get 1,000 points per friend once they join the DxChain official Telegram group (the maximum reward you can earn by referring friends is 50,000 points).

Twitter Bounty: Follow DxChain official Twitter account and retweet the designated content to win 3,000 points.
Further details will be disclosed soon in DxChain Community (https://t.me/dxchainchannel), stay tuned!
[Community Campaigns]
1. DxChain Q&A Challenge
Brand NEW Wednesday Q&A Challenge is COMING!!
Each winner can win 1,000 community points reward;
We will randomly choose 30 winners from participants who answer the question correctly;
Instead of the first 10 people got the answer in each group can win rewards, no matter what time zone you are in, everyone has a chance to win reward!
Go and Win the raffle!!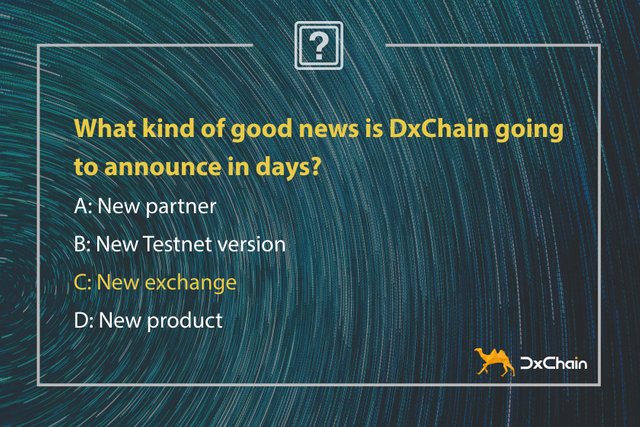 2. Bi-weekly AMA
Every question from DxChain community values to us and moving us forward.
Go ahead and check the AMA highlights:
https://medium.com/dxchainglobal/dxchain-ama-highlight-03-13-2019-23c58a70aff7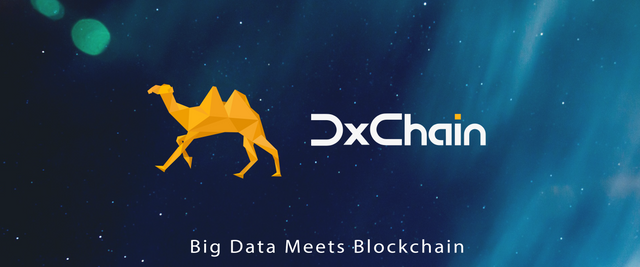 About DxChain
DxChain is the world's first decentralized big data and machine learning network powered by a computing-centric blockchain. DxChain is a public chain, it designs a revolutionary "Chains-on-chain" architecture to make blockchain function as a computing unit — data storage and computing, so that the technical characteristics of blockchain can be truly extended to a broader field, promoting the next generation of technology from the bottom. For more information, please visit www.dxchain.com.
Telegram:
https://t.me/dxchain
Twitter:
https://twitter.com/DxChainNetwork