DxChain Bounty Combo is Coming!
We are extremely proud to announce that DxChain (DX) is now available on KuCoin Exchange. Supported trading pairs include DX/BTC and DX/ETH.
DxChain Team is deeply grateful for your warm and unwavering support! Now, we are running a series of DX bounty events in the next two weeks with total 55,000,000 DX prize pool for all participants! Welcome to join the trading competition and experience the DxChain product - DxBox.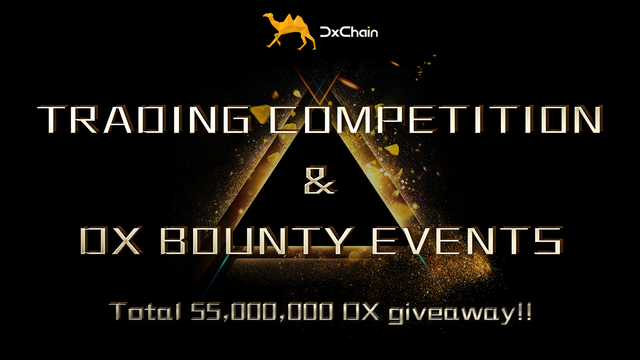 Ready for the event combo? Here we go!
【Event 1】DX trading competition
Time: Mar 25 - Mar 31, 2019
Rule: DX Trading Competition participants will be ranked according to their trade volume (buy and sell) on KuCoin. Total 40,000,000 DX giveaway to 200 participants.
【Event 2】DxBox Testing Event (for the first 3,000 participants)
Time: Mar 25 - Apr 7, 2019
Rule:
Register DxBox (+2,000 points)
Start the activity "DxBox Testing Event" with @DxChainBot (http://t.me/DxChainBot).
Register the DxBox using your email address.
No registration needed if you've finished the last activity.

Upload a file to DxChain (+2,000 points)
a) Upload files (picture, music, document…) to DxBox.
b) Only the file uploaded during the event will be counted.
c) You can get the reward only once, uploading files repeatedly will not be counted.

Sign up with KuCoin (+20,000 points)
Finish Step 1 & 2 is required.
Sign up with KuCoin (https://www.kucoin.com/).
Send the screenshot of your account back to @DxChainBot (http://t.me/DxChainBot) and pass the authorization check.
The reward will be issued within 7 days after the activity ends.
【Event 3】YouTube Influencer Activity
Time: Mar 25 - Apr 7, 2019
Rule:
Finish the step 1 & 2 of【Event 2】is required.

Create and publish a video on Youtube to share your review about DxBox.
a) The video should be at least 30 seconds long, and only quality original content will be accepted.
b) The video title must contain "DxBox".
c) Put your referral link and DxChain's website address (https://www.dxchain.com/) in the description of your video.
d) Send the link to your video to the bot, and then share it to at least one of the official DxChain Telegram Groups. (The bot will immediately recognize the link. So please send it once, otherwise, you may be banned by the bot.)
e) We appreciate that we have supporters from many different countries and cultures however, we will only accept articles written in the following languages: English, Chinese, Russian, Vietnamese, and Korean.
f) The video should be published during the event.
g) Each participant can submit multiple videos, however only the last one will be considered.
h) The point will be issued within 7 days after the activity ends.
Reward rules:
The qualified video will get 20,000 points standard reward.
Top 10 great videos selected by DxChain team will get an extra reward:

【Event 4】Twitter + Telegram Activity
Time: Mar 25 - Apr 7, 2019
Rule:
Telegram Bounty (+1,000 points per friend)
Get your referral link from @dxchainbot (http://t.me/DxChainBot) and share it with your friends.
The score will be added to your balance once your friends join the group first time by your referral link.
The maximum reward you can earn by referring friends is 50,000 points.
Twitter Bounty (+3,000 points)
Start the Twitter task, follow @dxchainnetwork on Twitter.
Retweet the designated content.
Send back your retweet link to @DxChainBot (http://t.me/DxChainBot).
Your score will be updated within 1 day.
DxChain reserve the right of final explanation for the activities.
Thank you for your participation in advance, please feel free to contact admin @OliviaDxChain (t.me/@OliviaDxChain) and @LorenaDxChain (t.me/@LorenaDxChain) on Telegram if you have any questions.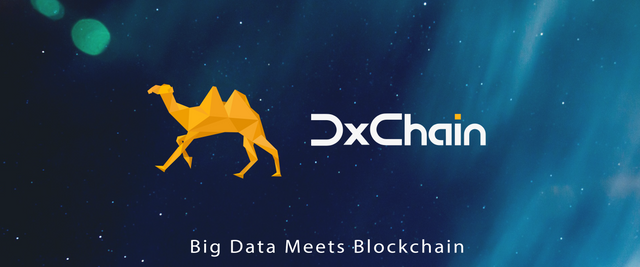 About DxChain
DxChain is the world's first decentralized big data and machine learning network powered by a computing-centric blockchain. DxChain is a public chain, it designs a revolutionary "Chains-on-chain" architecture to make blockchain function as a computing unit — data storage and computing, so that the technical characteristics of blockchain can be truly extended to a broader field, promoting the next generation of technology from the bottom. For more information, please visit www.dxchain.com.
Telegram:
https://t.me/dxchain
Twitter:
https://twitter.com/DxChainNetwork