DxChain Testnet 2.0 is freshly released on Apr 2 2019.
Check out the exclusive AMA answers from DxChain Co-founder Allan Zhang to understand more about DxChain Testnet 2.0!
1. It's really impressive that DxChain is focusing on decentralized storage. Will it be similar to BitTorrent p2p network?
While looking into the details, we could find out many differences between DxChain and BT:
Token-based economy: DxChain is a blockchain-based project, so DxChain has a strong token based economy, people involved in the DxChain network are able to get rewards by sharing files, data, or idle storage capacity. While BT downloading depends on the seeds volunteers provided for free, users can't make the profit by sharing. In other words, DxChain has the capability to build robust data ecosystem.

DxChain storage is running on untrusted hosts, some nodes may break the protocol. The BT network is running on a trust p2p network (all the hosts follow the same protocol). Therefore, DxChain network is much more flexible.

The DxChain storage network is a 100% decentralized network, while BT still uses some centralized resources (like Tracker). The decentralization enables DxChain to provide better data security and privacy.

If you save a file on DxChain network, the network saves your file with a stable redundancy based on your quality requirements; On the other side, in BT network, the file redundancy depends on the popularity of the file. Hence, DxChain network is a more secure and reliable choice for the data with high value and the long tail.
All in all, DxChain and BT are used for totally different cases. If you would like to share or download popular files, you can use BT. If you would like to save personal data (health care data, genetic data, financial data, etc.) with safety and privacy, DxChain is your irreplaceable choice.
2. There are projects which do storage and those who do trading of data. How do you differ from them?
There are many different projects that focus on data storage and exchange services, even in the blockchain industry, we have various competitors.
Compared to the non-blockchain projects, DxChain's distributed system can provide customers with more reliable and safer data storage. And the capacity of DxChain's network is more flexible and can be easily extended. Theoretically, the storage size is unlimited.
While compared to those blockchain projects, the main difference between us is the architecture: DxChain designs a "chains-on-chain" architecture to solve the data storage and computing problems, so it's much easier for blockchain engineers to develop their own Dapps based on DxChain network.
3. What's the highlight of Testnet 2.0 just launched?
The most important feature of DxChain Testnet 2.0 is the implementation of smart contracts. The combination of smart contract and file contract has set a solid foundation for the next phase of blockchain storage application productization.
Please check the article for more details: https://medium.com/dxchainglobal/dxchain-testnet-2-0-launched-dxchain-1st-year-anniversary-celebration-a5593986ce82
4. Why did you implement the smart contract in Testnet 2.0?
The primary reason is we have taken advice from the engineers' community. The storage contract in Testnet 1.0 only supports automated contract renew and money distribution. Combining the storage contract with the smart contract in Testnet 2.0, developers can add more features and create more products based on DxChain network.
5. Is DxChain compatible with ETH smart contract?
Based on our testing, the DxChain Testnet 2.0's smart contract feature is 100% compatible with the Ethereum Virtual Machine. So, any Dapps running on the Ethereum can directly run on DxChain network as well. That being said, it can save developers tons of time and money on solving issues occurred while migrating the application from Ethereum to DxChain.
6. Why should developers move to DX from ETH?
Because DxChain can provide developers with more powerful capacities of data storage and computing.
The Ethereum smart contract cannot be used for storage transactions or applications. Ethereum introduced a distributed storage platform, named Swarm, to remedy the lack. However, the Swarm is poorly designed and is very unstable. The smart contract developed by DxChain can be fully combined with the storage contract, adding more flexibility to the original storage contract and making the off-chain storage operations more efficient. DxChain is able to provide solutions to data storage problems for blockchain developers.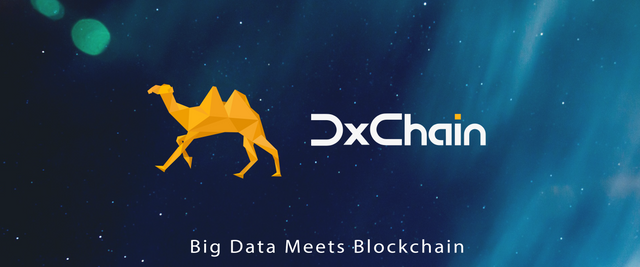 About DxChain
DxChain is the world's first decentralized big data and machine learning network powered by a computing-centric blockchain. DxChain is a public chain, it designs a revolutionary "Chains-on-chain" architecture to make blockchain function as a computing unit — data storage and computing, so that the technical characteristics of blockchain can be truly extended to a broader field, promoting the next generation of technology from the bottom. For more information, please visit www.dxchain.com.
Telegram:
https://t.me/dxchain
Twitter:
https://twitter.com/DxChainNetwork