Dungeons, Dragons & Aliens - A New RPG Supplement Live on Kickstarter!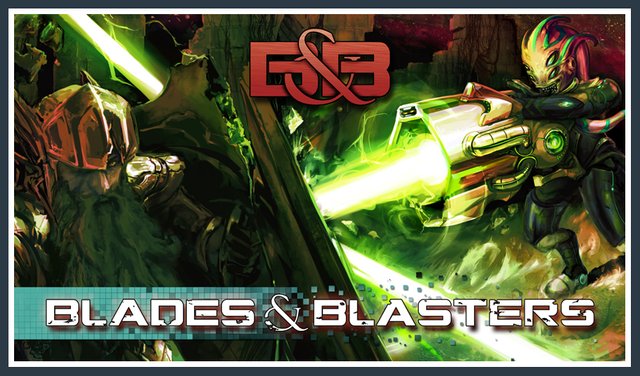 Calling all adventurers! Prepare to face dungeons, dragons and an alien invasion in this supplement for your 5th edition campaign.

Blades & Blasters is a massive fan-made supplement for 5e tabletop fantasy games. Aliens have invaded the ancient world of swords and sorcery, causing a clash between medieval fantasy and high-tech science fiction. There are new rules, over 20 new alien creatures, dozens of weapons and armors, as well as brand new classes of technology including powered vehicles and body implants.
The project is now live on Kickstarter. If you're at all interested in RPGs, pledge today!
A copy of Blades & Blasters can be yours for as little as $12
~Seth

P.S. I've been away from Steemit for a while now. The last thing I did was start and art contest and then abandon it before giving out the prizes. I'll rectify that situation when I get a chance. Sorry.