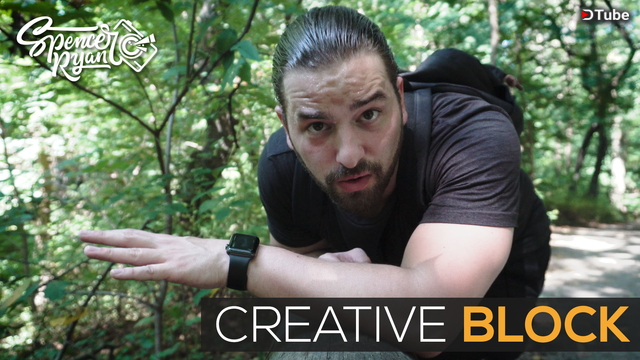 ---
Whatsupp Steemians and DTubers?! 👋🏼
It's been a long time since I've been in this creators space. It's no secret that I've been absent from creating videos lately, and in this video I talk about this massive creative block I experienced. I also go over what I did to finally muster up the ability to pick up my camera and make this massive 14 minute vlog!
I'm actually excited to drop this video. Not for everyone to see it but mainly because I did it. I accomplished it. I picked up my camera and made a film again. And I had fun with it. It's like @captainbob told me a couple weeks ago, sometimes you just have to flex that creative muscle! And this is me getting back into the creative gym, building those creative muscle fibers so eventually I can be a super lean 2% creative fat creator! 😂
How do you guys deal with creative block?
I Get ALL Of My Music From: http://share.epidemicsound.com/lSSJs
The Camera I Use: https://amzn.to/2HyVEid
The B Roll Lens I'm Using: https://amzn.to/2qihzyk
The Microphone I Use For Vlogging: https://amzn.to/2GKwZGI
The Tripod I Use While Vlogging: https://amzn.to/2GMDsRs
My Secondary Audio Recorder: https://amzn.to/2qmn1Aj
---
Follow me on Youtube
Follow me on Instagram
Follow me on steemit
Follow me on Twitter

---
▶️ DTube
▶️ IPFS