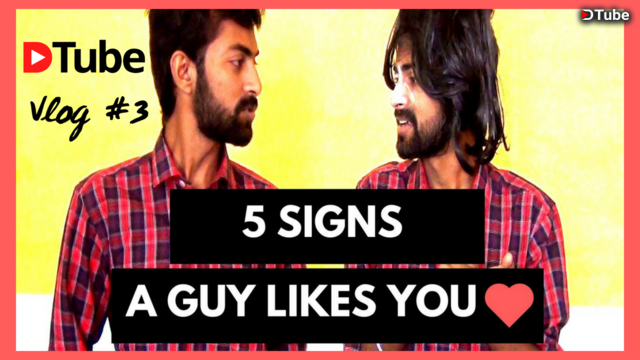 ---
Hi, @dtube
I am Pratik (VJ Joe) and TODAAAY!!!!! I present you VLOG #3
All these Signs in the Video were given by me to the Girl I liked!
When it comes to figuring out if a guy likes you, it doesn't exactly take a rocket scientist to figure out. Men are different from women in many ways, and when it comes to dropping hints to someone they like, they are a lot less subtle. From not being able to take his eyes off you, to several body language clues.
Coming back to the first line: SHE SAID NO :(
Subscribe ► https://goo.gl/0V6a03
Facebook ► http://facebook.com/PratikShigli
Instagram ► http://instagram.com/vj_joe
Twitter ► https://twitter.com/vj_joe
COMMENT DOWN BELOW THE SIGNS YOU GAVE TO THE GIRL/GUY YOU LIKED!!!
---
▶️ DTube
▶️ IPFS