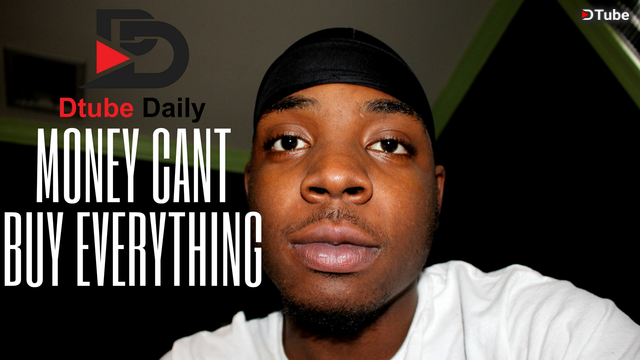 ---
Money makes me happy, but for some people it does the complete opposite which is fine with me! everyone is different but regardless if you like it or now people hate to admit they need it to survive. In the video I express the two types of people in life...the one who lives free spiritually and could care less about there money or financial situation as long as their actually happy in life. Then I spoke about the other person who is what I like to call a go getter and needs money, believes in financial wealth for their well-being and more.
Please leave comments below I love feedback! and upvote if you would like there's no pressure at all.
Checkout My Last Videos: NO RISK?! NO REWARD!!!

BE PATIENT WITH THE UNIVERSE...
It's never to late to invest in yourself...

---
▶️ DTube
▶️ IPFS