LET'S ALL FIGHT AGAINST BOT ABUSE!!! | dreamvlog #40 [DTubeDaily]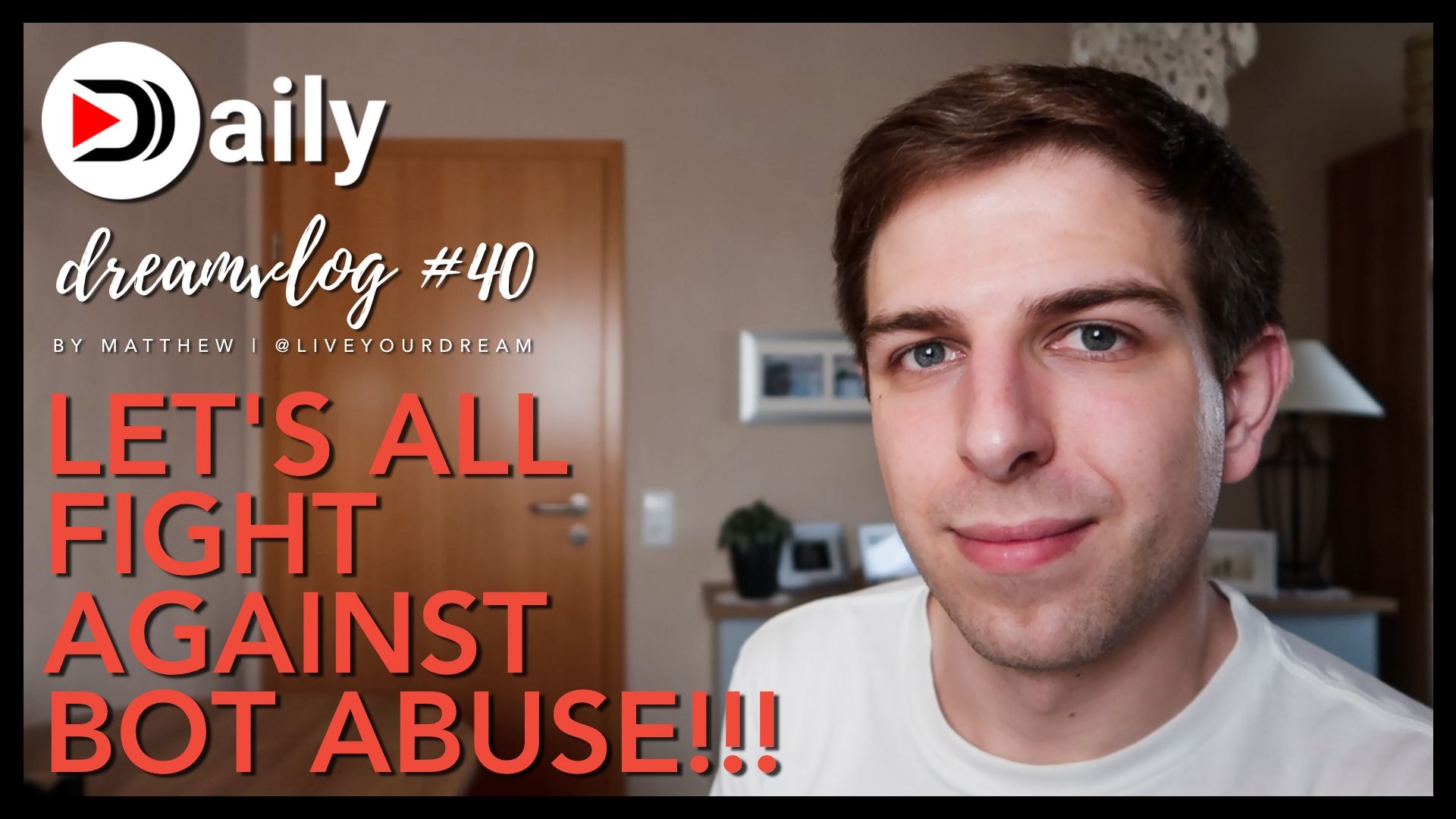 ---
Today's video is related to the latest article by @heimindanger where he was talking about the current bid-bot abuse situation on the steem blockchain. This is a topic which actually kept me busy more or less since I joined this platform.
There is no doubt that there's massive abuse on this platform but it seems like only a few people are doing something against it. The rest is just complaining about it… I have been acting this way as well. I always boycotted bots just in the way of not using them. But this won't solve the actual problem!
I also strongly believe that the current and ongoing dip has to do with massive abuse on this platform. It's time to finally come all together and strike back!
The post mentioned above can be found here.
If you enjoy my content and you don't want to miss the next video make sure to follow. Don't mind to upvote and resteem as well and what's most important…
…live your dream!
---
Music & Sound Effects by Epidemic Sound
http://www.epidemicsound.com
---
▶️ DTube
▶️ IPFS