Small Things Don't Mean A Lot. They Mean Everything. | dreamvlog #37 [DTubeDaily]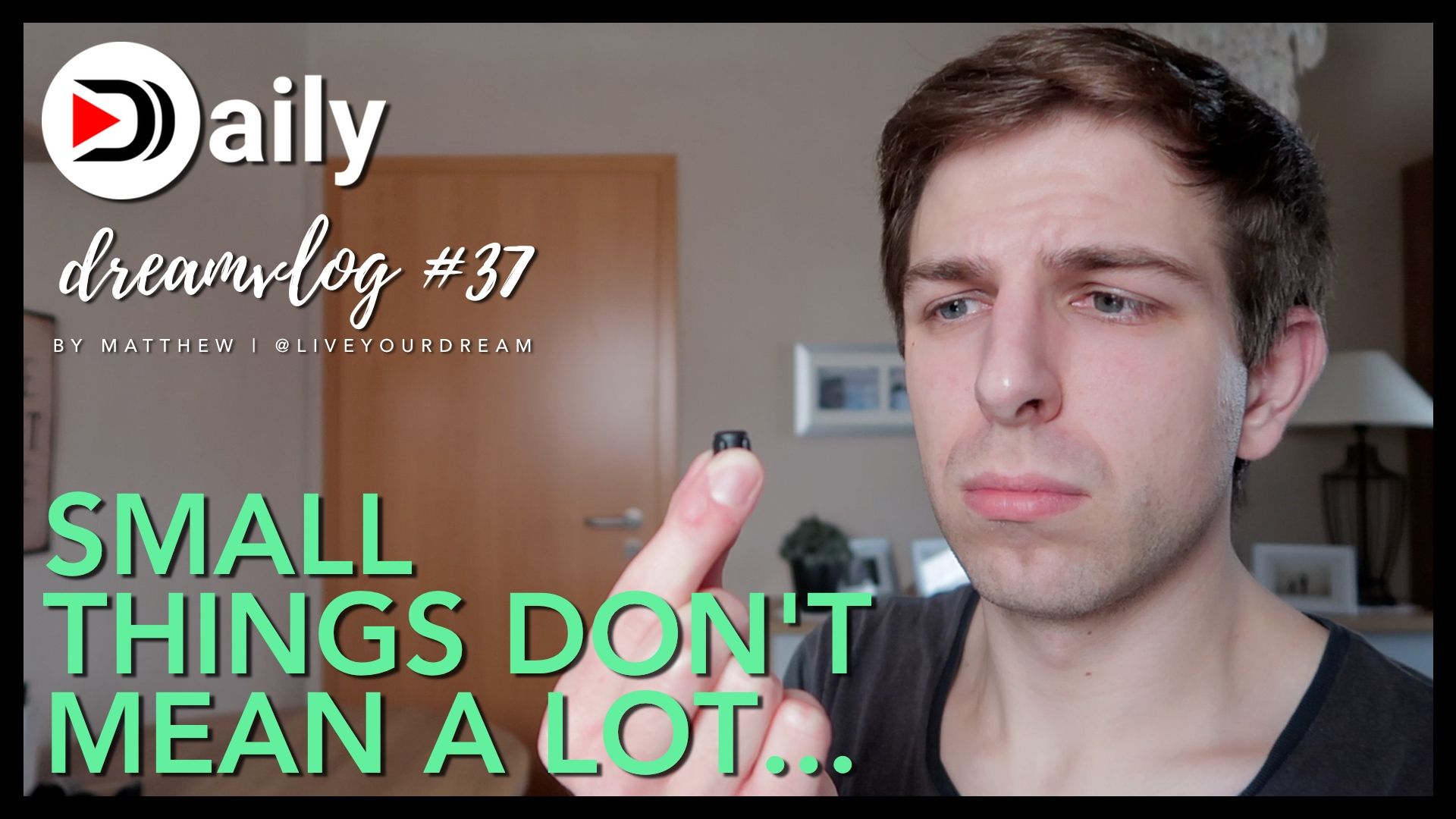 ---
That's a quote or a saying which I have read in a training book for salesmen a few years ago. But it's one of those sentences that stay in your mind forever. Because on one hand it is so simple but on the other hand so true.
As some kind of perfectionist, I strongly believe in this saying. It's those little details that can make or break a deal. And when you have a strong competition you need to find something that makes you and your product unique or special.
But this isn't only interesting for salesmen of course. Since I've been doing vlogs I realized that in videos it's also about those small things, those details.
I'm about to do some cinematic clips again in the upcoming weeks. And transitions are an important topic of course. But what makes a good-looking transition become a great transition is the little "swoosh" sound effect supporting it. At least in my opinion. This is only one example for those important details which comes in my mind right know as it's been a topic for me just yesterday.
It's a detail that you can quickly forget about or simply think that it's not worth investing the time into it. But I wanted to find some good sound effects. So, I spend almost 2 hours yesterday just looking out for the perfect sound effects for those transitions in my upcoming videos.
That's the amount of time I sometimes spend on a whole video project. But I believe it was worth investing the time for this detail.
What do you think about that saying? Do you know a similar one? Tell me about it!
If you enjoy my content and you don't want to miss the next video make sure to follow. Don't mind to upvote and resteem as well and what's most important…
…live your dream!
---
Music & Sound Effects by Epidemic Sound
http://www.epidemicsound.com
---
▶️ DTube
▶️ IPFS