Road to be a Lama #1 Fortnite - 2 kills by USP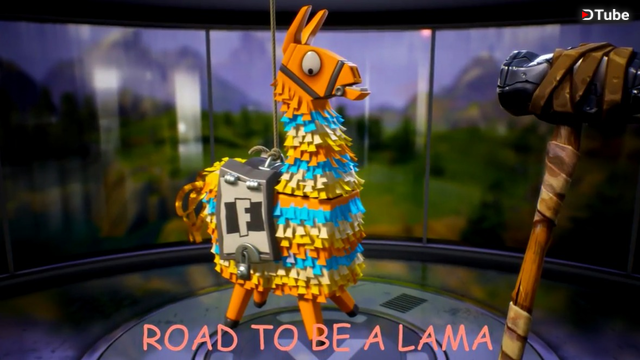 ---
ENG: Im back to recording! Gameplay isnt nothing new here, but maybe you will like this series. First movie is short, because i wanna check your reaction about this. Please dont hate so much this action ;d i started playing in fortnite around one month ago and only 2-3 hours per day, so my skill is really looooow.
Sorry for FPS in this movie, in game is normal, but something is wrong in edition(OBS or vegas pro)
PL: Postanowiłem sobie jednak coś ponagrywać nie tylko rzeczy związanych z pracą i hobby, być może znajdą się jacyś widzowie, którym się spodoba ta seria. Nie chcę zanudzać długimi filmikami, na początek taka jedna akcja. Będą dłuższe i z innych wyzwań, chociaż wiem, że ciężko będzie coś innowacyjnego nagrać w tym temacie, bo filmów jest multum, ale mam sporo materiału na funny moments z ekipą. Ewentualnie w komentarzach podpowiedzcie co byście chcieli zobaczyć, zaznaczając że jestem początkującym graczem(ledwo miesiąc gram, 3+ godzinny dziennie, więc słabo).
Pewnie dla weteranów "F", takie kille, to norma co gierkę, ale dla osoby "wiekowej", co się dopiero uczy w to grać, takie kille cieszą :) Dobra, więcej tłumaczeń w następnych filmach nie będzie.
Seria będzie także ukazywała się na moim kanale youtube, może w przyszłości będą nagrywki z gry+komentarz+kamerka, ale to pierw zobaczę jak się to rozwinie.
PS. sorry za takie "fpsy", gra mi normalnie chodzi, ale jeszcze nie wiem czy to na etapie obsa czy vegasa są takie ścinki, może jak będę z gry nagrywał, a nie z powtórek, to będzie inaczej :)
My leader group twitch channel:
/videos/all
My youtube channel: