I Can Never Have A Perfect Week 😔 | Vlog #219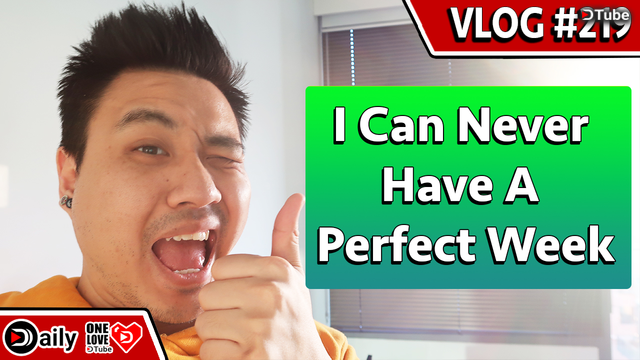 ---
Hey SteemSquad and DTubeNation!
Still striving for that perfect week!
Have a lovely day and hope you join me on this epic journey #SteemOn
My Steemit Profile - https://steemit.com/@kevinli
---
Background Music by Epidemic Sound
https://player.epidemicsound.com
Join the DTube discord:
discord.gg/dtube
---
FOLLOW MY CRYPTOCURRENCY JOURNEY SO FAR
Vlog #218 - Failing & The Boosted Board Mini X

Vlog #217 - Why Dlive Leaving Is Good

Vlog #216 - Building A Personal Brand & Community

Vlog #215 - What The Hell Happened To Steemit?