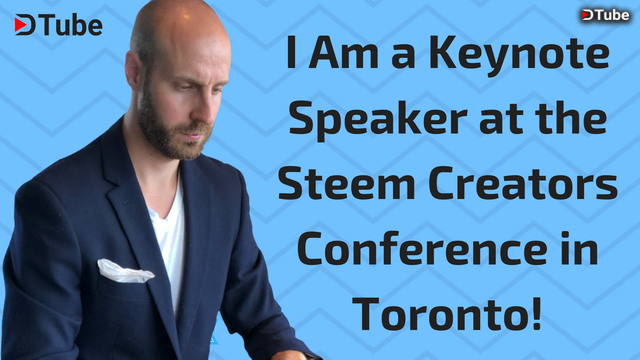 ---
Join us at the Steem Creators Conference in Toronto! In today's video I'd like to share with you that I'm going to be speaking in 25 days in Toronto, Canada, at the Steem Creators Conference. I spoke a few months ago at the first Steem Creators Conference in Las Vegas and I'm so excited to be back as a keynote speaker. I'm going to share with you all the awesome things that will be going on in Toronto and some of the other speakers.
Steem Creators Conference: SMT Summit Sept 5-8, 2018 Toronto, Canada. It will be amazing. Tickets only $149.00
https://www.steemcreators.com
Want to learn more about Cryptocurrency?
Enroll in my bestselling Cryptocurrency courses today for only $9.99!
STEEMIT 2.0 MASTER CLASS VIDEO COURSE:
https://www.udemy.com/steemitcryptocurrency/?couponCode=JPACADEMY9
How To Buy Bitcoin For Beginners!
https://www.udemy.com/buybitcoin/?couponCode=JPACADEMY9
Join the Joe Parys Discord server: https://discord.gg/U2QqET
If you enjoy these videos would you please SMASH that Like, Upvote, and Subscribe button to show your support!
PLEASE UPVOTE, LIKE & SUBSCRIBE! Thanks for watching :)
Follow me:
Website: http://www.joeparys.com
Udemy: https://www.udemy.com/user/josephparys/
Steemit: https://steemit.com/@joeparys
YouTube: https://www.youtube.com/channel/UC8g_o_0wHJUsp67lJA69yhg
Instagram: @JoeParysAcademy
Click the BELL ICON to turn on my post notifications!
LETS REACH 50,000 FOLLOWERS TOGETHER! ☺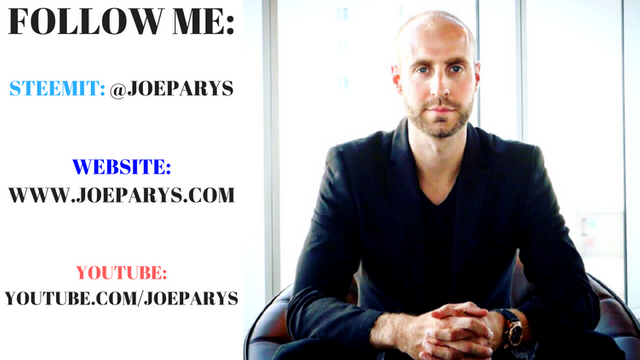 ---
▶️ DTube
▶️ IPFS