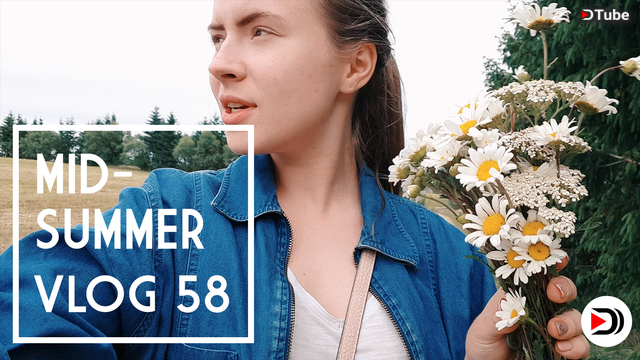 ---
A week is around since our stay during midsummer far away in the countryside.
There Reinis @art.visuals was filming a documentary, while the ladies played their typical role - preparing food for the boys. When I was free from my wifely duties, I frequently went for walks, roaming around the forest, the meadows, all alone. It was such a pleasure! Of course, we got to spend some time together, we had lovely long discussions with people around us.
Then the Summer Solstice celebration was happening. A fire was built, food was brought, flower and leaf wreaths were made, all in all to honor the sun. My favourite tradition - making flower wreaths - is a ritual worth taking notice of. The ring of the crown represents infinity and life cycle in Latvian culture, and all the plants each have their own individual healing power. They say that all the flowers and grasses collected during solstice are much more potent. Hence, the flower crown is a special thing to wear.
Those were some lovely 4 days with no internet connection, little electricity, no shower or grooming, or anything like that - just peace and quiet, some people and nature.
Thanks for watching! ✌🏼🌿