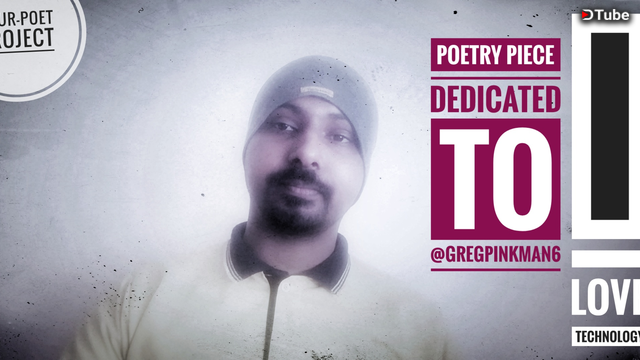 ---
I will open the door to enter into the Technological World, i will use Technological word
Exploring new Technology is my passion, it's my fashion
I really enjoy video games, the effect always remains
Gaming world is whole new imagination, it's different level of communication.
I will produce electronic music, are you ready for the magic?
Music is deep ocean itself, engage in it yourself
I will create music where i sit, music is divine meet
When i touch the music tool, my passion runs towards me to rule.
I was surfing on the Internet, work from home opportunity to get
I met with Steemit, i wanted to talk about myself little bit
I want to contribute towards society, there are problems in variety
There are numerous methodology, that's why i love Technology.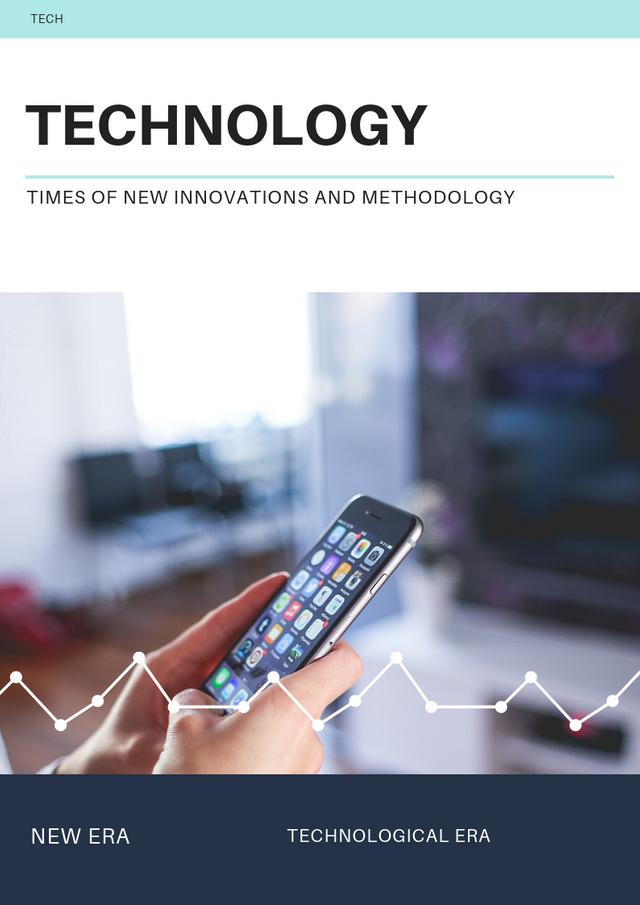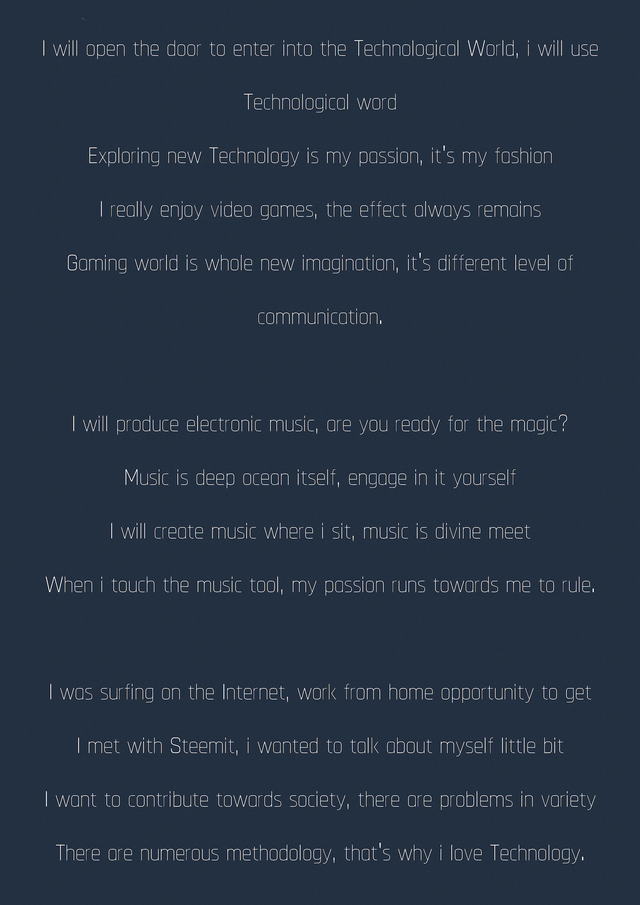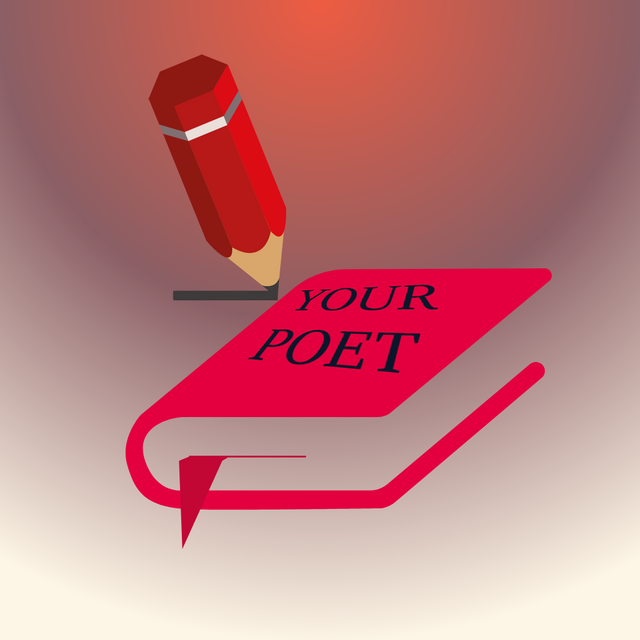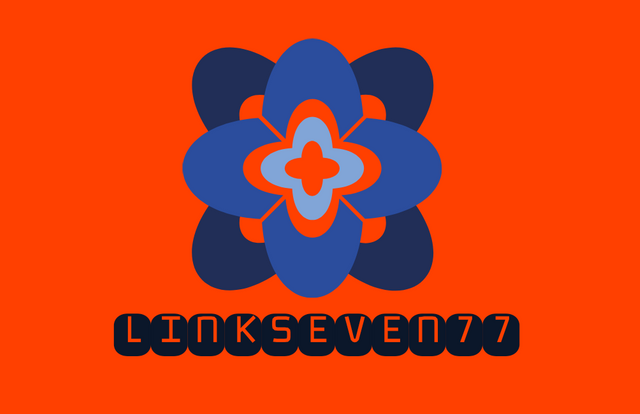 STEEM ON.

Found some meaning in my work? You can also support my work through below.
PAYPAL : paypal.me/ChiranjeeviSarikonda
BTC : 3GJCQPyxQMc5zQasc3EoW7vnV2fKpp9aY9
BCH : 3HuEY89mvnVUwvhQ6AKWkkiKVMyh9MkSEc
ETH : 0x514d948ead79d7f8db680173c266a39cd2677c98
LTC : MLAPibFYumkF4ytcGL4vmotQDC6J4Dy7Ri
"This is my original work."
Stay Blessed.
Spread love and spread kindness.
Thanks and regards,
Chiranjeevi Sarikonda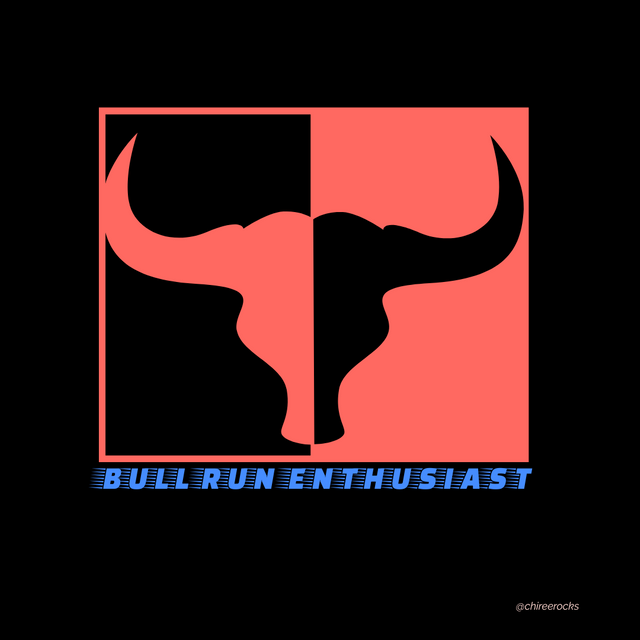 (If you want this logo, let me know in the comment section.)
---
▶️ DTube
▶️ IPFS