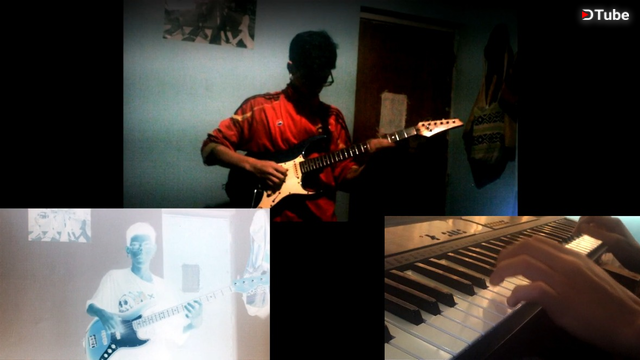 ---
---
Hola mis queridos steemians como están? Espero que increíblemente bien :D
En esta ocasion les traigo un tema bastante demente y pesado un tema combaios y desplaces, el tema esta a 6/8 y lo he titulado ''Guerra espiritual''.
por que lo he titulado ''Guerra Espiritual''? bueno les explico en todos estos días he estado un poco triste y sitiendo que la existencia no tiene sentido alguno, por todos los cambios políticos, climáticos, ambientales y sociales.
sinceramente me he sentido muy mal a raíz de todo eso, que decidi convertir ese sentimiento en música en una música, agresiva, demente y un poco esperanzadora .
cual es ese sentimiento, es el miedo de estar condenados a morir, o que la naturaleza se revele, que la gente no haga conciencia de los males que le hacen al planeta con las guerras, la contaminación, los miles de asesinatos, todo, entonces me he sentido un poco atormentado pensando en todo esto .
ahora si les explico por que le puse ese titulo, bueno le puse asi por como ya he dicho, como me he sentido durante todo este tiempo, llegue a la conclusión de que nuestra guerra no es física y mental solamente si no mas que todo espiritual, ya la gente no tienes alma, no tiene esa sensibilidad que no hacia seres humanos frágiles, que nos hacia concientizar antes las cosas, los daños que le podríamos crear al otro, ya eso se perdió, aunque quedan pocos que piensan y concientizan como un ser humano con alma y espíritu .
aunque me he sentido muy mal, no he perdido la esperanza de tener un mundo mejor, un mundo mas bonito, mas frágil y mas amoroso, un mundo donde todo sea verde y construyan cosas juntos como hermanos y humanos que somos, asi que hay que seguir trabajando en pro de las cosas que serán un bien para el resto de nuestras vidas y para que las futuras generaciones vivan con la tranquilidad mental, física y espiritual que uno en esta época no pudo tener, por ejemplo cuidar y trabajar en pro del medio ambiente es una de las cosas que como seres humanos deberíamos de hacer es casi una obligación, por que no podríamos extinguir como especie .
otra cosita mas no crean en políticos ellos son los principales culpables de todas las crisis mundiales y ambientas que existen, todo lo hacen por el dinero y el dominio de las personas, espero que concienticen sobre estos temas y trabajen en pro de un mundo mejor, bendiciones para todos y feliz semana <3 .
Hello my dear steemians how are you? I hope that incredibly well: D
On this occasion I bring a rather insane and heavy subject a combaios and displacement theme, the issue is 6/8 and I have titled it '' Spiritual warfare ''.
Why did I call it '' Spiritual Warfare ''? Well I explain to you all these days I have been a little sad and feeling that existence does not make any sense, because of all the political, climatic, environmental and social changes.
I honestly felt very bad because of all that, that I decided to turn that feeling into music into a music, aggressive, insane and a little hopeful.
what is that feeling, is the fear of being condemned to die, or that nature is revealed, that people do not become aware of the evils they do to the planet with wars, pollution, thousands of murders, all , then I felt a bit tormented thinking about all this.
Now if I explain why I put that title, well I put it like that as I said, as I have felt all this time, I came to the conclusion that our war is not physical and mental only if not more than all spiritual, and people have no soul, does not have that sensitivity that does not make fragile human beings, that made us aware before the things, the damage that we could create the other, and that was lost, although there are few who think and raise awareness as a human being with soul and spirit.
Although I have felt very bad, I have not lost hope for a better world, a prettier, more fragile and more loving world, a world where everything is green and build things together as brothers and humans that we are, so we must continue working towards the things that will be a good for the rest of our lives and for future generations to live with the mental, physical and spiritual tranquility that one could not have at this time, for example, to care for and work for of the environment is one of the things that as human beings we should do is almost an obligation, because we could not extinguish as a species.
another little thing but do not believe in politicians they are the main culprits of all the global and environmental crises that exist, they do everything for the money and the domination of the people, I hope that they raise awareness about these issues and work for a world better, blessings for all and happy week <3.
---
Aqui esta en youtube / Here is on youtube
---
con la música y el arte triunfaremos ante cualquier guerra.
with music and art we will triumph in any war.
---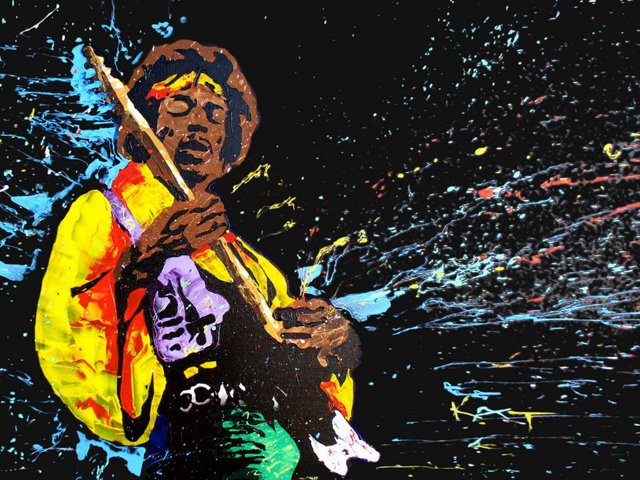 ---
ya es hora de ser felices y de cumplir con nuestras vidas .
It is time to be happy and to fulfill our lives.
---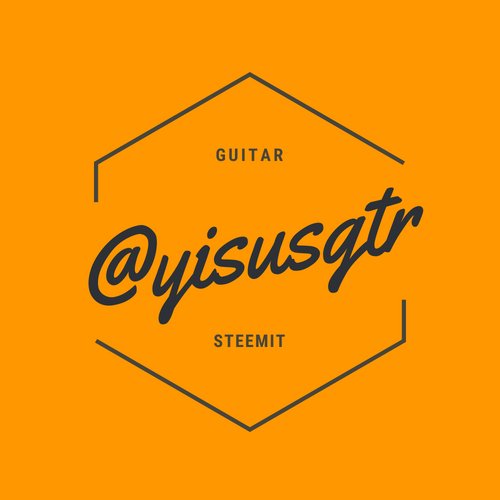 ---
---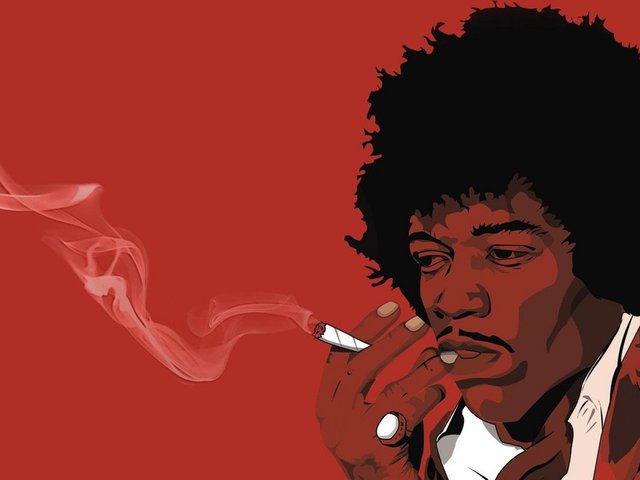 ---
les doy las gracias a mis hermanos de @swimproject por enseñarme tanto en sus mentorias y hacer realidad que este post se vea tan genial :D los invito a unirse en sus servidor de discord https://discord.gg/PrKg6sK donde aprenderán muchisimo sobre steemit y como hacer unos post increíbles
I thank my brothers at @swimproject for teaching me so much in their mentions and making this post look so cool :D I invite you to join in your discord server https://discord.gg/PrKg6sK where you will learn a lot about steemit and how to make some incredible post
---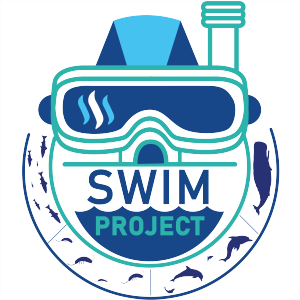 ---
special thanks to the community and family @rutablockchain for all the support you give to this beautiful community
---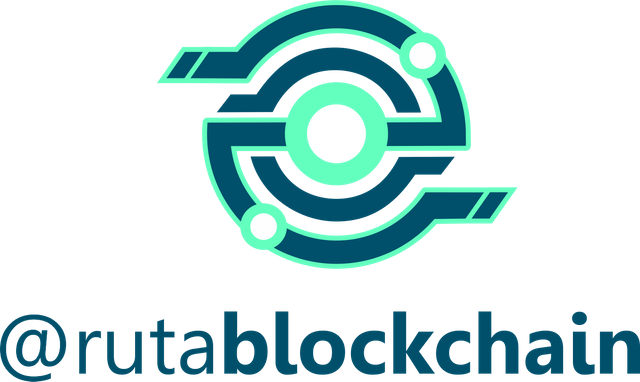 ---
las mejores vibras del universo para ustedes, feliz navidad y feliz vida para todos. <3 <3 <3
the best vibes of the universe for you, happy Christmas and happy life for all. <3 <3 <3
---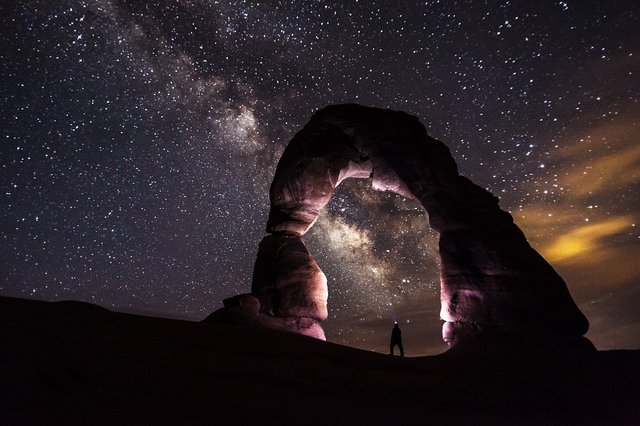 ---
---
▶️ DTube
▶️ IPFS