CLEAN PLANET & ACTIFIT - RUNNING & PLOGGIN - UNE BELLE ASSOCIATION SPORT SANTE EDUCATION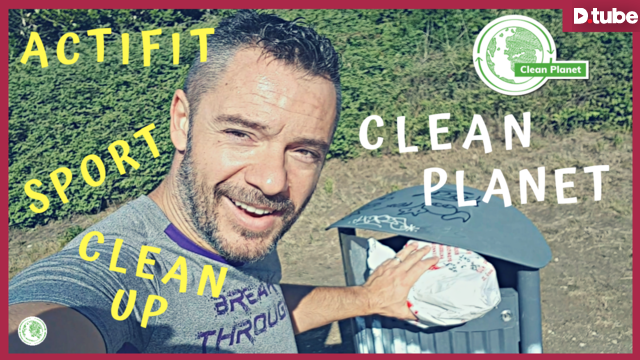 ---
Bonjour à vous !
Aujourd'hui j'associe le sport la santé et l'éducation.
En effet quoi de meilleur...
Ce maintenir en santé avec un petit peu de course à pied pour entraîner mon cœur à la Résistance et en même temps faire une belle action éco-citoyenne de ramassage des déchets laissé vacants dans la rue et la nature.
J'espère que vous appréciez ce geste et que cela vous donnera envie de le faire également.
Dès que vous avez un moment rejoignez le mouvement, pensez-y, il n'y a pas d'obligation de fréquence.
À bientôt les amis.
🌏🌍🌏
Hello to you!
Today I combine sport, health and education.
Indeed, what could be better....
This keep healthy with a little running to train my heart to the Resistance and at the same time make a beautiful eco-citizen action of collecting waste left vacant on the street and in nature.
I hope you appreciate this gesture and that it will make you want to do the same.
As soon as you have a moment to join the movement, think about it, there is no obligation of frequency.
See you soon, folks.
---
---