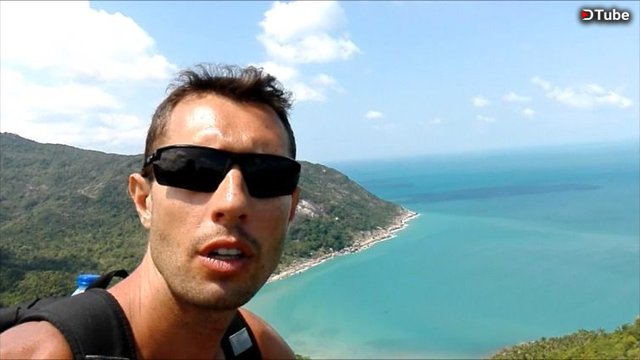 ---
Hey there friend and followers! In this second part of our adventure with Karoline in Koh Phagnan Thailand we stop at an elephant camp! The Elephants are magnificent and we get a little education from Karoline about the "dos and don'ts" when it comes to Elephant tourism in South East Asia.
From there we find the trail leading to the best view point on the island. We trek through the jungle, then we risk life and limb to get to this secret spot. Karoline almost freaks out when she sees that she has to crawl along a double sided cliff's edge to get to the view point.
I lead her along the way and she receives a congratulatory high five for not falling to her death! We enjoy this magnificent view of the eastern coast of Koh Phagnan, then we head back. Unfortunately one of Karoline's flip flops breaks and she has to do the trek back though the jungle barefoot.
It's an exciting adventure and final part three is maybe the best of this awesome three part adventure with Karoline and Dan Steemit's "World Travel Pro!" on the Island of Koh Phagnan Thailand!
Part One Line
https://steemit.com/dtube/@world-travel-pro/zluiqowu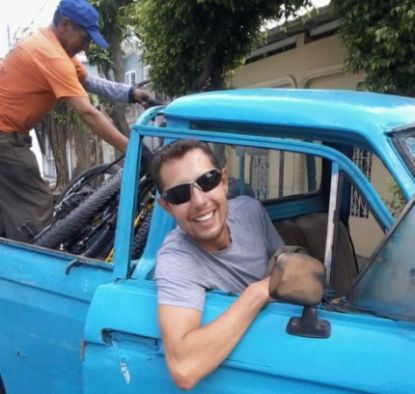 With over 12 years of travel experience I answer travel and international lifestyle questions. Leave a question in the comments and I may make a Steemit post just for you!
This blog would not be possible without the support of.....
dtube lukestokes sndbox slowwalker kommienezuspadt magicmonk eturnerx natureofbeing janusface broncnutz pfunk gtg gavvet qurator yankee-statman luzcypher phortun monika-homa holm ivansnz karenmckersie travelfeed steemitworldmap world5list chefsteve offoodandart hedge-x k4r1nn intrepidsurfer oldtimer sndbox-alpha gillianpearce makeithappen schmidthappens justyy newhope tombstone ripperone mangos ausbitbank alexis555 redes flipstar jedau darthnava doitvoluntarily joythewanderer theywillkillyou heyitshaas margaretwise gregbit fitinfun bxlphabet lizanomadsoul
THANK YOU

I support these people for witness and you can too!
lukestokes.mhth qurator pfunk jutsyy mahdiyari gtg timcliff roelandp good-karma blocktrades ausbitbank aggroed kevinwong teamsteem pharesim
------------------------------------------------------------------------------------------------
Photo Credit: World Travel Pro!
New to Steemit? Join now with this link! https://account.steem.ninja?ref=world-travel-pro
!steemitworldmap 9.725502 lat 99.995112 long d3scr
Check Out My Free E-Book Published on Steemit!
How to Live Travel Pro! An In-depth Guide on How to Budget Travel Around the World.
---
▶️ DTube
▶️ IPFS