Who can solve this Unknown DTube Error?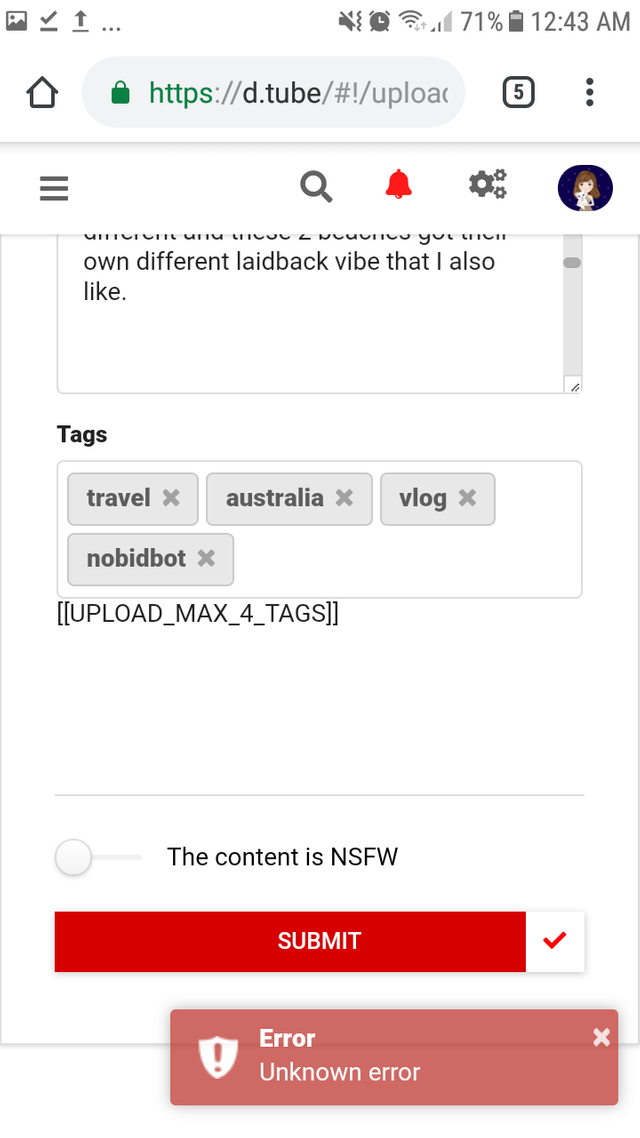 If anyone knows how to properly post in @dtube without encountering this "unknown error" (after at least 30 mins of upload time), kindly share it here. Thank you!
I had this @dtube error before but I can't seem to resolve this anymore. I have tried some tips from previous posts but they wouldn't work.
I tried logging out from Steemit and everywhere else, tried incognito, my phone, my laptop. I have been doing this for the nth time since 9pm and it's now almost 1am.
Good luck to me at work later.
I no longer have the luxury of time to post so this is quite frustrating and I don't know when I can find time here again.